If you are a true game lover, the great news is coming. We are ready to announce the Insider.Games guide launch. The website is fully dedicated to gaming and shares a lot of useful information. It is more than just an online site with game news. 
Insider.Games tells about the best video games and publishes the latest information for avid gamers. In addition, you will read reviews of popular video games, find cheat codes for your favorite game, and learn more about gamers' goods and esports games.   
A crew of professionals who know everything about gaming worked under the creation of the Holy Bible for the true gamers. So, be sure that we are in tune with you. 
What is our Mission?
The mission of Insider Games is to share important info with people who love games. The true guru of gaming is willing to tell everything they know about the latest video games. We want to make the gaming process as exciting as possible. That's why our team prepares tutorials for you. 
The game announcements help you to keep updated about the latest products. Also, you will discover your favorite games from the new side—our reviews prepare the most intriguing facts about the best games of different genres. So, stay tuned to Insider.Games to be always informed about new releases. 
What's on our Website?
Video Games Reviews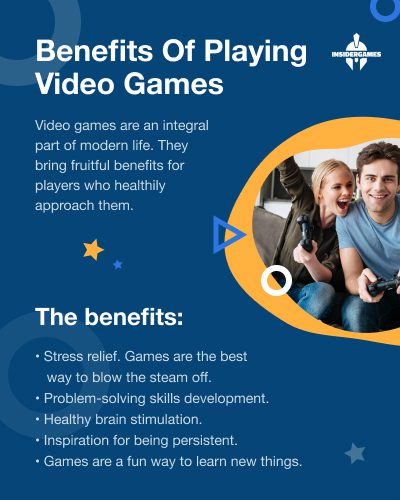 We will focus on the reviews of the top video games, such as WOW, Crossout, Raid: Shadow Legends, War Thunder, and so on. The world of gaming is developing really fast, and it can be hard to find really useful info among hundreds of announcements.
The main aim of the video games review is to make the life of the gamer easier. If you are a beginner, you may spend many hours trying to understand how to play this game effectively. Still, our gaming experts prepared a variety of helpful facts about the game's main features. With this info, you will play like a master right from the first minutes. 
If you are an active player and always learn more about other players' experiences, our game reviews can help you do it faster. No doubt, when you know the game's key features, the whole process won't be exhausting anymore.
Gadgets for Gamers
Insider.Games also keep you updated about top gadgets for gamers. The gaming process cannot be perfect without using the best gaming os and other useful tools. Our website will help you find the latest information about goods to make gaming more engaging.
The quality of gaming depends not only on the game. You need to have the best OS for comfortable playing. Our guides will tell you how to choose the best gaming mouse, keyboard, and monitor. The gamers will also discover a variety of helpful tips for buying a graphic card for your PC. 
If you want to make your gaming really comfortable, you should change your approach towards choosing the operating system and several gadgets necessary for gaming. With this info, you will become a true guru of gaming who knows every small detail. Try at least one recommendation, and you will feel the difference right from the first moment. 
eSports Sites
eSport is becoming more popular, and Game Insider cannot ignore this gaming trend. A variety of portals for wagering are available for gamers. How to choose the best website? We are ready to answer all your questions on this topic. 
Our experts prepared a list of eSport sites and discussed the main pros and cons you should be aware of. We want to share all necessary data and make the gamers know how to choose the most reliable bookmaker. All you need is to read how to bet on esports and get a constant profit. 
The crew regularly updates the information about the best esports sites and adds only credible info to keep everything objective. So, you can be sure that you read the latest data about esports, bonuses and rewards you can get, and the payment methods available on each website. 
How to play: Game Tutorials
Last but not least, Insider games tutorials will share the best recommendations on how to play your fav video games. You can search among the latest guides:
How to play Minecraft;

How to Play Fallout 1;

How to Play Sims 4;

CIV 6 Tips and Tricks

Learn How to Play: GTA Tutorial with Best Tips.
In each of the tutorials, you will learn some interesting details about the game. Then, you will move to its main features. Our team searched and analyzed a lot of sources to write a guide on how to play a certain video game. Also, we describe our own experience together with feedback from other players. 
Finally, we share the best tips and tricks to finish the hardest missions fast and effectively. Furthermore, you will find some cheat codes you have never heard of before. Who knows, maybe, these recommendations are the thing you needed for a long time to become a true expert.  
Key Takeaway
Now you know all the benefits of joining the Insider.Games community. Be sure that our mission is to share our best experience with other gamers and make the gaming process exciting to its fullest extent.
You will always be aware of the latest news about your favorite video games and the latest products. With our reviews and tutorials, you will discover a lot of useful info, tips, tricks, and cheat codes to become a real game expert. 
If you need to make the gaming process more comfortable, choose one of the guides on how to choose the best gamer's gadgets. Or, perhaps, you want to become a pro eSports bettor? Stay in touch with us to find the answers to all your questions.