You have seen the trends and you might have had the opportunity to attend conferences hailing the undeniable influence of IoT everywhere. However, if you were zoned out, the IDC's study that predicts internet of things spending will reach 1 trillion by 2022 shall awaken you to more IoT around. In 2019, the arguments have moved on from 'whether or not IoT' to 'what's more with IoT' while a swathe of small and big organizations have taken a plunge to more sophisticated connected systems. Fast forwarding to 2025, managing 60 billion connected devices will require an unimaginable count of IoT professionals while innovations like these have up-scaled the levels on the innovation scale. There's going to be more IoT than anything else.
Here's what 4 promising IoT startups are up to.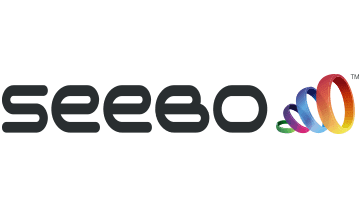 Predictive analytics for manufacturing businesses
Process-driven losses in manufacturing facilities not only damage production yield but also affect quality. Henceforth, the ability to investigate such process inefficiencies leading to these losses could revolutionize the industrial preparedness; this is what Seebo aims to do. Seebo deploys a visual, code-free modeler to analyze the client's production line and feed the data to an AI-powered digital twin; Deployed on the cloud, Seebo wraps the digital twin, Automated root cause analysis and predictive analytics into a collective service thereby addressing process inefficiencies within the production line.
Given the complexity of dependencies of multi time-series data in such a setup, Seebo captures data from the production line and delivers actionable insights to manufacturing teams so that losses can be identified and anticipated. Besides identifying primary suspects for process inefficiencies, Seebo applies predictive analytics in order to anticipate when they will happen next, thus having the ability to prevent them. By doing so, Seebo drives continuous improvement in yield and quality.
However, the highlight here are the ease of setup and ease of use. Noteworthily, the system easily synchronizes with different manufacturing systems in the production floor; making it simple to configure and deploy. Seebo CEO, Lior Akavia, strongly endorses the value of deploying industrial AI systems in production facilities- "By leveraging machine learning capabilities, manufacturers receive complete operational intelligence from the site level, through production lines and down to specific machines. This enables them to predict and prevent process-driven losses, and by doing so, continually improve throughput and quality".
The use of IoT in manufacturing, logistics and transportation will touch USD 40 billion by 2020 (Forbes). Leading manufacturers like Nestle, Procter & Gamble, Allnex, and others are using the Seebo platform to ensure continuous improvement in their production lines.

Automated shelf pricing solution for retailers
Retails goods, especially FMCG have a limited shelf life as their value changes rapidly due to shelf-life, competition, demand, and seasonability. Matching the price to a product's changing value is a complicated and cumbersome exercise. RapidPricer's automated pricing solution is helping retailers in instantly identifying products that are close to their expiry needs to a change of price base on the internal storage or external market conditions. This not just avoids wastage but also keeps a check on excess inventory and thus, scales up the profit margins. Data from various IoT sources inside the store are processed in real time to identify opportunities for reducing wastage or inventory levels. Using AI, the most appropriate price of the product is then computed which is reflected instantly on the Electronic Shelf Labels at the retail store shelf.
Speaking more on the future of RapidPricer, Kiran Gange, CEO says "The future in retail is getting automated with Artificial Intelligence, pricing is a factor which has a direct impact on the retailer's bottom line. We love of the challenge of putting every single price inside a retail store on autopilot. Reducing wastage, inefficient promotions while increasing the retailer's profit margins".
Unlike conventional consulting solutions, RapidPricer's solution uses automated algorithms to make pricing decisions at the Product – Store level. This empowers the retailer to focus on strategic management instead of tactical execution. Building the right blend of IoT (hardware) and AI (software), Rapid Pricer aims to improve decision making in pricing, promotions and inventory management.

Localized data intelligence with edge computing
Around 10% of enterprise-generated data is created and processed outside a traditional centralized data center or cloud, By 2025, Gartner predicts this figure will reach 75%. Having emerged as a pioneering IoT services provider, Mobodexter is empowering businesses to make absolute use of this data by storing it locally and cut down on overhead costs. Whatever could be centralized has been centralized and enterprises have started exploring superior alternatives to control network outage and system downtimes.
Unlike pushing all the data to centralized storage (cloud), Mobodexter's edge computing solutions to analyze the sensor data closer to the devices that produce them. Mouli Srini, CEO believes – We are one the pioneers in Edge computing. Our Edge computing innovations are aimed at helping our clients to build IoT solutions that are efficient in data analysis, provide a faster response with lower maintenance costs. Our clients also enjoy the flexibility to run our Edge software on any hardware or cloud platform of their choice. Mobodexter builds comprehensive IoT Edge systems for enterprise applications. It has a range of Edge software components that allow devices to connect and process data at the Edge. Mobodexter's Edge software is hardware independent as they operate within a docker environment that provides higher scalability.
IoT development planning and management
Building or planning to build an IoT product? Breadware is the go-to platform for you! Committing an entire market space exclusively for IoT, Breadware lets you associate with a host of technology partners and fasten your IoT product development. The platform enables product owners, developers, engineers, designers, advisors and marketers to quickly identify and connect with like-minded resources and achieve sooner time to deployment while assuring the creation of high quality connected systems. Since lack of data scientists could inhibit 75% of organizations in unlatching the fullest potential of IoT, platforms like Breadware have a challenging task in hand.
Beyond resourcing, Breadware covers the entire landscape and provides managed services for budgeting, conceptualizing, developing and testing. Besides aligning your hardware, firmware and software development lifecycles with instinctive tools, the platform assists you to collaborate with the most appropriate firms in the business. As of today, the platform stands credible to have helped hundreds of companies in actualizing their IoT deployments with no fail.
As 127 devices are being connected to the internet every second, the era we are in is surely up for an exciting coup.