Bitcademy is a football project, helping and empowering young players to achieve their dreams with the help of artificial intelligence and blockchain technology. The CEO Tomasz Krzystek, will be discussing this innovative and multidimensional project with us in this interview.
1) Please tell us your name and about yourself?
I am 36 years old and an experienced IT consultant and come originally from Poland. I have long had an interest in the digital space and have – over the last 6 years – developed a particular focus on blockchain. I am currently based in the the Middle East and this has given me the ability to see how technology and the latest business techniques have had an impact far beyond their initial application and have combined to create significant social changes. I am an ambitious father of two and believe in working hard to leave a positive mark on the world.
2) What is Bitcademy and what are the major services you provide?
Bitcademy, a social impact focused blockchain project which plans to build football academies in the least economically developed countries and train the next generation of footballers around the world. It's a combination of brick-and-mortar facilities and marketplace that use the newest technologies – AI and trackers – to predict talent and monitor players and their progress.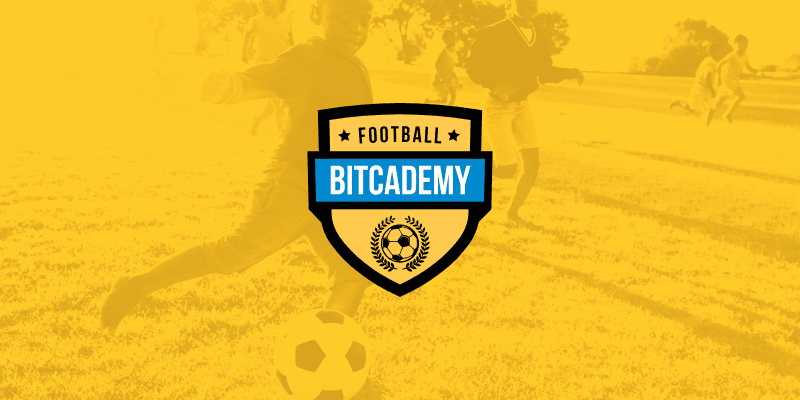 3) We will like to know more about the Bitcademy ecosystem and marketplace, what is the technology behind Bitcademy?
The driving force behind is blockchain that deals with transactions, transparency and data storage. Marketplace itself is a portal where you can invest in young and talented football players, track their progress and be sure that all information provided to you is transparent and stored in the right place. The whole ecosystem has several services that Bitcademy uses and offers to other organizations – we have AI talent recognition, kids wearables, professional trackers, player passport, wallet. We can offer all of these separately or as a suite (even to license whole academy) and it makes our business very flexible.  
4) What is the market size of Sports and Football specifically on the Blockchain and what benefits will Bitcademy bring to this market, who is Bitcademy for?
The Market is huge. In Europe alone, we speak about 26 bln euro revenue each year in the football industry. We offer solutions not only for professional clubs or individual investors but also normal kids that dream about becoming professional players one day. Marketplace portal can be a very serious tool for organizations where you can find the best talent and just invest in them.
It can be a lot of fun at the same time. Imagine kids showing their profiles and competing with each other as to who is better in sports – we just take these young boys and girls out of the TV front and bring them back to the play fields.
5) Could you give us a little more explanation of how artificial intelligence and player predictions work on Bitcademy?
Our AI is a tool to record and measure how young athletes behave on the field, how they play, kick the ball, tackle, pass and shoot. Out of previously collected data it makes the best comparisons between other peers or professional football players to give the best ideas about the potentials of each individual child and about the things that the child is not doing right or missing. It can be a very helpful tool at academy's admissions to assess who has better chance to succeed in the future or during training sessions to show the ways to improve. The goal here is to increase probability of success in creating future stars.
6) Bitcademy gives investors the opportunity to manage their players, we would like to know more about the investor dimension of Bitcademy and how it works?
Investing in the right star brings you the money invested and a profit. As an investor you sign a contract with the academy and participate in the profit from the contract signed by the player. As the academy not only benefits from first contract but subsequential contracts, and your investment information is secured on blockchain, your profit also goes along with the player and his career.
7) On what stage of development is the Bitcademy blockchain marketplace and where do we see the business by 2020?
Marketplace is currently at prototype as well as AI. We're also negotiating with partners to provide trackers. Our ICO starts in December and the goal here is to collect money to finish software and build first academies  in Africa, Asia and Eastern Europe. See the market strategy on the Whitepaper, it's very clear – we just need to be incentivised by our investors to push it forward.
8) Tell us more about the Bitcademy Token, your Token Sale, the requirements and how it works.
We have two tokens – one sold at ICO and one forked from the first one, for direct player tokenization. The ICO one, BTMG, Bitcademy Gold is going on sale at 0.038 USD and serves as fundamentals for the one which will be forked in the future. All countries, apart of USA, are included in token sales. We offer range of bonuses depending on the time of investment. Currently, we are doing private sales. For pre-ICO and main ICO, you can log in to our portal, go through KYC process and simply invest paying by credit card or cryptocurrencies.
9) Do you have any major investors or partnerships you will like to share with us?
We do. We believe that all arrangements should be done before we collect funds, so we have already a clear roadmap and agreement with Zambian FA for academy. We have partnership options for tracking devices and we also signed agreement with legal office (Thomson&Stein) that specializes in football industry. We are negotiating with few football stars to become our ambassadors and we have support from football coaches and agents to provide extra avenues when negotiating with clubs.
10) Could you tell us about your team and customer support?
Our team is very versatile. In my team, there are 17 people from IT and football industry. Just to give you an example – Marek, our expert in African football, has over 15 years experience building academies on the continent. James is a sports scientist, who spent his career focusing on tracking devices and their application in young athletes development. On the other hand we have Salman, Adnan, Firas, Kelvin who don't know that much about football but spent whole life developing AI, blockchain and prediction models. It's a very powerful combination of two worlds.
11) How Safe is Bitcademy, would you like to talk about your legal and security measures?
As I mentioned before, legal aspects are handled by our legal office and they are one of the best in the industry. Security wise, we use top measures and audit companies to make sure that funds are stored in safe place and cannot be hacked. As a company, we take every measure to prove we're reliable. We're real people, doing a lot of pre-work to make this business successful. You can watch us on social media, you can contact us directly and you can see real names of football players, that support our initiative.
12) Do you have more information for our readers?
 Join our community, which is growing very fast, to stay tuned for more news and information. I believe that together we can push this business forward and bring happiness to tons of kids in need of becoming professional football players.
Visit https://bitcademy.io/
Join on Telegram: https://t.me/bitcademyfb
Follow on  Twitter: https://twitter.com/bitcademyfb