2023, Türkiye: Infusion Games studio announces a soft launch of the Cyber Wars and Arena Heroes projects. 
Cyber Wars is a cyberpunk-style mobile shooter with PvP multiplayer mode and excellent graphics. Flying vehicle models, an unlimited number of possibilities, upgrades,     and excellent graphics – that's what awaits the players who dared to put things in order in a futuristic world blazing from battles, where every mile counts. 
Cyber Wars Trailer
The development of Arena Heroes also continues. That is an unreally funny and dynamic 2D animation MMORPG battler. The player will not only have to choose a fighter among celebrities, politicians, and movie  and game heroes, but he also has to win in PVP arenas, and even win entire wars! All this is brightly complemented by equipment, artifacts, skills, and factions. All this is brightly complemented by equipment, artifacts, skills, and factions.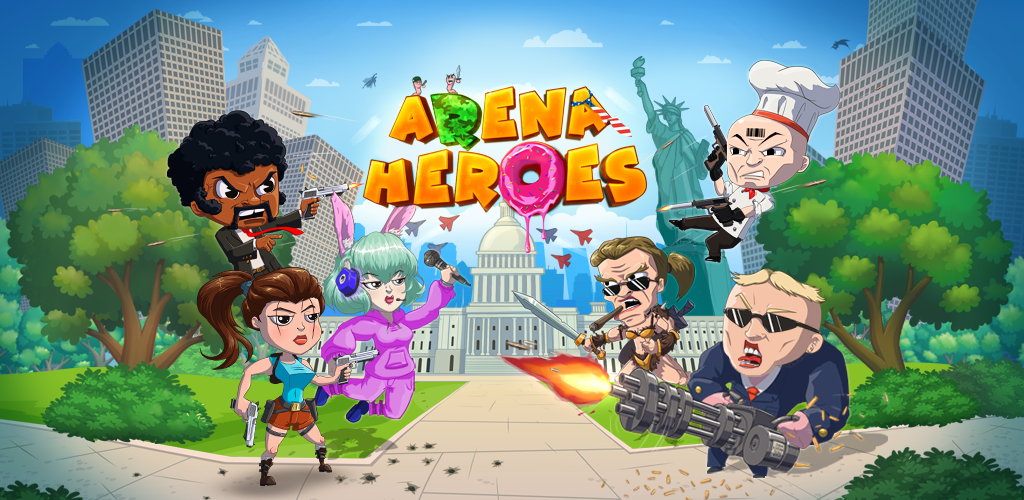 So you can find almost all the heroes and villains from the world's cultural background and make them fight. 
Arena Heroes Trailer
The games have more features and content by 2023, so the IG team decided to measure the 1st day retention to make sure that the players will not have problems with the games and with the first implementation of the tutorial at the very gaming start. 
""Technical soft launches of both games were held last year and that fully justified the settings choice and pleased us with metrics better than forecasted". Global launches are scheduled for the first half of 2023. The expected comfort point is about 20-25%, after which it will be possible to talk about increasing traffic", – says Deputy CEO & the studio co-founder Nikolay Shubin 
______________ 
Infusion Games is a European studio founded in 2019. As of today, it has three titles in development, including Cyber Wars, a mobile cyberpunk shooter with flying vehicles. 
Cyber Wars is a vehicular shooter with PvP multiplayer mode and unlimited kick-ass action, set in a beautiful futuristic dystopia. 
Arena Heroes is a 2D cartoon turn-based collection RPG-battler with deep meta.
Partnership: general@infusion.games 
PR: pr@infusion.games