NetEase Games and VNG Games developed a new MMORPG called Revelation: Infinite Journey, and this title gives players in Southeast Asia the chance to explore a unique world. Thanks to the advanced graphics and game mechanics, players can experience a strong feeling of realism, allowing for an immersive experience that's unparalleled. If you're a fan of MMORPGs, Revelation: Infinite Journey should be a priority on your gaming list. Keep reading to get a better view of the game and how to play it on redfinger, the well-known android emulator. 
Classes Overview to Get Started in Revelation: Infinite Journey
The five classes featured in Revelation: Infinite Journey, according to the official website, are Blade Master, Swordmage, Spirit Shaper, Paladin, and Occultist. As a Melee DPS class, Blade Master stands out for its mobility and physical damage capabilities. Additionally, its high DPS and AOE skills make it a reliable source of DPS. However, it is susceptible to range attackers and requires fast reflexes to avoid getting hurt.
Players of the Swordmage class in Revelation: Infinite Journey must utilize their distance-casting AOE spells as part of the classic Mage archetype, while also managing their position and MP in order to keep themselves from being overwhelmed. Meanwhile, the Spirit Shaper is the primary healing class, and its self-healing and debuff abilities can turn the tide of a battle. This makes the class attractive to novice gamers, though they should be warned that they may be targeted by opponents at the beginning.
Paladin is a necessity for any team, providing defensive buffs and support, even though it lacks the damage capability of other DPS classes. On the other hand, Occultist is a complex class, which is not for beginners due to its form-switching mechanic between Light and Dark forms, that allows for it to inflict damage, use control skills, and provide healing for their team. 
Tips and tricks for a novel Revelation: Infinite Journey experience
Revelation: Infinite Journey requires gamers to enhance a variety of aptitudes utilized in combat, which can be individually increased to make the class progressively more powerful.
Starting off in Revelation: Infinite Journey, new players should take on the main quests right away. Additionally, certain elements should be used from the start. Therefore, it is best for players to make sure they finish the major quests as soon as possible.
Players know that looking after their character's health in Revelation: Infinite Journey is essential, as there are numerous battles that need to be fought. To ensure their character's survival, gamers can acquire a variety of equipment which can be used to restore their health when they battle foes and complete missions.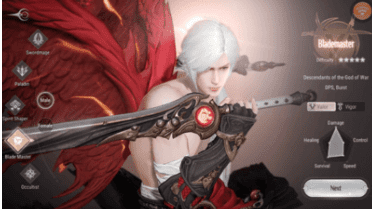 Benefits to Download and Enjoy Revelation: Infinite Journey with Redfinger
By using Redfinger Cloud Phone, a virtual Android operating system, users can access and play mobile games on their computer or laptop. This gaming virtual emulator requires minimal data, storage, or battery power compared to physical devices and operates on a cloud server. To download and play Revelation: Infinite Journey on redfinger cloud phone, follow these steps:
Search REDFINGER in Google Play and download the app OR Click the official website and use the app via browser.

Complete sign-in steps to access the Redfinger cloud smartphone. Note: Please see redfinger tutorial videos if you encounter some issues about that.

Look for Revelation: Infinite Journey in the search bar in REDFINGER APP Store.

Download and install the game in redfinger.

Run and enjoy playing

Revelation: Infinite Journey with redfinger

.
Completing the steps listed above and using Redfinger Cloud Phone allows people to experience mobile gaming at a much higher level than with a regular device. Start today and try out the Android cloud emulator to change the way you play mobile games!