10'000 Lumens? No. 20'000? 30'000? 40'000? How about 55'000 lumens with the Imalent SR16!
A new standard setter in the flashlight industry, the Imalent Sr16 is able to output an outstanding 55'000 lumens of output, with an incredible throw of 1715 meters of max illumination. Thanks to 16 American CREE XHP50.3 Hi LED emitters, everyone located into an especially designed smooth reflector, the SR16 reaches a new high both in output and illuminating distance, reaching a peak beam of 736'000 Candles.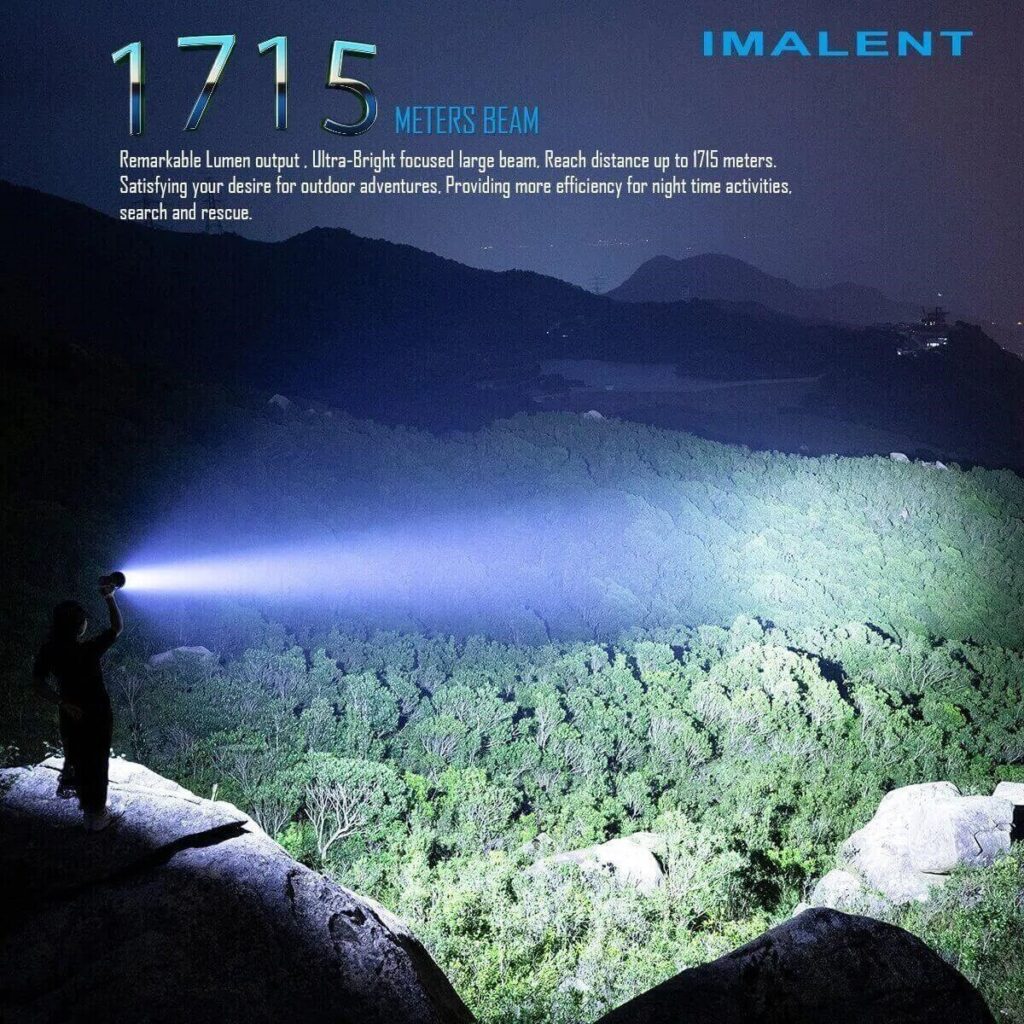 The glass will not stand in the way of these 55'000 lumens, as it's an ultra-clear mineral glass, toughened and with an anti-reflective coating.
The power of 55'000 lumens will be under control, thanks to an integrated thermal control system, that automatically adjust the brightness output while keeping the temperature of the internal components safe and reliable over time, as well as your hands!
What about when you don't need all the power and the throw of the 55'000 lumens? Don't worry, the SR16 has several modes, from a dim moonlight of 50 lumens (lasting an uninterrupted 98 hours), to a low of 1200 lumens (7 hours), to a middle low of 2800 lumens (3 hours), to the middle I of 4200 lumens (2 hours), to a Middle II of 11'000 lumens (52 minutes), to a High of 23'000 lumens (3 minutes, then 11'000 lumens for 48 minutes), to a whooping turbo of 55'000 lumens (42 seconds, then 11'000 lumens for 50 minutes).
Quickly access the moonlight mode with a triple click, to preserve your night vision, the runtime, or just to not disturb anyone around you… But if you need to signal your presence or actually use the SR16 as a defense tool, you also have a very powerful strobe mode.
Be reassured about runtime with this monster of light, as the SR16 adopts a specially designed battery pack composed of 4 lithium-ion rechargeable 21700 batteries, for a total of 16000mAh. The special battery can be recharged easily and readily thanks to the provided power adapter.
The SR16 is built like a tank, thanks to its rugged aerospace-grade aluminum construction, with a resistant grade III hard anodization. The SR16 is also waterproof, with an IP56 rating, so rain will not stand in the way of you and your SR16.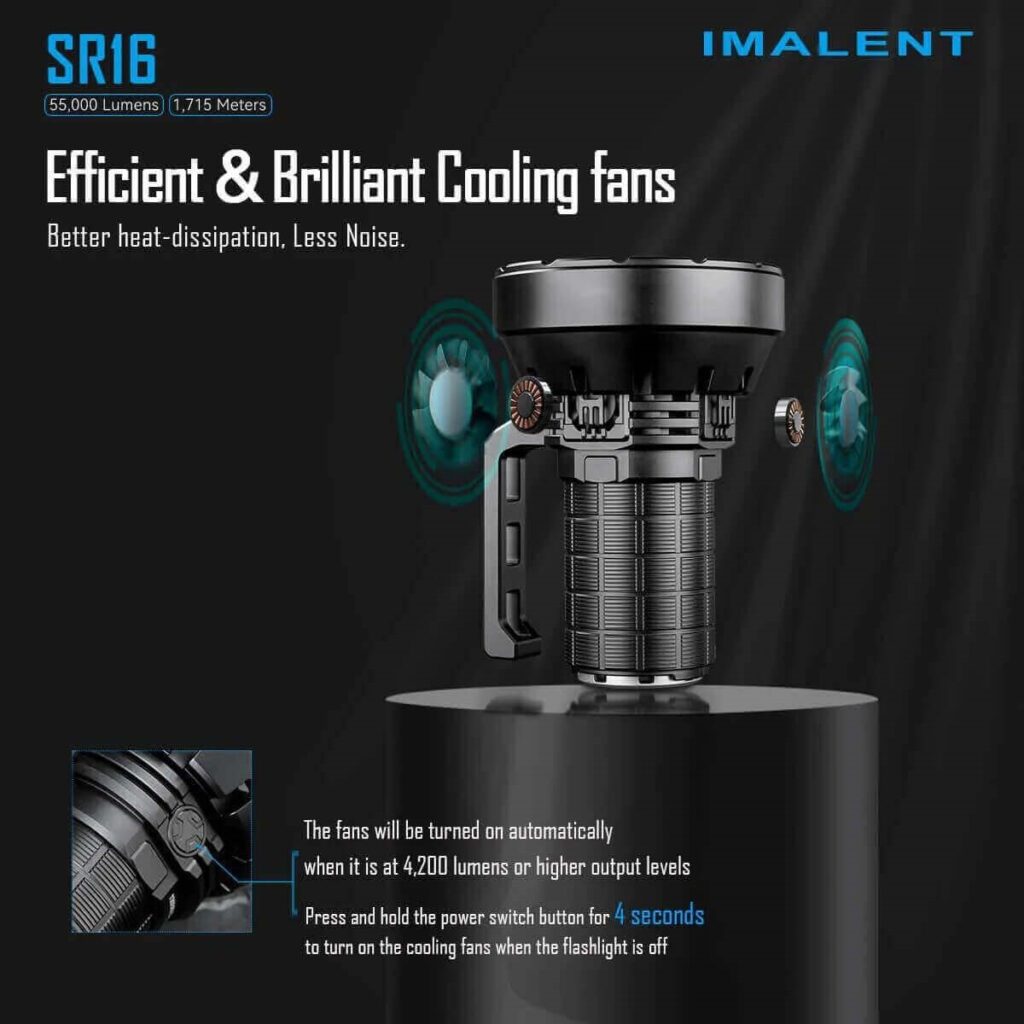 Weighting 1130 grams, with the battery, you'll still handle it easily thanks to the integrated handle on the body of the light (it's removable).
Compact enough for its dazzling output, the Imalent SR16 has a head diameter of 109 mm, a body diameter of 56 mm, and 158 mm long.
You will not even have to move the hand away from the handle when operating the light, as its electronic switches are located next to it. 55'000 lumens at the control of your fingertips!