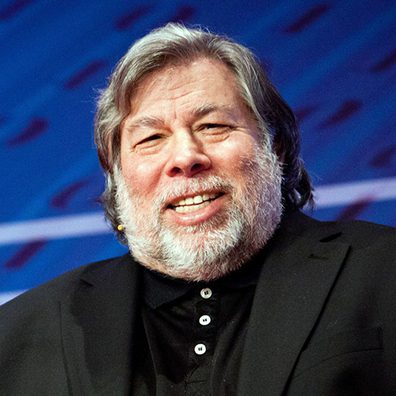 Los Angeles, 6-26-18 – Today the Producers of the ChainXChange conference and expo are announcing an all-star list of speakers and performers, including Apple Co-Founder Steve Wozniak, Nobel-Prize winner and New York Times Columnist Paul Krugman, Wired Magazine Editor-in-Chief Nicholas Thompson, famed marketing guru Gary Vaynerchuk, Fundstrat Managing Partner and renown Wall St. strategist, formerly with J.P. Morgan and Solomon Smith Tom Lee, Bob Shapiro, Founder of Legalzoom and Right Council, Molly's Game Film inspiration and book writer Molly Bloom, Techcrunch Editor-At-Large Josh Constine, Stanford Professor of Artificial Intelligence and Blockchain Kartik Gada, Nina Nichols, Founder of Global Women in Blockchain, IBM Watson Master Inventor Neil Sahota, plus performances from Grammy, Academy Award and Golden-globe-winner Common, recognition of our past with Grammy Winning Artists Salt-N-Pepa and Kid 'n Play, and an eye to the future with the dynamic group Light Balance from America's Got Talent.
The event will take place in Las Vegas at the Mandalay Bay Convention Center, August 13th to the 15th, 2018. Merging the worlds of business, technology and entertainment, the festival-style conference will provide education and empowerment on world-transforming technologies such as blockchain and artificial intelligence, in a format that is accessible for both new-comers and experts. With a large main stage, open space for meetings, 36 breakout rooms and multiple educational tracks, attendees will have the opportunity to learn from and interact with experts, influencers and industry leaders. Attendees will have exclusive access to nightly live performances.
For event details and passes visit: ChainXChange , email hello@chainxchange.io, or email the event organizers for information at press@chainxchange.io, sponsorships@chainxchange.io, exhibiting@chainchange.io or speaking@chainxchange.io.
Mandalay Bay Convention Center | August 13th-15th, 2018 | Las Vegas, NV