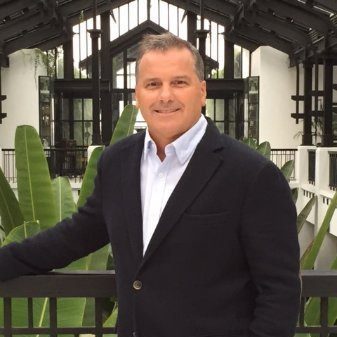 Veridium and IBM will Use Blockchain technology to Create Social and Environmental Impact Tokens. Todd Lemons, the Chairman of Veridium will be sharing with us, the details of this project and the collaboration with IBM.
1) What is Veridium?
Veridium is creating a marketplace for environmental assets or "Natural Capital", potentially the largest asset class in the world.
2) What is the technology behind Veridium?
In collaboration with IBM, we are leveraging the Stellar blockchain for both our digitized environmental assets and the trading platform on which those assets can be bought and sold.
3) What are the Major Services you provide at Veridium?
We digitize environmental assets and provide a trading platform for buying and selling those assets.
4) Tell us about your collaboration with IBM and how it works?
IBM is building the core platform technology and providing interface to their enterprise supply chain management platforms built on Hyperledger Fabric.
5) Could you give us a little more explanation of Carbon Credits and how it works?
No individual or company can reduce their carbon footprint to zero. Therefore, the only viable tool we have to reduce our carbon emissions to zero or below is to support initiatives that create net emissions reductions. After a company has reduced all the emissions it can, it can then purchase carbon credits from projects that produced emissions reduction surpluses and apply those credits against its carbon deficit – effectively cancelling out or "offsetting" its carbon footprint.
6) What is the market size of Environmental Blockchain Technology and what benefits will Veridium bring to this market, who is Veridium for?
The current market for environmental assets is approximately $200 billion dollars, but most of these assets are traded over-the-counter and are illiquid. When you consider that secondary trading in liquid markets is typically 50 times the primary market, you can see the value potential of these markets if we create a trading venue that provides liquidity and price discovery.
7) We will like to know more about your major token purchases from Brian Kelly Capital Management, BlockTower Capital, JCH Capital PTY, and Pink Sky Capital, what does this mean for Veridium?
If we're going to solve our planet's sustainability problems, everybody needs to be involved, both public and private, corporate and individual. Likewise, for the Veridium ecosystem to be healthy, it needs a wide variety of market participants, including corporate end-users of these credits, market makers, traders and even retail market participants. So, participation from this segment of market participants is crutial.
8) On what stage of development is the Veridium project and where do we see the business by 2020?
We expect to launch the platform in Q1 of 2019. Another company in our group is one of the largest carbon credit producers, so we've had 10 years of carbon trading experience. By 2020, we expect the Veridium Marketplace to be trading a wide variety of environmental assets including carbon, water, forest conservation and biodiversity credits.
9) Could you tell us about your team and customer support?
We have a very strong and dedicated team to our core mission and our company. If there are inquiries we receive from anyone outside of our firm, we are always ready and here for support no matter which day or hour it is.
10) How Safe is Veridium, would you like to talk about your legal and security measures?
Security is paramount to us, and that is reflected in our technology decisions both internal and in collaboration with Stellar.  For example, we have a variety of safeguards protecting user and account data, and we take care to offload custody of assets to the Stellar blockchain whenever possible.  We also recognize that security demands vary from user to user; at our most stringent security levels we require customers to digitally sign all of their transactions, making our platform as secure as the Stellar blockchain itself.
11) Do you have more information for our readers?
If you would like to learn more about our sister company Infinite Earth, please visit: http://infinite-earth.com/. You can also see a long list of Veridium news mentions on our website: www.veridium.io.