At the forefront of ransomware and malware-resilient data storage are reevert technology, a hybrid data storage and backup solution. These answers from Ara Aslanian, co-founder and CEO of reevert will give us a clear understanding of how reevert works.
Please tell us a little about yourself
I am a technology entrepreneur with over 25 years' experience in starting and managing tech companies. My primary focus has been on enterprise systems, operational efficiencies, and cybersecurity practices. I also serve on the leadership advisory board of LA Cyber Lab and on the leadership council of Secure the Village, a non-profit focused on cybersecurity education. 
What is reevert?
reevert is an integrated hybrid data storage and backup solution that offers ransomware and malware-resilient underlying data storage. It takes hourly block-level snapshots of the data and users can quickly rollback or recover within a matter of minutes.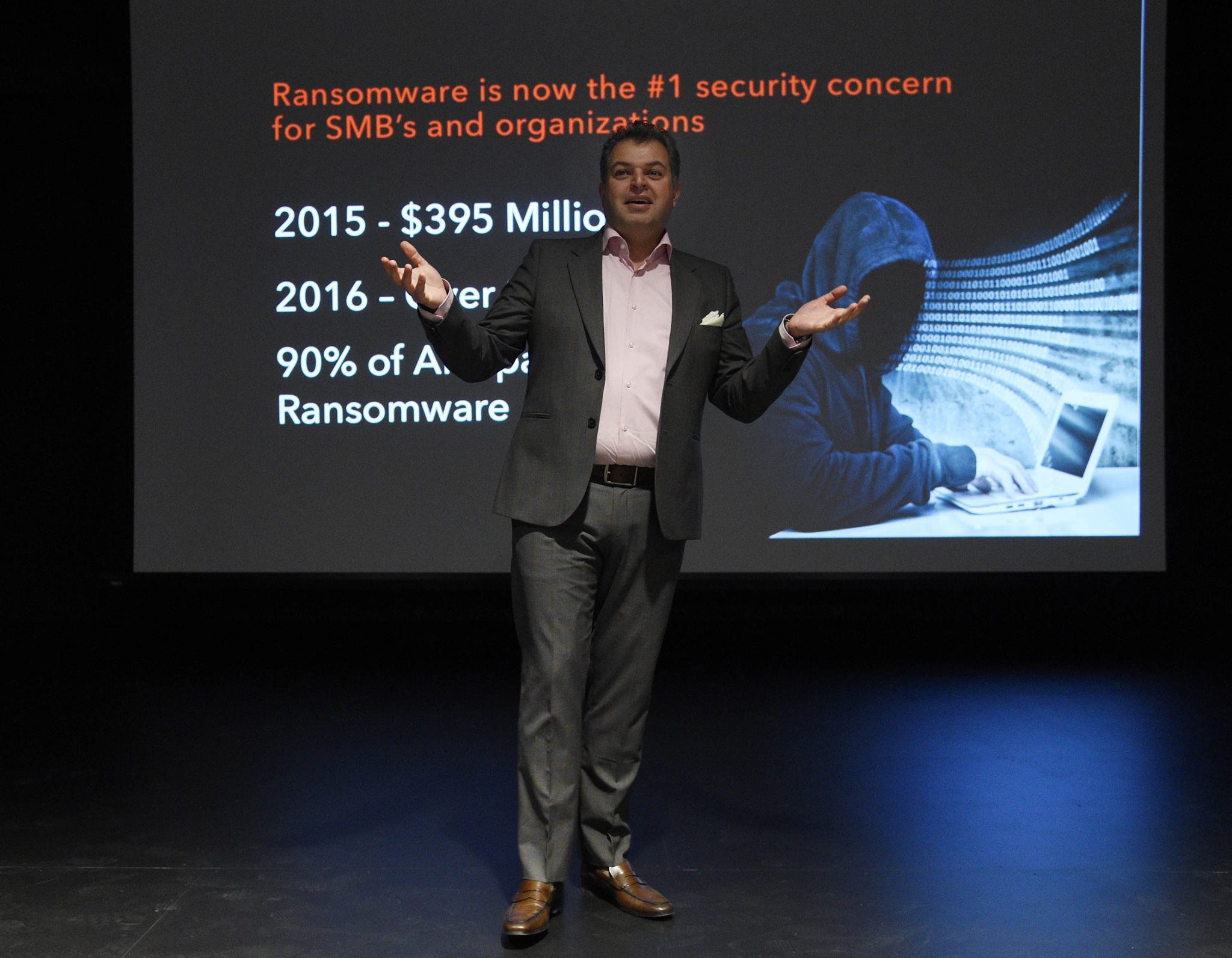 What major features and unique services do you provide at reevert?
reevert is designed to be a very flexible solution for businesses, offering options to either deploy it as a physical system or as a virtual cloud-based appliance. Our system has been designed to run in the background, quietly and efficiently protecting businesses and their data and providing backups in case of an incident. With the move to remote working, we have just rolled out a powerful new set of features that greatly expand reevert's capabilities. Our new network monitoring system, for example, keeps track of the health of all the computers on a network and automatically flags issues before they become problems. We are also helping to increase security for remote workers with an easy-to-configure VPN server to provide strong end-user protection.  
What is the technology behind reevert?
At the core of our system, we utilize ZFS to create the underlying storage and data protection capabilities. ZFS is the most robust filesystem, and offers many anti-data-corruption and data-protection layers. That makes it a fantastic solution to protect against mass-infection malware such as ransomware. reevert leverages ZFS snapshots to create its data backups.
What is the market size and level of demand for ransomware protection and data recovery services like reevert?
MarketsandMarkets forecasts the global data backup and recovery market will grow to $11.59 billion by 2022. Before the pandemic, the market was growing at 10% a year, now I expect that rate will increase as companies adapt to remote working and look to build resilience into their systems. 
What are the biggest cybersecurity threats your clients are dealing with right now?
Ransomware and business email compromise remain the top cybersecurity risks for small and medium-sized businesses. In the past two years, we have seen a major rise in targeted ransomware attacks aimed at municipalities and large and small businesses, especially in the healthcare, financial, manufacturing and transportation sectors. 
Email compromise continues to be a major problem, and millions of dollars are lost annually to these targeted attacks.
How has the switch to remote working changed the data and IT network challenges companies face?
Remote working is a growing cybersecurity risk due to the pandemic. Most small and medium-sized businesses were not ready for it, forcing many to scramble to get their teams working remotely and often neglecting the security risks associated with it. 
Many employees are using unprotected home networks to log in to their corporate systems, often using home WiFi systems with default settings or no passwords. The same network used for work is used by their children to browse the internet and play games, opening up a major new risk, particularly for small businesses. Organizations need to make sure their staff have dedicated systems and provide a cybersecurity checklist for home systems. Use of technology such as a VPN, proper endpoint protection, system patching, and complex passwords are a few simple ways to add effective layers of protection.
Could you tell us about the reevert Partner Program, how does it work?
We offer a three-tier channel partner program. The program is designed to incentivise our most active partners. Depending on the number of licences under management we offer tiered discount pricing on our annual and monthly license fees. Partners also receive training and access to our how-to videos via our dedicated partner portal, which also offers an easy-to-use management system for all a client's licences. 
Tell us more about your team. What makes you special?
reevert was developed by a team of dedicated  IT professionals and software engineers with over 60 years of combined experience. We saw an opportunity to develop a cost-effective feature-rich data storage and protection tool that small and medium-sized businesses can easily deploy to protect their data against ransomware and other loss events. Noticing cost was often the barrier to a solid data protection solution, reevert was developed to close that gap and provide an easy-to-use full-featured solution for any business no matter their size or location of their systems. 
Do you have any other information to share with our readers today?
Our goal at reevert is to provide businesses, educational institutions and municipalities a worry-free solution to protect their data against computer malware such as ransomware and other data loss causes, such as human error, software corruption, theft, natural disasters and hardware failure. We encourage everyone to try our new features to see how our easy-to-use interface and comprehensive set of tools and features can help their organization and customers to protect data and lower costs.
For more information, visit the reevert website: https://www.reevert.com/