Non-Vessel Owning Common Carrier is known by the abbreviation NVOCC. It is a unique organization that offers services like transporting and packing numerous containers to various ports. In the global logistics industry, NVOCCs companies or shipping companies are extremely important.
When you are choosing a shipping company it can be confusing which one to choose and which one not as there are a lot of licenses involved and what means what cannot be defined. So we are explaining all about NVOCC Companies. 
What Is NVOCC?
NVOCC, or non-vessel operating common carrier, is an acronym. An NVOCC company is a business having an FMC license that transports cargo for people and businesses without owning ships. NVOCCs are in charge of consolidating and loading containers because they purchase or rent space in containers.
Carriers and businesses offering international shipping services companies are classified by the FMC as Ocean Transportation Intermediaries (OTI), which are further categorized into three main groups.
ONTI-NVOCC
OTI-OFF
OTI-NVOCC
and Forwarder
The most widespread license in the sector, known as an OTI-NVOCC, enables businesses to create their own Bills of Lading and offer prices or quotations for the shipping company services they offer.

The company is not authorized to own, operate, or store containers under the terms of the OTI-OFF license (where OFF stands for Ocean Freight Forwarder). Instead, large cargo vessels can be used and owned by freight forwarders.

The most elusive FMC license is an OTI-NVOCC and Forwarder license, which allows a shipping company to operate as either a freight forwarder or a non-vessel operating common carrier. No entity may act in both capacities simultaneously, according to the FMC rules.
What is the use of an NVOCC
| | |
| --- | --- |
| 1. Cost-effective | 3. Tie-ups for end-to-end transport |
| 2. A variety of transport options | 4. Transportation simplified |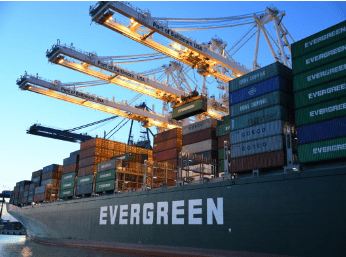 The distinction between a freight forwarder and an NVOCC
Within the maritime and freight sectors, these two phrases are frequently used interchangeably. Although the Federal Maritime Commission (FMC) also recognises both as Ocean Transportation Intermediaries (OTI), despite the fact that they are sometimes seen as being identical types of service providers, there are significant variations between the two.
a) The behavior of the two in relation to the cargo is where they diverge most from one another. A freight forwarder is an agent for the shipper, whereas an NVOCC functions as the carrier to the shippers and the shipper to the carriers.
​​b) Freight forwarders exclusively employ containers from shipping lines or NVOCCs, but NVOCCs companies occasionally own and run their own fleet of containers.
c) While Freight Forwarders frequently serve as agents for other NVOCCs, it is uncommon for an NVOCC to do so.

d) While a freight forwarder's liability is governed by the International Federation of Freight Forwarders Associations, that of an NVOCC generally resembles that of a carrier line (FIATA)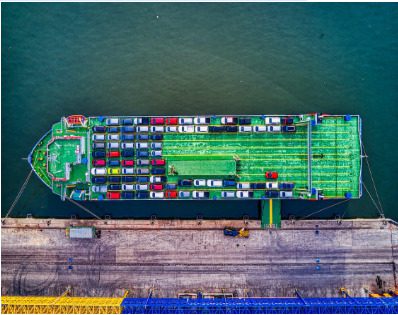 Advantages Of Using A Licensed NVOCC Transporter
 Comfort of doing business – As NVOCCs services are available, companies don't have to worry about working with big shipping lines directly to transport their products.

 Lower Rates than Large Shipping Lines- Businesses are frequently given a better deal by NVOCCs companies than by transport lines.

There is no need to worry about paperwork or customs clearance on the US side because both freight forwarders and NVOCCs take care of all export-related documentation.

From renting a place in a container to paying the port-to-port leg fees and departing, everything will be planned.
How can we Help?
We are the best authorized NVOCC vehicle shipping company in the USA. No matter where it is located or how big it is, we can send your car. We can help for any further assistance or support related to NVOCC services or other services.