Chances are, you compliment someone at least a few times a day. If you are a seller or work in an office, you probably praise people for choosing a product/ service or the knowledge to do the job. It is more than a courtesy – it is a necessary part of human interaction. Without it, our lives would be a little dull. National Compliment Day is on January twenty-fourth this year, and it is an opportunity to deepen the relationship with employees, customers, followers, clients, vendors, etc. One of the ways is to present custom products. The blog will provide information to make the most of the occasion. Let us start. 
History of National Compliment Day:
Kathy Chamberlin and Debby Hoffyman of New Hampshire in 1998 started National Compliment Day. They wanted to spread positivity and connect better by complementing more. Sometimes we only compliment our friends and family members for their achievements but forget we spend more of our waking hours at work with coworkers or customers. A sincere compliment can go a long way to developing and strengthening the relationship. The day soon caught up with people all over the country. HRs, marketing managers, and sellers can benefit by utilizing the day.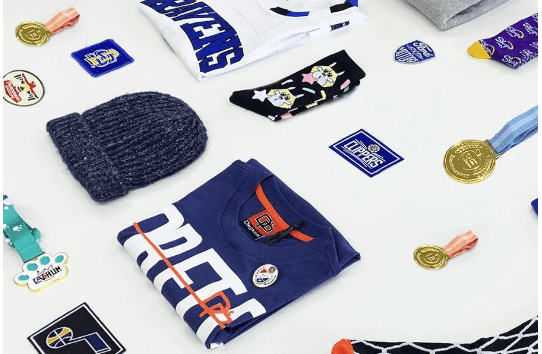 Reasons to compliment:
A compliment can go a long way in a world where it is challenging to find loyal employees or customers. Research indicates most employees perform better if their superiors praise them. 67% of workers believe this to be a top reason compared to financial incentives. A compliment with a physical gesture like giving personalized items doubles the motivation. To understand why they are vital factors, you have to understand a bit of human psychology. 
Much research concludes that they work better than rewards.

It releases a positive hormone – dopamine – when someone compliments us. 

Management experts say that giving compliments is a lovely way to boost engagement and performance. 

Gallup workplace survey reports public compliments or acknowledgment via personalized items is the number one. In their survey, promotions or increases in work responsibility and scope did not make it to the top three.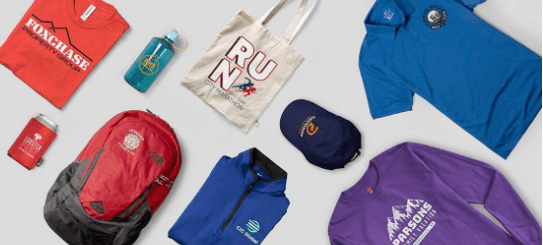 Complementing with custom products: 
We can all agree that superficial and vague compliments are not the best way to appreciate anyone. It must be honest and authentic. Custom products display your sincereness; people will see that you have put in thoughtfulness, time, and effort. 
Positive effect:

Giving out personalized items on National Compliment Day has a massive positive impact on their minds. Most employees work tirelessly without worrying about compliments from their superiors. The same goes for clients or customers; they are not looking for appreciation. But, when they get a customized item as a compliment, it makes their day. It helps deepen the current relationship, and they could stick with your brand longer.  

Sincere:

Customizing company-branded items takes time and resources, like creating a design, choosing the product, and finding a manufacturer. They can see the honesty and effort when they receive custom logo products as compliments. 

Word-of-the-mouth:

It feels good to receive compliments and custom products as proof. Whenever people feel good, they talk with their friends, family, and acquaintances and share online. It will have a positive brand impression.  

Low investment:

Most people think they need to spend huge for complementing employees and customers. However, the efforts that count, and you can choose from a wide variety of items per your budget. Some of the most popular and budget-friendly options are: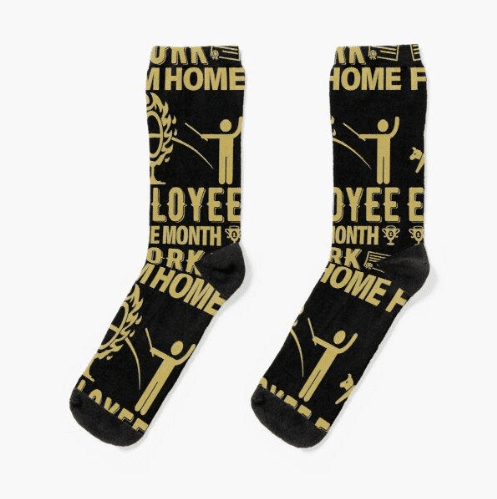 Custom socks:

You do not have to spend thousands of dollars to compliment your employees and customers. Personalized socks with logos are valuable items they can use in their lives and will remind them how much you value them. Choose from styles like a no-show, ankle-length, dress, calf-length, etc., and various materials like cotton, polyester, nylon, rayon, blended, etc. If you have some extra budget, you can go for premium materials like merino wool, cashmere, bamboo, etc.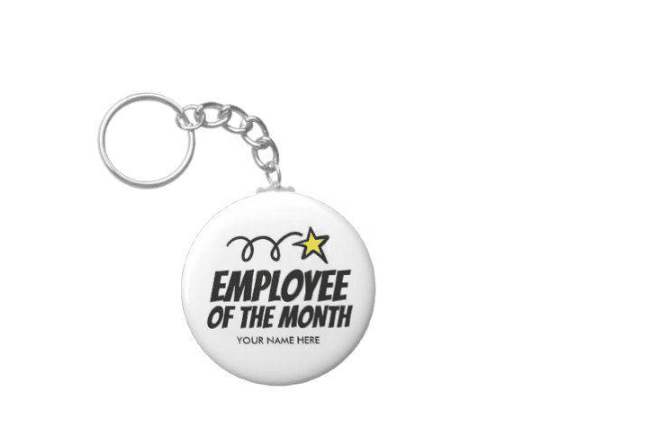 Custom keychains

are one of the most versatile items and help to complement them. Everyone can use them in their regular lives. They are budget-friendly and durable; it will positively impact their consciousness. Embroidery, PVC, leather, metals, and wood are some of the materials. Metallic and leather look classy and suitable for the day. 

Custom patches

and

medals

with your company's name and logo are suitable to appreciate employees. They can proudly wear them on clothes and accessories like t-shirts, hoodies, jackets, and caps or keep them on their desk or home display. It can be a conversation starter, and others can also know your brand and what you do for your employees.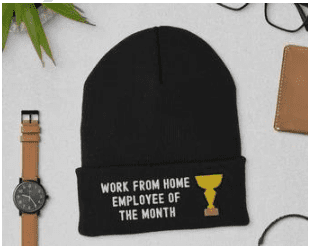 Custom beanies

and

caps

are practical to complement people. They will feel appreciated and proudly wear them, and you will get a lot of brand awareness.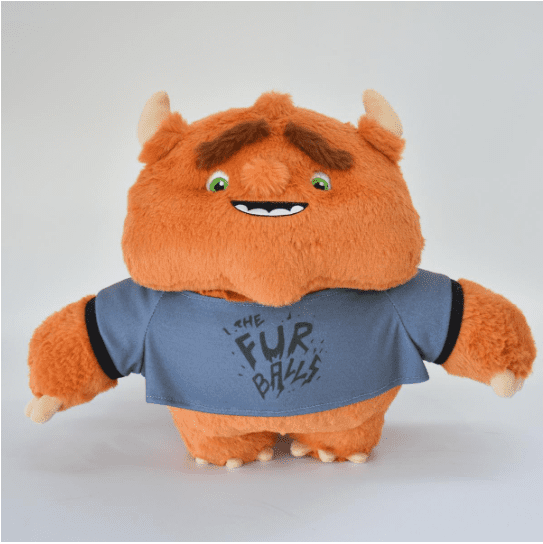 Custom plush toys

: if you have a business mascot, they are one of the best items to appreciate employees. You can print messages like employee of the month/ year. They can keep it at their desk or at home.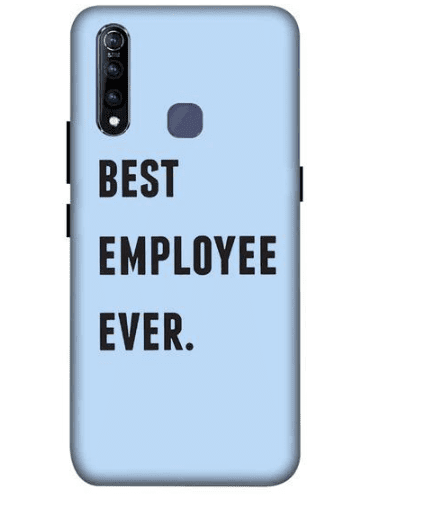 Custom phone cases

: People love smartphones and can not live without them. Personalized phone cases are one of the lovely budget-friendly ways to complement. 
How to compliment: 
Give practical custom items

: Do not give products that do not provide any value to their lives. The mentioned ones are some of the most helpful. Use them as inspiration but go with the ones that suit your image and needs. 

Use a handwritten note

: In the days of social media, email, and texting, people have lost the art of personal touch. Pull out a pen, write a compliment, and give it with the branded item. It will take the experience to another level; they will feel valued. 

Do not use the occasion to be too promotional

: Often, businesses make the mistake of using too much branding when handing out appreciative items. However, it can be detrimental because people will feel you are doing it only for promotional purposes. 

Have fun

: Do not be too serious about the occasion. Use creativity and imagination to appreciate people with fun messages. 

Use throughout the year

: Most businesses compliment their employees and customers one time and forget. It is better to compliment them from time to time. For example, give custom socks on January twenty-fourth and custom keychains later in the year.

Compliment customers for choosing your business. Hand out custom items to your loyal customers. It will encourage them to continue doing business with you. 
Over to you:
National Compliment Day is a suitable opportunity to connect with people. It will remind them that you are not only about making money but value human relationships. The gesture will go a long way toward business success. Use high-quality personalized products to compliment employees and customers. Connect with a reliable manufacturer. EverLighten has helped startups, corporations, sports teams, colleges, universities, nonprofits, celebrities, and individuals for over eighteen years. 
Jan Richardson, the Vice President of Operations at Global Results Communications company, was looking to compliment their employees for their hard work after winning a Marcom Platinum award for their PR 360 podcast. He connected EverLighten to make custom phone cases with their logo. We used premium materials to produce them as they wanted. They were delighted with the quality and asked us for custom socks for their employees. 
Read the complete story at https://everlighten.com/blogs/success-stories/jan-richardson. 
Compliment people with EverLighten: 
Best price: We manufacture custom items in our factory, which helps customers to get the best cost in the industry.
Fine quality: Customers get personalized products with the best materials, production, and packaging. 
Prompt delivery: our factory helps deliver every order in the least time.
24*7 service: Customers can contact our support team anytime. 
Customer-centric: We love helping people and accept every order.
Unlimited customization: Customers can customize every aspect – materials, colors, sizes, and logo technique. 
No minimum order quantity: We offer no minimum order limit on products. 
Worldwide delivery: EverLighten delivers around the globe, and customers can track their orders with an online tool.
For more information, inquiry, and ordering, visit https://everlighten.com/collections/all