Technology has allowed us to develop so many different tools for communication and collaboration. They are all based on the same idea, they allow us to stay connected even when working remotely. When starting a company, one of the most important things is staying connected without being too distracted by your surroundings. You can use new innovative technologies that help you do just that. In this article, we will go over how some of those technologies can help you and your company succeed.
Use An Online Company Formation Agent
One of the first things you will need to do when starting a business in the UK is set your business up as a legal entity. Since this can be time-consuming and expensive, using an online company formation agent is a good idea. This saves you from having to go through all those procedures yourself and gives you time for more important things that require your attention, such as building a great product or service. Many online agents offer affordable packages that are easy to navigate through and have quick turnaround times. If you are starting a limited company formation in the UK, this service can be especially useful. There are also additional benefits that come with using an agent, such as keeping your personal information confidential, so it does not become public property.
Get a Virtual Assistant
The first tool you can use to keep in touch with your team is a virtual assistant. A good assistant knows how to schedule tasks and set up meetings, which helps you stay on top of everything that needs to be done. For example, you can give them access to Google Calendar and they'll make sure that all-important dates are marked down and that people don't double book themselves or forget about important events. You can also ask them for their input – most assistants know the latest news and they tend to be more informed than we think! They will not only save you time by freeing up some of your work hours but they will also help the company run smoothly during the initial setup phase.
Collaboration Tools
Collaboration tools are essential to the growth and efficient operation of any startup. They allow you to communicate and share information instantaneously, which increases transparency and accelerates decision-making processes. The more people involved in a project, the more effective collaboration will be. If you're looking for good tools to use, you might want to check out Google Docs, Dropbox, Trello, and Slack. These apps allow you to share and edit documents and spreadsheets, collaborate on virtual desktops and store important files in the cloud. The best part about it is that you can use them for free, and they are compatible with most laptops and mobile devices.
Keep Track of Your Expenses
When you start a business, money tends to fly out of your pockets faster than you can say "business expenses". That is why having some form of expense tracking system is essential. Whether it's some sort of spreadsheet or online accounting software, it will help you keep track of your money and it will allow you to get back whatever amount of money is left at the end of the month. It's also important because it prevents unnecessary spending – employees who are trying to game the system don't have to worry about getting caught, so they can try using their company credit card for personal expenses without worrying too much about being reprimanded.
Smart Scheduling
This technology allows people to view available time slots in their online calendars and book meetings with other team members, clients, or customers without having to wait for a confirmation from them. This means that everyone involved in a project can see when everybody else is free and they know when they need to go online and check their calendar. You can also see what kind of meetings are currently occupying somebody's time, which reduces the chances of double-booking or forgetting about an important meeting. If you want to add a new appointment, you don't have to send out emails – one quick click is all it takes.
Voice Analytics Tools
Tools like these allow you to monitor phone conversations and analyze the data that's been recorded by a call center or a website. This is useful because it lets companies track customer interactions and how employees perform during their workday. For example, you can have your employees record calls on VoIP apps so you can check up on them later on, listen to what customers had to say about the service they received, and improve future customer interactions so everybody wins – your clients are happy with the level of service they receive from your company and employees are satisfied with the feedback they get from both customers and management so they know whether or not they're doing a good job.
Cloud  Storage
Having a cloud storage system is essential if you don't want to lose important data. It's especially useful for companies with employees who work remotely or who regularly send important files to each other. It's also useful for people who work with sensitive information because cloud storage systems are typically very secure – you can encrypt your documents so only your employees can access them and since the data is always saved online it doesn't take up space on any of your computers or devices. Additionally,  cloud storage can work with mobile devices, so you can get access to your files no matter where you are.
Accounting Apps
These apps make it possible for businesses to create an online bank account and assign expenses, payroll, and general accounting tasks to employees. This helps remote workers manage their budgets, while more stationary employees can keep track of how much money is made at a given time without having to walk over to the bookkeeper's office every time they need a report on a certain aspect of a company's finances. Since everything stays in one place, all you have to do is log in and check what kind of progress your business is making so you know right away if there will be enough money left by the end of the month for new hires or if everybody needs to tighten their belts because something went wrong with customer spending patterns.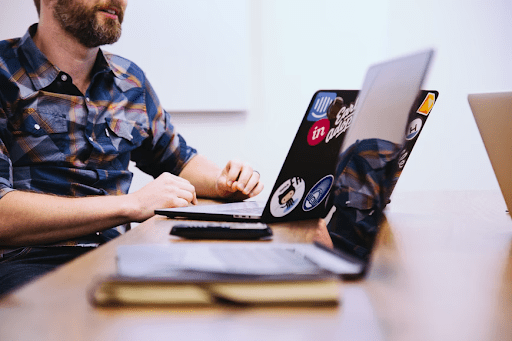 As you can see, there are numerous ways in which modern technology solutions can help your business function more efficiently and run more smoothly. By utilizing at least some of these technologies in their start-up businesses,  entrepreneurs can ensure that their company will be growing on the right path from the start.