Whether your business is local, national, or international, making it recognizable and increasing its presence is critical in ensuring its growth. With the advancement of technology, doing so shouldn't be a hassle. So, how can you create a business brand and make it successful? Here are tips for improving your business presence using tech advancements. Read on! 
Focus on Branding
Building a successful brand for your business is the first thing in creating its presence. A brand refers to the way people feel about your firm and how they recognize what you have to offer. With branding, you can establish and distinguish your business identity in a crowded marketplace, making you target the right customers. For successful branding, choosing a suitable logo is vital. An appropriate business name, color, tone, wording, and messaging are crucial branding strategies.
Well-designed business logos build your customers' trust by validating your professionalism and making them stick around. They also grab potential people's attention, create a solid first impression, and are the pillars of your brand identity. You can easily create your company logo by customizing text, colors, slogans, icons, etc. Or you can choose to do it more professionally by hiring a logo designer like redkite.design/logo-design-gold-coast. You can browse through their package and find the perfect service that meets your needs. With a professional logo designer, you can get a great logo to make your brand known, attract the right customers, and increase your sales.
Online Marketing
The advancement of technology has digitized everything, not business withstanding. And using it to your business advantage can do the magic. One way of doing that is by pay-per-click (PPC) advertising. PPC is a type of online advertising that enables businesses to display advertisements regarding certain keywords mostly searched by users in different search engines.
You can place online advertising on platforms like Microsoft Ads, Facebook Ads, and Google Ads. With PPC, your business can reach a more specific audience searching for exactly what your company offers. To get the most from PPC, ensure you target keywords specific to your business and pick the right marketing strategy, whether search ads or social media ads.
Optimize Your Website
Have you ever come across a website that looked old, shabby, and outdated? A well-optimized website can make your business recognizable, especially online. That's so because it provides a great user experience. A good user experience can increase site traffic, ranking higher on search engines. Higher rankings may result in more sales, hence business growth.
Website optimization involves many things. The first one is analyzing the site performance by evaluating the site's navigation, layout, content, and aesthetics. Assessing how competitors optimize their websites is also crucial. Here, you can find out the features and methods used in their sites, including keywords structure and design. This way, it would be easier to develop your optimization strategy.
Use SEO for Content Creation
Having a well-optimized website with poor content is a waste of resources. Top-notch content and proper link building are essential elements in ranking your site on the first page of search engines. You can use SEO (Search Engine Optimization) to create unique, informational, and easy-to-read blog posts. On the other hand, if your content is poor and not SEO-optimized, it may be challenging to rank, making you lose a potential audience.
Some SEO practices to incorporate in your content involve understanding your audience and their goals, enabling you to develop topics and keywords tailored to them. Knowing how to write short but easy-to-read paragraphs and avoid huge paragraphs blocks is essential. Title tags, meta descriptions, right internal and external links, and optimized images are also excellent SEO practices to have in mind when crafting content.
Use Analytical Tools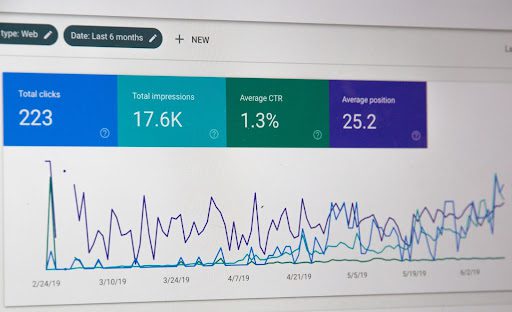 How can you know your business presence is improving? With analytical tools, you can learn how recognizable your business is, your audience, their parameters, business strengths, and weaknesses. Analytical tools can give you a peek at the number of people visiting your site, gender, location, and age. They can also give you details of your page load speeds and the average time visitors stay on your site. All this information can come in handy when developing strategies for increasing your business presence.
There are many analytical tools in the market today. And choosing the ones that match your needs and align with your goals is critical. Google Analytics, for instance, can let you know the location of your visitors, what they do while on your page, and how often they visit your page. Other analytical tools include Click tale and Yahoo Web Analytics.
You've just seen ways of using tech advancements in creating a recognizable business presence. Hopefully, you will find this piece useful and that you can use some if not all of these tips to jumpstart your journey in creating a recognizable business.