With the increasingly fierce competition in the industry, enterprises must make breakthroughs if they want to gain a fast foothold in the industry. How can they stand out from the fierce competition?
Advertising is the most important factor to improve the popularity of enterprises or products. Compared with online advertising, LED display is obviously more attractive. As an effective tool, including retail, hotel, health care, technology, education, sports or enterprise environment, digital signage can be used to effectively communicate with users. There is no doubt that LED display has become a marketing tool for enterprises.
With the development of the economy, the status of the commercial level will become more and more hot, but people's desire for advertising effect will be higher. In the past, businesses using traditional display screens have gradually been abandoned, and static advertising obviously cannot meet people's needs. Traditional display window advertisements, posters and other traditional forms also face the development of scientific and technological progress. People's working life and cognition have gradually changed and even changed, and have affected the manufacturing industry.Why is LED transparent screen recommended for outdoor display windows?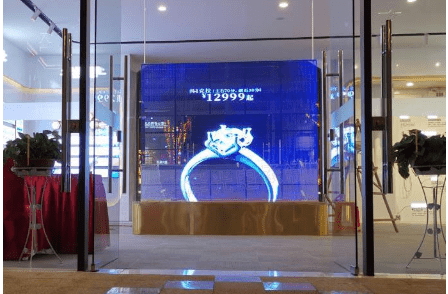 Research shows that 40% of customers believe that LED displays will affect their purchase decisions. LED display can attract consumers to increase consumption. Up to 80% of customers admitted that they decided to enter the store precisely because the digital signs outside the store attracted their attention.
What's more surprising is that people can even remember what they saw on the digital sign a month ago. Research shows that the memory rate of digital signs is 83%.
It is also particularly appropriate to use advertising on the glass display window. In dynamic video advertising, most people will stop and watch the contents displayed in it when passing by. If the video content is cool and exciting and can fully tempt people, the creative advertising will often stay to watch the idea and leave a deep impression. Nowadays, the emergence of transparent led displays has greatly improved the store environment, and has also become the innovator of creative display of glass display. This type of product also has the characteristics of permeability, light weight and convenient installation. It makes the installation environment simple, broad and creative.When you install the LED display, do you encounter these three common problems.
As a transportation hub, the airport is a natural data field, which has more data bases and interaction scenarios than conventional commercial places such as shopping centers. The airport not only has huge traffic, but also can accurately identify and even predict customer portraits through flight data. The necessary and boring queuing time provides the best scenario for information exchange between the two parties. As a part of the digital transformation of the airport media, the LED transparent screen can open up the online and offline media content, enable the integrated marketing of the airport business, and turn passengers into consumers of the airport business.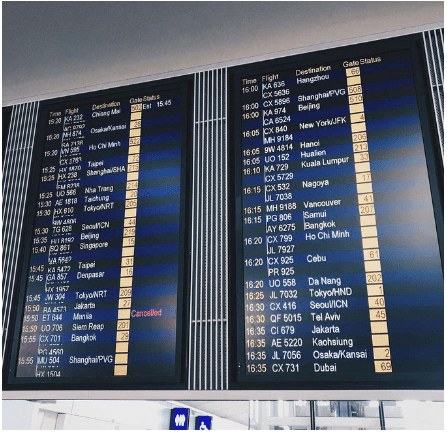 Let's sort out why digital signage is very important to enterprises:
Attract attention: digital signs can attract more people to watch than traditional banners, and even remote audiences will be attracted. These monitors help to create brand awareness and create a positive image of the brand.

Do you want to know how much LED billboards will cost in 2023?

Provide competitive advantage: it is very important to keep in the public view, otherwise it will be easily forgotten. In the field of marketing, enterprises need to remain in the public eye, and digital signage helps to achieve this goal easily.

Rich choices: As an enterprise, you can choose your own settings. Settings can be simple, basic or complex and diverse. Enterprises can select multiple screens to display the same or different content, which provides enterprises with rich choices.

Economical and effective: with the help of digital display, information attracts a large number of viewers at affordable prices. The advertising on digital display screen is 80% cheaper than that on TV, but it is very effective for promoting business development in a short time. Even small enterprises can use digital displays for brand promotion.
Advertising with LED electronic display is a very useful way. People can understand your business, services and products through LED electronic display. The most important thing is to evaluate your promotional needs and create a business solution and specific advertising strategy to fully meet these needs. An effective art promotion will bring more customers, which means economic growth and profits