One of the most important steps often taken by any business is the step towards market research. The importance of this activity for most businesses lies in its ability to assist in targeting consumer needs and the best way to fulfill them. While the process is aimed at making production cost-friendly, the traditional tools designed to guide the process can be quite expensive, especially for small-scale businesses and entrepreneurs.
Fortunately, we now have other alternative tools that are very useful for all businesses irrespective of size and can be suited to meet the custom needs of businesses. One of such tools is Google Trends. It's an online instrument that has been designed to help in providing feedback on what people search for the most. This feedback is then used to create strategies, awareness, adverts and the likes that can draw online users in the best way possible.
We would firstly like to help you understand this Google trending tool and what it entails. Then we would show you several ways this amazing 'helper' can speed up your market research.
Google Trends – what is this?
When we look at detailed descriptions on how to perform a market analysis in today's era, it is a bit hard not to mention Google Trends. And hence, it's quite interesting that many people do not have a full understanding of what the tool is really about.
A key issue we would like to address is that Google Trends should always be differentiated from Google Keyword Planner. These two online instruments might look similar in function from a distance. On taking a closer look, the difference is as clear as white paper. While Google Keyword planner deals with 'crude' volume of search data provided, Google Trends is a bit more selective. It deals with the relative popularity of a search query. In simpler terms of writing, Trends only displays data relevant to most popular search terms over a period of time. Thus, it gives you the ability to focus on specific trends and make appropriate decisions.
Now that we have a bit of information on the concept, we would now look at how to use Google trends in market research for our business.
What's trending this season?
Due to its 'focused' nature of functioning, Trends can be helpful in identifying seasonal trends in different sectors – fashion, essay writing, beauty, health, politics, and the likes. Based on your identification of current trends, it becomes easier for you to create content, especially if you own a blog or get paid for blogging. You will attract a larger audience and create good traffic for your business website.
A good example is using Trends to determine what essay types are commonly described as difficult by students towards the end of the term. As an essay writing company, the information obtained would be very useful in streamlining your service to meet those needs. You would be able to know if you need to focus on lightweight writing (book reviews, descriptions) or more serious and academic stuff (thesis, dissertation). With Google Trends, it becomes easier to determine.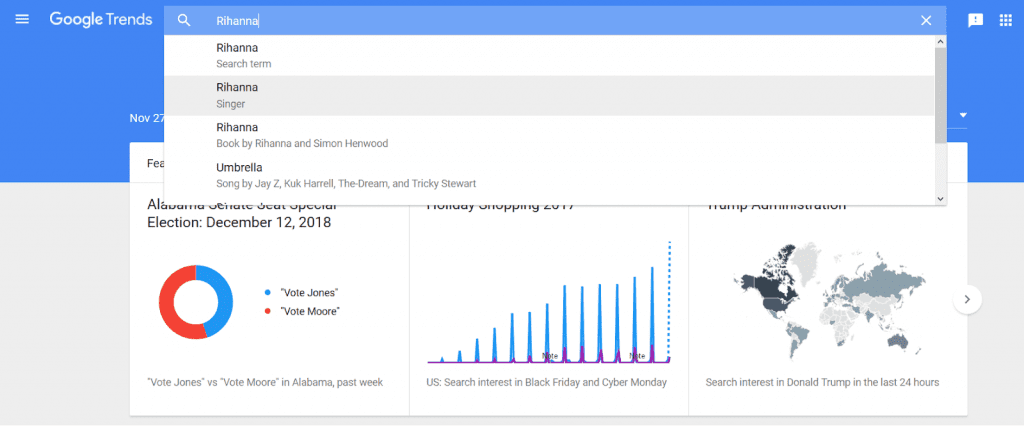 Get your planning into overdrive!
One cool thing about using this tool is its ability to help you strategize for the future. This is very essential as a content creator. You need to have an idea of the current year's timeline, as well as important events that you might want to cover – your so-called "content calendar". By having your content calendar set out, it becomes easier to anticipate creating content for events happening in Toronto, New York or anywhere.
Identifying Consumer Demand
Business owners love this for sure! Besides being super cheap, Trends offers businesses the added advantage of being able to anticipate consumer needs and meet them even before they are mentioned. By helping you understand the specific things that are in popular demand, you are guided to make business decisions that would bring positive results from that for you.
Let's consider an example. Two microwave companies, S and T both sell 2-in-1 microwaves – for grilling and heating food. Company T has better quality while Company S has more features. Let's say Company T decides to make sales to get rid of its current stock. As the Marketing manager of company S, when using Trends, your attention would be on the specific features that are making customer buzz about your rival's product. Using that data, you might choose to produce some 'limited offer' microwaves that encompass all those features and sell at an even lower price. The same example can be used for a variety of services offered. As mentioned earlier in the article, having an idea of what matters most to your consumers at the moment guides your decision-making for better profits and customer experience.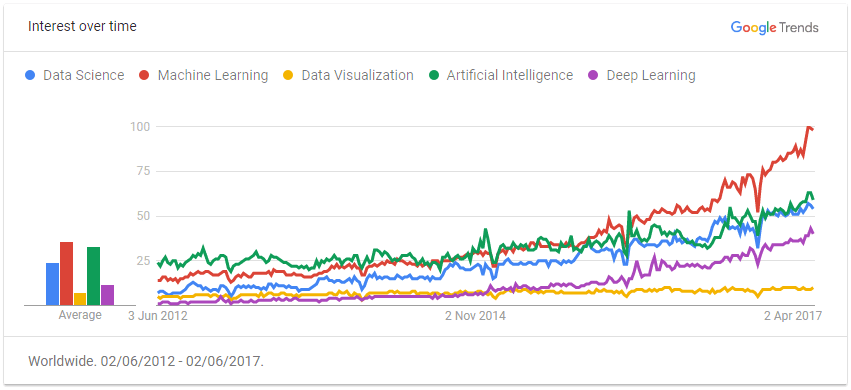 Borrow business ideas from your rivals
The final point we would look at is using Trends to 'tap' ideas from other businesses. Besides helping you stay aware of Google trending products, it also helps one in discovering what ideas other companies might have by accessing the database of similar terms used while searching your own key term. This provides you with extra information that you can use to amp up your existing business plans and strategies. It always pays to be ahead of one's competition, irrespective of its location (Canada, UK, US, etc.)
Google trends is a very interesting and prolific tool. With the proper knowledge on what it can do, you could take your business miles ahead among others, making you a hot point for consumer demands.