Introduction
Are you unable to access your brand-new iPhone 12 Pro Max? Don't be alarmed! Whether you've forgotten your passcode, your fingerprint recognition isn't functioning, or you're dealing with a deactivated device, we've got you covered. This guide will lead you through the numerous methods for quickly and safely unlocking your iPhone 12 Pro Max. We'll offer you all the information you need to restore access to your treasured iPhone, from using Touch ID or Face ID to factory resetting iPhone without passcode. So, if you're prepared to say farewell to locked displays and welcome to complete access, keep reading to find out how to unlock your iPhone 12 Pro Max immediately!
Methods to Unlock iPhone 12 Pro Max 
One of the most searched questions by iPhone owners is How to Unlock iPhone 12 Pro Max Quickly and Without Risk. If you're in a similar position and searching for reliable alternatives to officially unlocking your iPhone 13/12 Pro Max, you've come to the right place. Here are the three best ways to unlock your iPhone 13/12 promptly and conveniently.
Method 1: Unlock iPhone 12 with Face ID or Passcode
Follow the steps below to unlock iPhone 12 with Face ID or Passcode:
Step 1: By pushing the side button or raising the iPhone, you may wake it up.
Step 2: Look at your iPhone. The Face ID sensor will scan your face automatically to determine whether it matches the recorded facial data.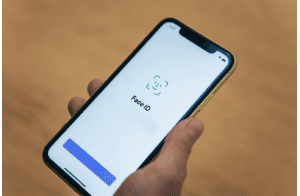 Step 3: If the scan is successful, the iPhone unlocks and returns you to the home screen. If this method doesn't work, look at the steps below.
Note: If Face ID does not identify your face or you want to utilize the password for security reasons, you may unlock the iPhone using the passcode.
Method 2: Restore Your iPhone 12
Follow the steps below to unlock your iPhone 12 by restoring your phone.
Step 1: Connect your iPhone 12 to your computer using a USB connection.
Step 2: Start your computer and launch iTunes. If you are requested to upgrade the program, do so before continuing.
Step 3: Allow iTunes to identify your iPhone 12 before proceeding. When it does, choose the "Summary" tab.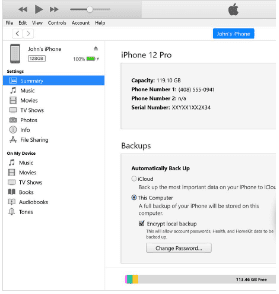 Step 4: Select the "Restore iPhone" option.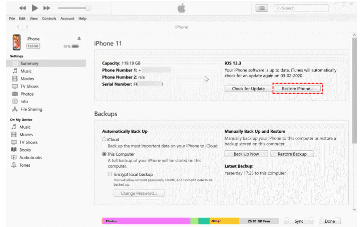 Step 5: Before restoring your iPhone, a pop-up window will appear asking whether you wish to back it up. Click "Back Up Now" if you wish to save your data. If you don't want to save your data, choose "Don't Back Up."
Step 6: To confirm that you wish to restore your iPhone to factory settings, click the "Restore" option.
Step 7: Wait for the procedure to finish. Depending on the quantity of data on your iPhone, this may take some time.
Step 8: When the restoration is finished, your iPhone 12 will reboot and display the "Hello" screen. To set up your iPhone as new, follow the on-screen instructions.
Note: Please remember that restoring your iPhone to factory settings will destroy all your data, including contacts, photographs, and videos, so create a backup before doing so.
Method 3: Use the TunesKit iPhone Unlocker to unlock your iPhone 12.
TunesKit iPhone Unlocker is a software program for removing the lock screen from an iPhone or iPad. It enables users to circumvent the lock screen without providing a password and may also eliminate other limitations, such as Screen Time, MDM. It is crucial to remember that using such software to circumvent security mechanisms on a device without the owner's consent is unlawful in many places. 
The app has a simple interface that walks users through the unlocking procedure step by step. Additionally, the app supports all iOS editions and devices, including the most recent iPhone and iPad models. Furthermore, TunesKit iPhone Unlocker assures a 100% unlocking performance level and offers technical assistance to individuals who have problems unlocking their phones. Please check this video to know more about TunesKit iPhone Unlocker.
Video: https://www.youtube.com/watch?v=qbmsOYDhkho
Key features
Deactivates the lock screen on your iPhone or iPad.

Remove protections such as a password and any other barriers.

Compatibility with all iOS devices and versions.

Offers a service for providing technical help.
Follow the steps below to learn how to use TunesKit iPhone Unlocker to remove the lock screen on an iPhone:
Step 1: TunesKit iPhone Unlocker can be downloaded and installed on your PC.
Step 2: Connect your iPhone or iPad to the computer using a USB cord.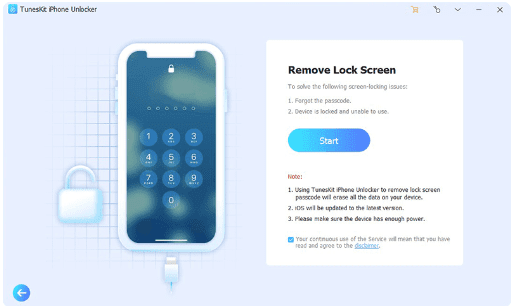 Step 3: Start the program and go to the "Unlock iOS Screen" tab.
Step 4: Put the device in DFU or Recovery mode to begin the unlocking procedure.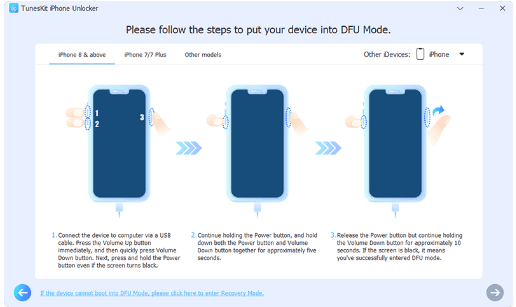 Step 5: Wait for the lock screen to be removed by the software.
Step 6: The device will restart when the operation is completed, and the lock screen will be deleted.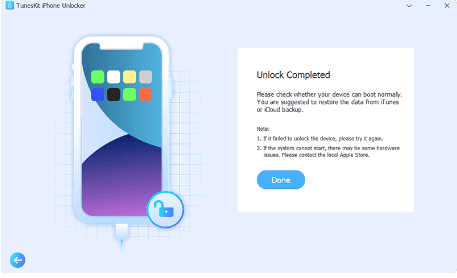 Note: It's worth noting that it's against the law to use software to unlock a device without the owner's authorization in many places. If you try unlocking your own smartphone, you should probably back up your data beforehand.
Pros
An intuitive and simple user interface.

100% success rate.

Remove the screen lock without a password.
Cons
Conclusion
Finally, unlocking your iPhone 12 Pro Max may be fast and secure if you use the appropriate way. You may unlock your iPhone, iPad, or iPod touch using Face ID, a password, reinstalling your device or using a piece of third-party software like TunesKit iPhone Unlocker. Choose the way that suits your requirements since each has pros and cons. Before unlocking your cellphone, back up your data. Unlocking your iPhone 12 Pro Max is simple and secure.