During the holidays, there is always an increase in the interest of users in shopping in online stores. Therefore, a well-organized advertising campaign for Valentine's Day, for example, will significantly increase sales. To set up newsletters to users in honor of Valentine's Day, you can use ideas from blogs such as https://selzy.com/en/blog/valentine-day-email-marketing-ideas/ and similar ones. It is important to pay attention to all the little things and make sure that the messages that potential and active customers receive make them immediately order the thing they like.
What is the Peculiarity of email Distribution Before the Holidays?
Many sellers are sure that just hinting at a discount or a special offer to the client is enough, and after that, the person will immediately make a purchase. In reality, things are somewhat different. Modern online stores actively attract the attention of users. So be prepared in advance for the fact that the mailboxes of potential customers will be clogged with letters at least a week before the start of the holiday weekend.
The main purpose of mailing before the New Year or International Women's Day is to help you stand out from the competition. That is why the advertising strategy must be thought through very carefully. Try to use different ways to attract attention, and be creative, and the result will not be long in coming.
What Holidays Should You Send Your Newsletter On?
Everyone knows that on New Year's Eve, Christmas, Easter, and Halloween, you need to make special offers to customers to increase sales. However, these reasons are not enough for competent email marketing. Try to include the following in your email calendar:
       

professional holidays;

       

birthdays and other personal occasions;

       

rare themed holidays (Coffee Day, Beauty Day, and others).
In order not to forget about some important occasion, set up a reminder and draw up a content plan in advance. Then you will send letters to all interested recipients and get the expected effect.
How to Find Out Which Mailing Will Bring Results
To answer this question, carefully study last year's analytics. When viewing reports, pay attention to the following parameters:
       

click map;

       

income from target actions;

       

reaction time;

       

readings and transitions.
It's also worth looking at how many people have flagged your newsletter as spam. This will help to understand what mistakes were made during last year's campaign. By composing new letters, you will avoid such missteps and get a much greater response from the recipients.
What to Offer Subscribers in Honor of the Holiday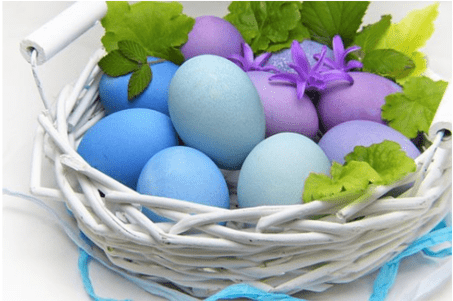 For most customers of online stores, holidays are associated with sales. Therefore, your task is to make customers a profitable offer that will push them to make a purchase. Practice shows that users like the percentage discount the most. Such a special offer is perceived as something specific and lets buyers know how much money they are saving on gifts.
Another common option that attracts customers is the gift that comes with the order. However, in this case, what exactly you are ready to give to the buyer plays a big role. To offer a relevant gift, you must first determine which:
       

the user added goods to the Cart, but did not order;

       

the buyer regularly looked through the product cards;

       

categories of things are included in the client's category "Favorites".
It is important to remember: professional marketers should deal with the individual selection of goods. Only in this case, you will be able to offer users something interesting and attract their attention.
Advice. Don't forget about competitor analysis. Carefully study what interesting offers other companies make to be on par with them. However, avoid directly copying promotions and special offers: it is likely that recipients simply will not respond to two similar letters.
Is it Worth Sending a Chain of Letters on a Holiday?
This option is considered by many marketers to be optimal. After all, a chain of letters allows you to warm up the interest of customers and draw their attention to products already a few weeks before the start of festive events. Sending a series of messages about a sale or a special discount follows a certain pattern:
       

14 days before the holiday – a reminder of the approaching occasion to please loved ones;

       

7 days before the holiday – the offer of certain goods that can be used as a gift;

       

3-4 days before the holiday – a reminder of the imminent end of the action;

       

on the day of the holiday – congratulations on the coming memorable day;

       

1-2 days after the holiday – a promotional code for those who did not have time to buy gifts or reach the sales.
You need to choose a specific number of letters in a chain based on many factors. However, try not to bore the recipients, otherwise, they are very likely to send your messages to the Spam folder.
How to Segment the Address Database Before the Holidays
Everyone is pleased to receive congratulations in honor of the upcoming celebration. However, pleasant words must be said to those recipients who plan to celebrate the holiday. This is especially true for religious occasions. Before you send a Christmas newsletter or a Ramadan greeting to your recipients, segment your database by religion. It will be difficult to do this, but try to keep mistakes to a minimum. This will help avoid a lot of negative reactions.
An important point is the segmentation of customers by average bill and frequency of purchases. It would be logical to please regular customers with a more expensive and interesting gift or a large discount. This will emphasize how important users are to you.
As for customers who need to be reactivated, they can be sent personal discounts 2-3 times a year. Doing this more often does not make sense: it is likely that customers will take advantage of a one-time discount or pick up a gift, but will not become regular customers.
Advice. Advanced segmentation will help determine what discount can be offered to each client. This opportunity is provided by some services for the organization of e-mailing. Even if such a service turns out to be paid, it will pay off after users make all the orders within the holiday sale.
References:
https://localiq.com/blog/holiday-spending-statistics/