Recovering data from your Mac hard drive is essential to circumvent data loss due to accidental deletion, formatting, or inaccessibility. Similarly, erasing confidential files is also necessary to protect your data from falling into the wrong hands. 
In this post, we'll talk about a couple of methods to recover your Mac hard drive data. And, also share the best way to erase your confidential files (excluding macOS files) safely. Read on to know the exact process.
Restore Mac Hard Drive Data by Using Time Machine
An up-to-date backup of your Macintosh HD taken through Time Machine application can help you restore your lost, deleted, or corrupt data from the backup medium. Time Machine performs incremental backup at the scheduled time (e.g., hourly, daily, weekly, and monthly). So, to restore your missing files, open the Time Machine app by keeping the backup drive connected to your Mac. Next, navigate to the date when the files were available by using the timeline or arrows. Finally, select all the found files then restore them to their actual location.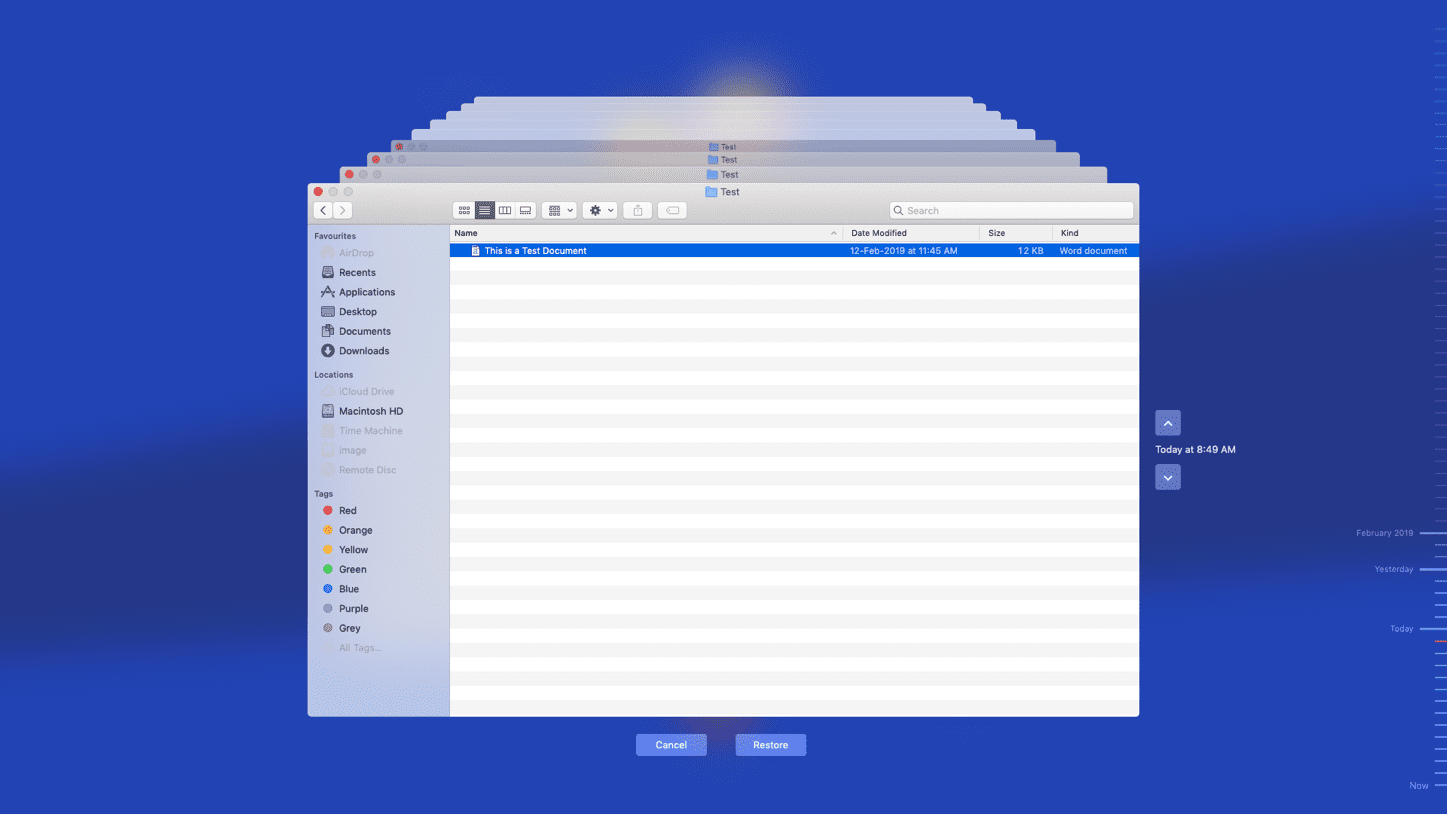 Retrieve Hard Drive Data by Using a Free Mac Data Recovery Software
Lack of backup can thwart your data restoration objective. But if you use a free Mac data recovery software immediately after data loss, you can easily recover your deleted or lost data from the Mac hard drive. All you need to do is to select the type of data and the drive location from the software's interface, scan the drive by using the best scanning option offered by the software and recover the selected files to an external storage device. Subsequently, copy those recovered files to your Mac.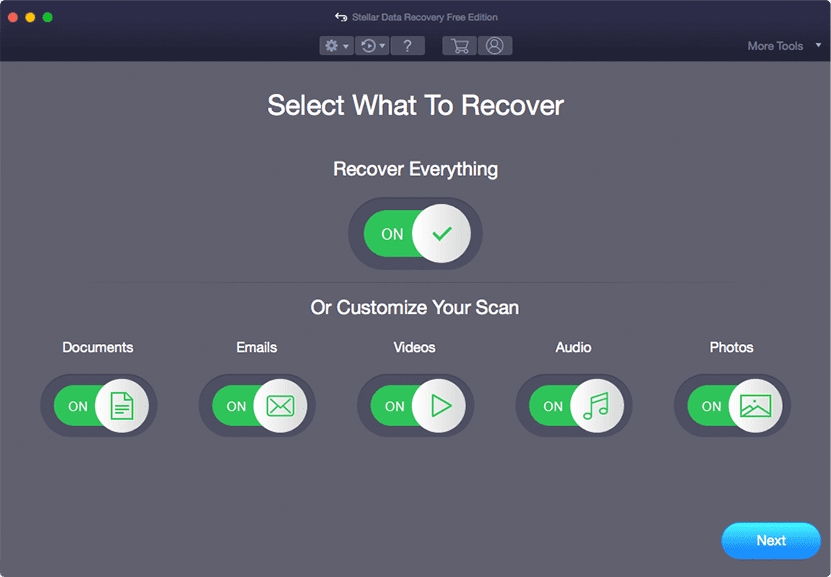 One of the trusted data recovery software for Mac, Stellar Data Recovery Free Edition allows you to select, scan, and preview; plus, recover up to 1 GB of data without any cost. In case you need to recover more, activate the software to unlock unlimited data recovery capability.  
Erase Confidential Files by Using a Free File Erasure Software 
Sometimes, you need to remove confidential files from your Mac so that no data recovery software can retrieve them, thus preventing their misuse and ensuring data privacy. You can't use Disk Utility to permanently erase files. Its security options in the Erase section can only help in wiping the entire volume or drive by using an advanced erase algorithm in a specific number of passes. So, you must use a file erasure software to search and erase particular files for good. File eraser software for Mac can also generate an erasure certificate for your benefit.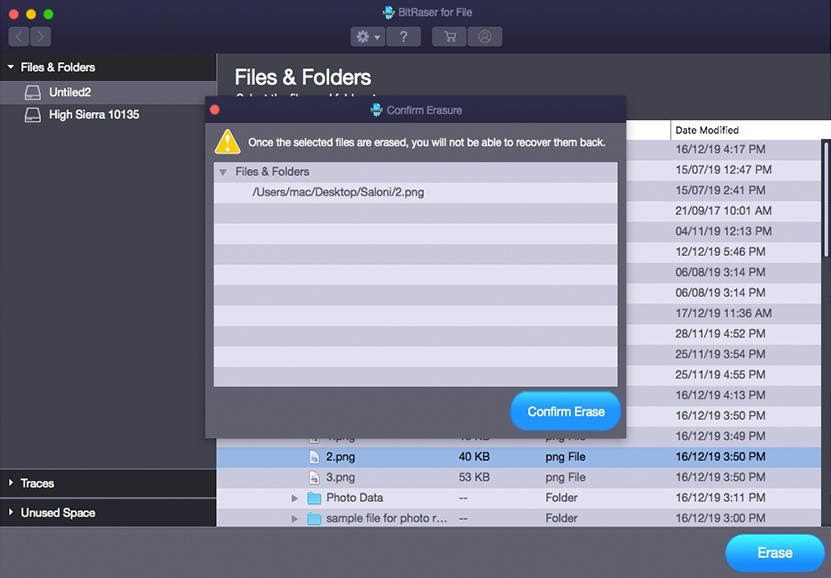 One such reliable file erasure software, BitRaser File Eraser for Mac, allows you to wipe your sensitive files stored on Mac hard drive in 3 easy steps—search, scan, and erase. Also, make sure you don't select your macOS files for erasing, as you won't be able to start up your Mac. 
Conclusion
Data loss from your Mac hard drive is inevitable. By taking proper data recovery measures, you can salvage your lost, deleted, or inaccessible files. For that, back up your Mac regularly using Time Machine, and in the event of data loss, you can use the Time Machine backup drive to restore your lost files to your Mac. In the absence of up-to-date backup, leverage a data recovery software for Mac to retrieve your lost or deleted data from the Mac hard drive. 
In case you need to erase your confidential files, excluding macOS files, you can employ a trustworthy file erasure software to do so. Wiping sensitive data prevents their misuse by unauthorized users and helps comply with data privacy norms and regulations.