Introduction
Roblox is a world-famous gaming platform with over 50 million games and 150 million people online monthly. On Roblox, users can design their own games as well as play games designed by other users. Not only can they play games, but they can also upload videos of their own moments, which has led many famous Youtubers to upload their videos to this platform.
Although Roblox has its built-in game recorder, it can't record the camera image or microphone audio. To avoid this inconvenience, it is recommended to use a professional Roblox screen recorder to get the best experience. Comparing different screen recording software, FonePaw Screen Recorder wins out of the pack. This recorder is not only professional but also simple, giving users a very nice using experience.
There are many methods on how to record on Roblox, and this article will provide two. Continue reading the article for instructions and detailed steps on how to record games on Roblox.
Record on Roblox with FonePaw Screen Recorder — Most Recommended!
Usage
FonePaw Screen Recorder is very easy to use, just follow the steps below and you'll be sure to get to grips with it quickly. Because it is so user-friendly!
Step 1. Install FonePaw Screen Recorder on your computer. Launch it and select "Game Recorder" on the interface.

Step 2. In the Game Recorder interface, decide whether to turn on Webcam, System Sound and Microphone recording according to your needs.

Step 3. Click on the menu at the top right and select "Preferences" to set various parameters.

Step 4. Open the experience in Roblox, select the window and fix it. Next, click on REC and you can start your recording.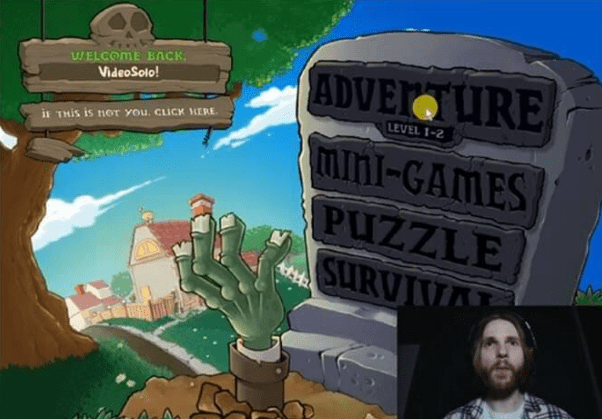 Step 5. Once you have finished recording, you can simply trim your recorded video. Of course if you don't need to, skip this step and just save it.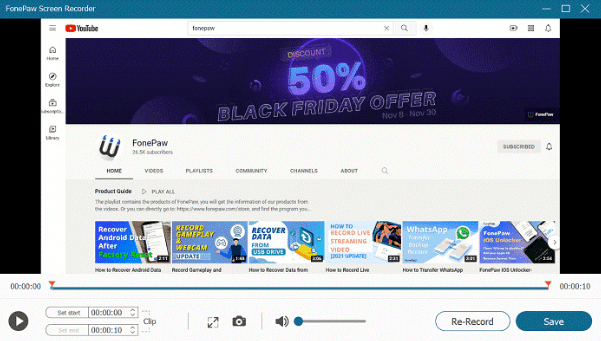 Pros and cons
Based on strong technical support, FonePaw Screen Recorder has many advantages. The most appealing one is undoubtedly that it allows users to record screen videos without watermarks. And its support for recording computer system's sound, voices, and webcam is also highly competitive. In addition to these attractive benefits, there are many things that it is good at:
Support for major and popular output formats.
Variety of recording modes – up to 7.
Support HD quality (1080p & 60fps).
Add webcam overlay when recording.
Intuitive user interface.
The merits of FonePaw Screen Recorder are so obvious that it is hard to note anything bad. If there has to be something, it would be that the free version has a limit on the length of recording. But this will be solved as soon as you subscribe to the software.
Record on Roblox with its Built-in Recorder
Usage
Roblox offers its own users a built-in recording function which, despite its many limitations, is very simple. Follow the steps below to use it!
Step 1. Launch the game you want to record in Roblox. and then go to Menu in the upper-left corner.
Step 2. Navigate to the "Record" tab and click "Record Video" to start recording.
Step 3. If you want to stop the recording, go to the "Record" tab again and click "Stop Recording".
Pros and cons
The pros of Roblox's built-in recorder might be clear. As it's Roblox's own recorder, it saves you some time. You don't have to download additional software and it's quite easy to use. 
But the accompanying disadvantages are not negligible. It can only record up to 30 minutes, and the sound from the webcam and microphone can not be recorded. This will cause a lot of inconvenience. Apart from that, there is no option for recording only a part of the screen (it can only capture the entire screen) and the recording quality is not satisfactory. So overall, this product has very minimal features and may not meet your needs.
System requirements for FonePaw Screen Recorder
FonePaw Screen Recorder has great system compatibility and can be compatible with popular devices. For Windows system, FonePaw Screen Recorder supports Windows 11/10/8.1/8/7/Vista/XP (32 bit or 64 bit). And for Mac,  Mac OS X 10.12 or higher are all supported (Big Sur and Monterey also supported).
Subscription Plans
After the above introduction, you must already know about the convenient operation and powerful functions of FonePaw Screen Recorder! Aren't you eager to download it and give it a try? To help you experience the full service, it offers three subscription plans for you to choose from: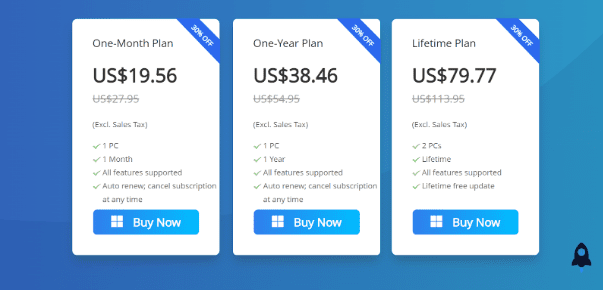 Choose the one that suits you best!
Conclusion 
When playing games on Roblox, it must be a good option to record the screen and share it with other gaming enthusiasts on the internet. And how to record more efficiently and easily? FonePaw Screen Recorder is sure to be a choice that you can't go wrong with. With its professional-level editing capabilities and beginner-level ease of use, it is without doubt the ideal choice for you! Just download it and start your screen recording!