If you're gearing up for autumn camping trip, there are several key considerations to ensure a safe and enjoyable experience amidst the crisp autumn air. Here are some valuable tips to help you plan and prepare for your fall camping escapade.
1. Determine the Type of Trip:
October offers diverse camping opportunities, each with its unique advantages and challenges. Consider the following options:
Backpacking: Ideal for those seeking an active adventure. Keep in mind that you'll be on the move throughout the day, which can help you stay warm. However, packing limitations may affect your ability to carry ample warmth-providing gear for the night.
Car Camping: Perfect if you prefer a more leisurely experience. Yet, you might find yourself with downtime at the campsite during the day. Plan for activities to keep yourself engaged.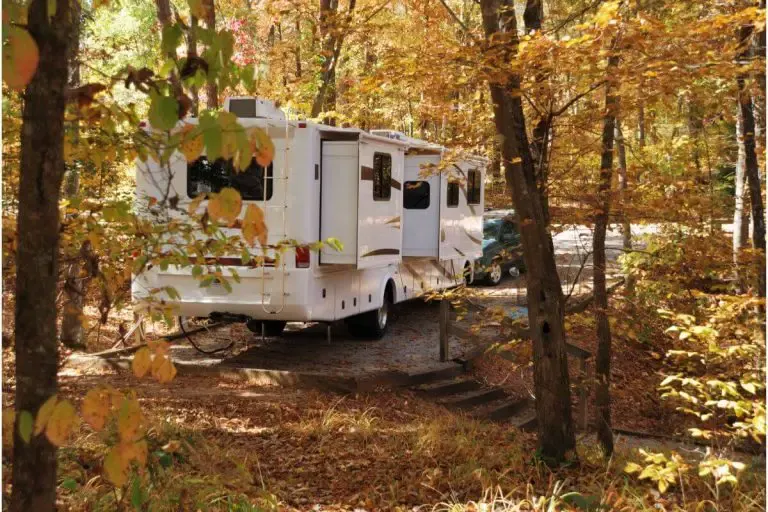 2. Gear and Equipment: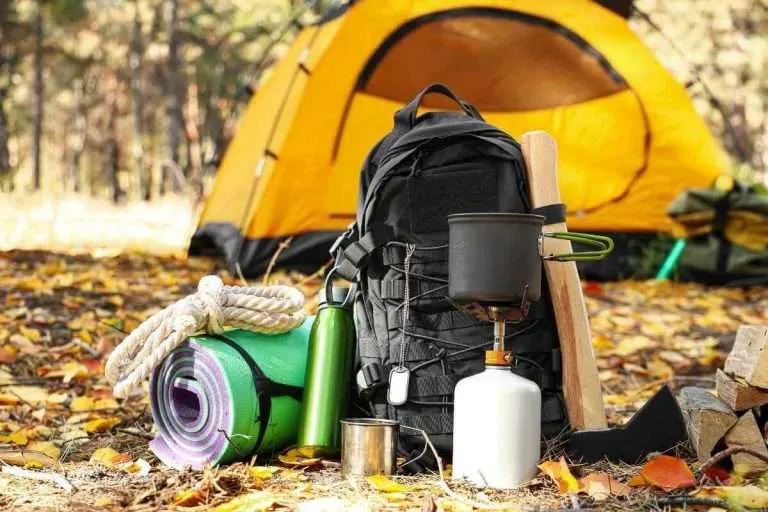 Packing the right gear and equipment is essential for your October camping expedition. Here's a checklist of essentials:
Tent or RV: Depending on your chosen camping style.
Sleeping bag and pad: Keep you warm and comfortable.
Camp stove, windscreen, and fuel: Essential for cooking meals.
Cooler for food and drinks: To store your provisions.
Headlamp or flashlight: Crucial for illumination in the dark.
First aid kit: Always prioritize safety.
Maps and compass: For navigation purposes.
Multi-tool or knife: Handy for various tasks.
Make sure to download our free Cold Weather Camping Checklist for a comprehensive list of items!
3. Clothing:
Autumn weather can be unpredictable, so packing appropriate clothing is crucial for comfort and safety. Here are clothing items to consider:
Warm layers: Such as fleece or down jackets to combat the chill.
Waterproof jacket or rain poncho: To stay dry during unexpected showers.
Warm hat and gloves: Keep extremities warm.
Hiking boots or shoes: Suitable for exploring the terrain.
Wool socks: Provide insulation and comfort.
4. Location or Route:
Selecting the right camping location or route is vital for both safety and enjoyment. Here are key factors to consider:
Check the weather forecast: Stay informed about conditions at your destination and plan accordingly.
Choose a campsite: Opt for a site with access to water and firewood.
Research the area: Familiarize yourself with potential hazards such as wildlife or challenging terrain.
Inform someone: Share your itinerary and expected return date with a trusted contact for added safety.
5. Activities on an October Camping Trip: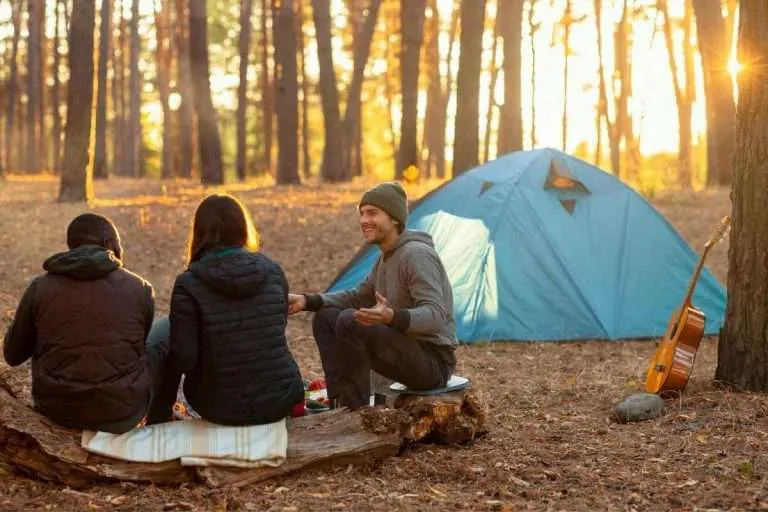 While swimming and sunbathing may not be on the agenda, there are plenty of activities to enjoy during an October camping trip:
Hiking: Embrace the cooler temperatures and explore scenic trails adorned with vibrant fall foliage. Layer your clothing and stay hydrated.
Campfire Delight: There's nothing quite like gathering around a campfire on a crisp autumn evening. Roast marshmallows, share stories, and relish the serenity of nature.
Fishing: Fall is an excellent time for fishing, with many migratory fish like trout and salmon making their way up rivers. Ensure compliance with local regulations and keep your fishing license up to date.
Biking: If you're equipped with a mountain bike, fall provides ideal conditions for hitting the trails. Cooler temperatures make longer rides more enjoyable.
Photography: Capture the breathtaking beauty of autumn with your camera. The changing colors of leaves offer splendid photographic opportunities.
Relaxation: Sometimes, the best activity during a camping trip is relaxation. Read a book, take a nap, or simply sit back and savor the natural surroundings.
With these tips in mind, you're well-prepared for a memorable October camping adventure filled with outdoor exploration and cozy moments by the campfire.
KASSICO, a leading aluminum box factory in Ningbo, China, has 21 years of production experience. Since 2015, combining the advantages of camping kitchen boxes, KASSICO has expanded its business scope to outdoor camping gear and equipment, including design and supply of camp furniture,camping tents, camp kitchenware, camping lights, tools, etc. With multiple sets of outdoor product solutions. KASSICO provides customers around the world with hundreds of innovative and affordable outdoor products. We will be your reliable suppliers and try our best to serve you better and be your honest partner.
More Details: https://www.kassico-outdoor.com/