Creating quality content is essential for any website. As a content writer, you should make sure that your content is free from grammar mistakes. 
However, if the articles you post are not free from grammar mistakes and spelling errors, then your content context will not make a difference to your audience. Moreover, grammar mistakes can be a real turnoff for readers, especially if you're trying to convince them to buy your product or service. 
They will also be confused and it makes your work seem unprofessional. But there's no need to worry about grammar mistakes when you can easily avoid them with these tips:
Write Clearly and Concisely
As a content writer, it's important to be clear and concise, because it's the best way to engage with the audience and make your message stick in their minds.  This can be done by using a simple structure, being direct, and avoiding jargon or complicated sentences that require much effort to read through them. 
You must do some research so that you can find out exactly what information needs to be included in your content. Use easy, simple words. Avoid using fillers and words that are not really needed.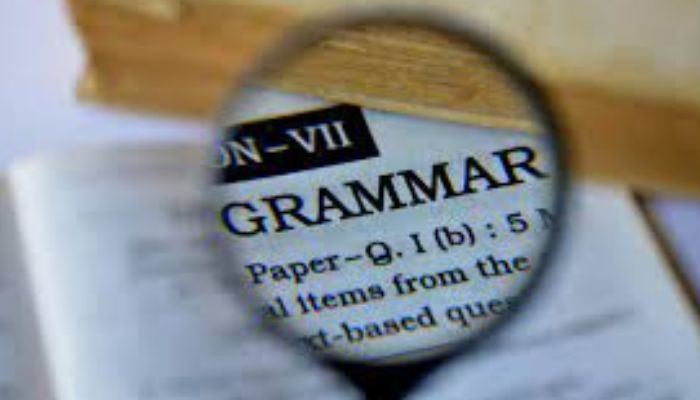 Read Over Your Work Out Loud 
When you read over your content silently, it's easy to miss small mistakes. In fact, much of the time, we don't even visualize individual words when we read silently. 
Instead, our brains are able to process groups of words and make assumptions about what they mean. This is why it's important to read over your writing out loud — in a way, you're tricking your brain into thinking that it's seeing the words for the first time. 
This will allow you to identify errors more easily than if you were just reading quickly through a piece of writing.  This will also help you to notice the errors because you'll hear when something doesn't sound right. Trust or not, this will allow you to find errors faster than any other way of reading over your writing.
Let Someone Else Proofread for You
Proofreading is an important part of writing any type of content. You may think that proofreading is not necessary because it takes time but in reality, it takes only a few minutes and can significantly improve the quality of your work.
While writing, it is easy to overlook common grammar errors such as misspellings, wrong tenses, or punctuation mistakes. So make sure that you take out time to read over what you've written and correct any of these errors. Sometimes it is quite challenging for writers to find the mistakes in their work. Thus, they need to proofread their work before publishing it online or printing it on paper. 
In this case, you can ask someone else to proofread your work because they are probably familiar with the grammar mistakes that are commonly made by people in general and can do this job better than you.  It might be a good idea if we hire a professional proofreader because they have more skills and experience than you and any other person you can ask for proofreading. 
Use a Grammar Checker
Another way to make sure your content is free from grammar mistakes is to use a grammar checker. Grammar tools provide an additional layer of protection against errors in the content you publish online or elsewhere. 
A grammar checker will perform checks on your content and alert you of any potential issues. In addition, some grammar checkers can make suggestions on how to improve certain areas of your content.
Best ONLINE GRAMMAR CHECKER TOOLS FOR FREE 
There are plenty of tools out there for checking the grammar in written content, so there's no excuse for not using one. It doesn't matter if you're using a paid tool or a free one — as long as you're using a tool that corrects your mistakes automatically and gives you suggestions for improving your writing, then you'll notice an improvement in the quality of your content.
There is a bundle of online tools available. Many of these tools are free and give accurate results, so there's no reason not to use them!
ProwritingAid
ProwritingAid is an AI-based grammar checker tool that checks for all types of grammatical mistakes including contextual spelling checks, consonant repetitions, grammar mistakes, and more. 
Prowritingaid also provides different suggestions based on the type of writing style you want to follow like academic writing or business writing, blogging, copywriting, and others. But before you get started, it asks you to sign in through your email.  This grammar checker is designed to help writers focus on clarity by highlighting overly complex sentences in blue or red color depending on their complexity level. 
It also helps identify unnecessary adverbs and suggests alternatives to passive voice sentences. The app works in any web browser or you can download it to use on word processors or plugins. 
If you're looking for a basic, free grammar checker tool, Paraphraser.io is a great option. Other than free services, this tool is highly robust like no other online tool on this list, making it an ideal choice without breaking your budget. No sign-ins. No downloading. Just enter your text into the tool input field and leave the rest on it. 
The AI system built by Paraphraser.io and English language experts checks for grammar errors in the same way as a highly efficient and paid spell checker does.
This tool checks your writing in real-time while you type in order to find any errors like grammatical problems, punctuation, sentence quality, spelling, and suggest changes. What sets Paraphraser.io apart from other free grammar checking tools is its user-friendly interface and ease of use. The software is extremely easy to navigate through, and it's very straightforward about fixing your errors. 
Ginger 
Ginger is an all-inclusive grammar checker tool that includes spelling and punctuation correction and a sentence rephrase tool. It's available as both a browser extension and desktop app.
Ginger can be used as either a standalone tool or integrated into Microsoft Word, Outlook, PowerPoint, or your browser. This makes it easy to use and edit your work wherever you are working on it. What's more? It is designed to also correct contextual spelling errors, misused words, and misused phrases based on their context within the sentence. Another neat feature is the Sentence rephrase which allows you to change any sentence without changing its meaning.
Make No More Grammatical Mistakes Now 
Grammar mistakes can be a major problem for students, professionals, and business owners. They can make a person seem uneducated and harm the image of your company. 
The best way to avoid grammar mistakes is to take the time to write in a clear and concise way. As you write down the text, look for and fix any errors you see. When looking for errors, don't just scan the words in front of you.  Read each sentence out loud so you hear it as well as see it. This will help you catch any problems easier than if you just read them in your head.
If you have trouble catching all of your mistakes, have someone else proofread it as well. Another person will be able to catch errors that might be harder for you to find when reading over your own work.
If you're still having trouble with grammar issues after proofreading your work, try using a grammar checker tool. An online free program like Prepostseo Grammar Checker can identify mistakes and suggest corrections without the need of another person. This can be particularly helpful if your grammar skills aren't great or if English isn't your first language.