Bingbon is an up, and coming crypto derivatives exchange domiciled in Singapore. The exchange was founded back in 2018 and now touts over 1 million users across the globe, with Asia being its leading market. Some of the countries where Bingbon is popular include Taiwan, Vietnam, Russia and Korea. 
This crypto derivatives exchange has positioned itself as a market leader through its cutting edge tools. Unlike most spot crypto exchanges, Bingbon features both a spot and derivatives market. The platform exposes veteran and newbie traders to crypto derivative instruments, including Bitcoin and Ether contracts. 
Bingbon is designed to enhance the crypto trading experience through its simple UI, demo trading feature and leverage with BTC contracts going up to 150x. In addition, this platform has integrated a social trading feature that allows traders to share information and ideas, enabling newbies to learn faster while creating an additional source of revenue for expert traders. 
Registered crypto traders can access the platform's social trading function, which features hundreds of expert traders. The exchange's UI allows users to quickly navigate to the 'copy trade' function to view the shared trading strategies. Notably, Bingbon updates the list hourly, which means that crypto traders have the flexibility of copying or mirroring trades as per the latest market information. 
Bingbon also features an automatic copy function, allowing traders to mirror expert's strategies automatically. Alternatively, newbie traders can complement the copied social trading strategies with fundamental research and technical analysis. 
This YouTube introductory video further explains how to start copying or mirroring trades on the Bingbon crypto derivatives exchange. 
How to Buy Bitcoin On Bingbon's Social Trading Platform 
The process of buying Bitcoin on the Bingbon crypto derivatives exchange is pretty seamless. New users have to register on the platform before they can start trading. Bingbon's registration process requires a new user to fill out their email and phone number, after which a verification code will be sent. 
Once the account is verified, crypto traders can access Bingbon's product suite, including the social trading feature. Bingbon allows users to operate without KYC authentication, capping the daily USDT transaction limit at 10,000 while Bitcoin and ETH are limited at 1 and 50, respectively. However, KYC verified users can transact up to 1000,000 USDT, 400 ETH and 5 BTC daily. 
Buying Bitcoin on Bingbon
1) Click on the 'Buy Crypto' function at the top of Bingbon's navigation bar.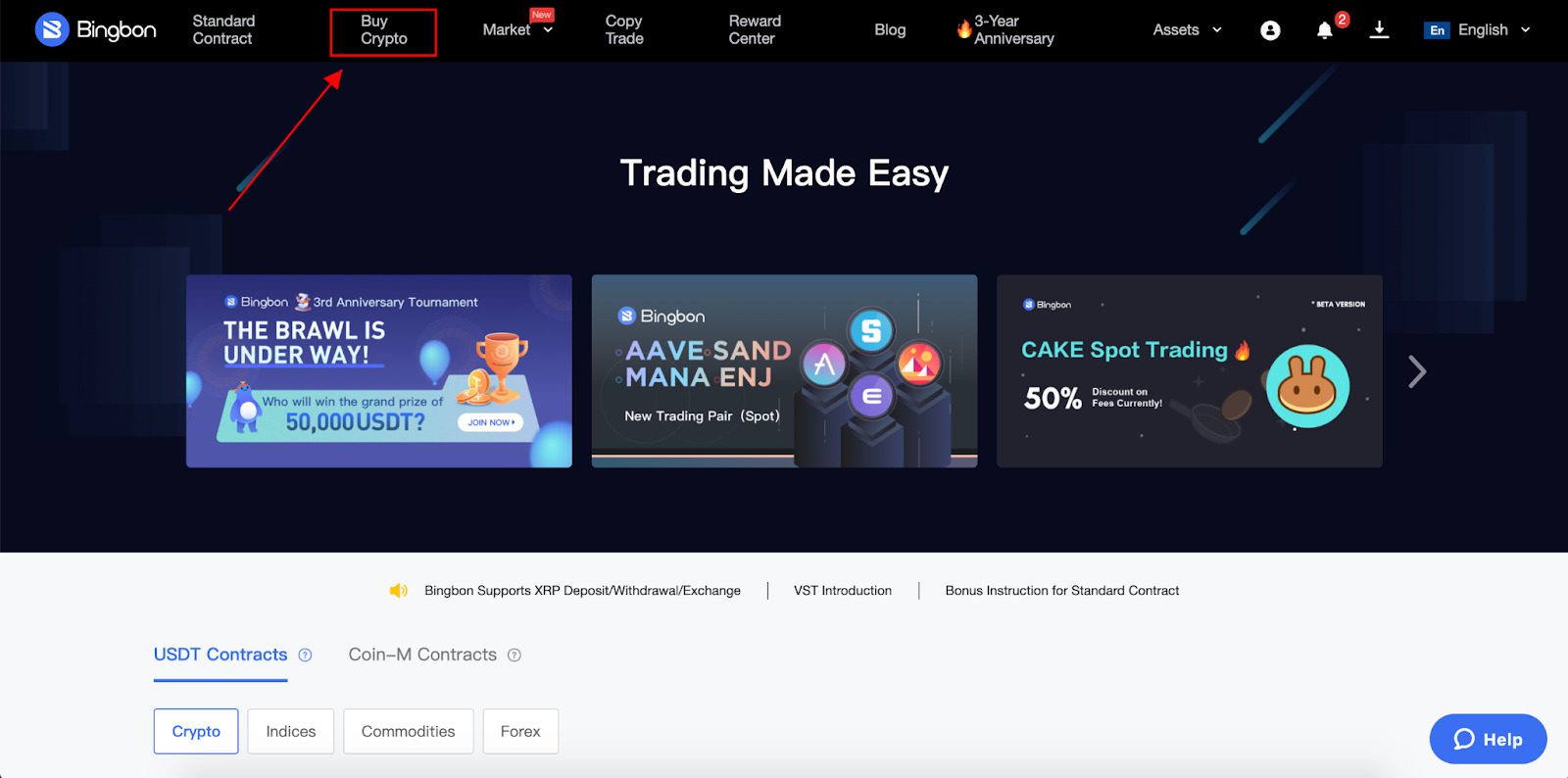 2) Choose the crypto asset that you want to buy and quote the fiat amount or quantity; proceed to click 'buy now.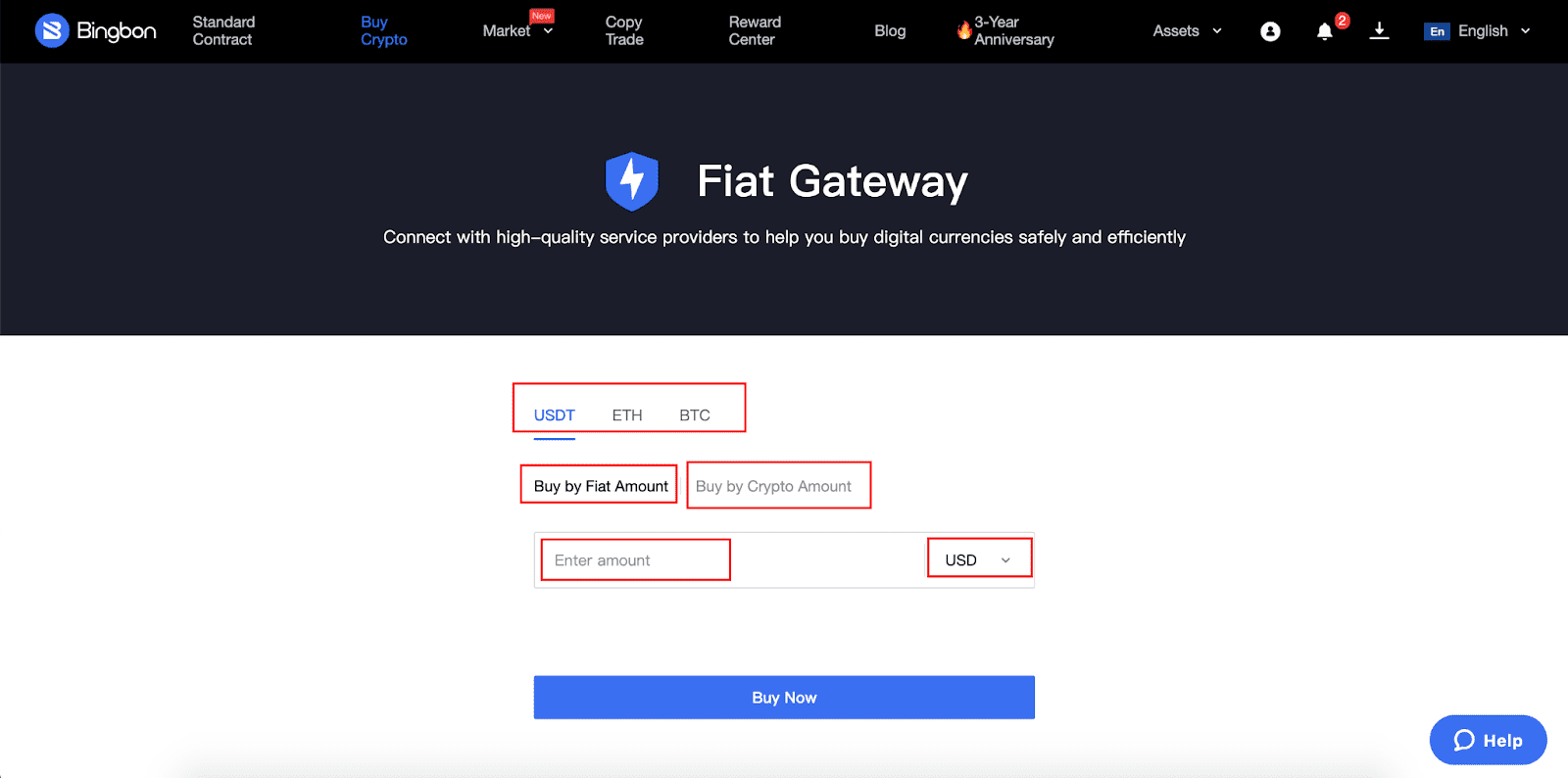 3) Select the third-party service provider that will channel the funds to buy the selected quantity, then click on the 'buy' function.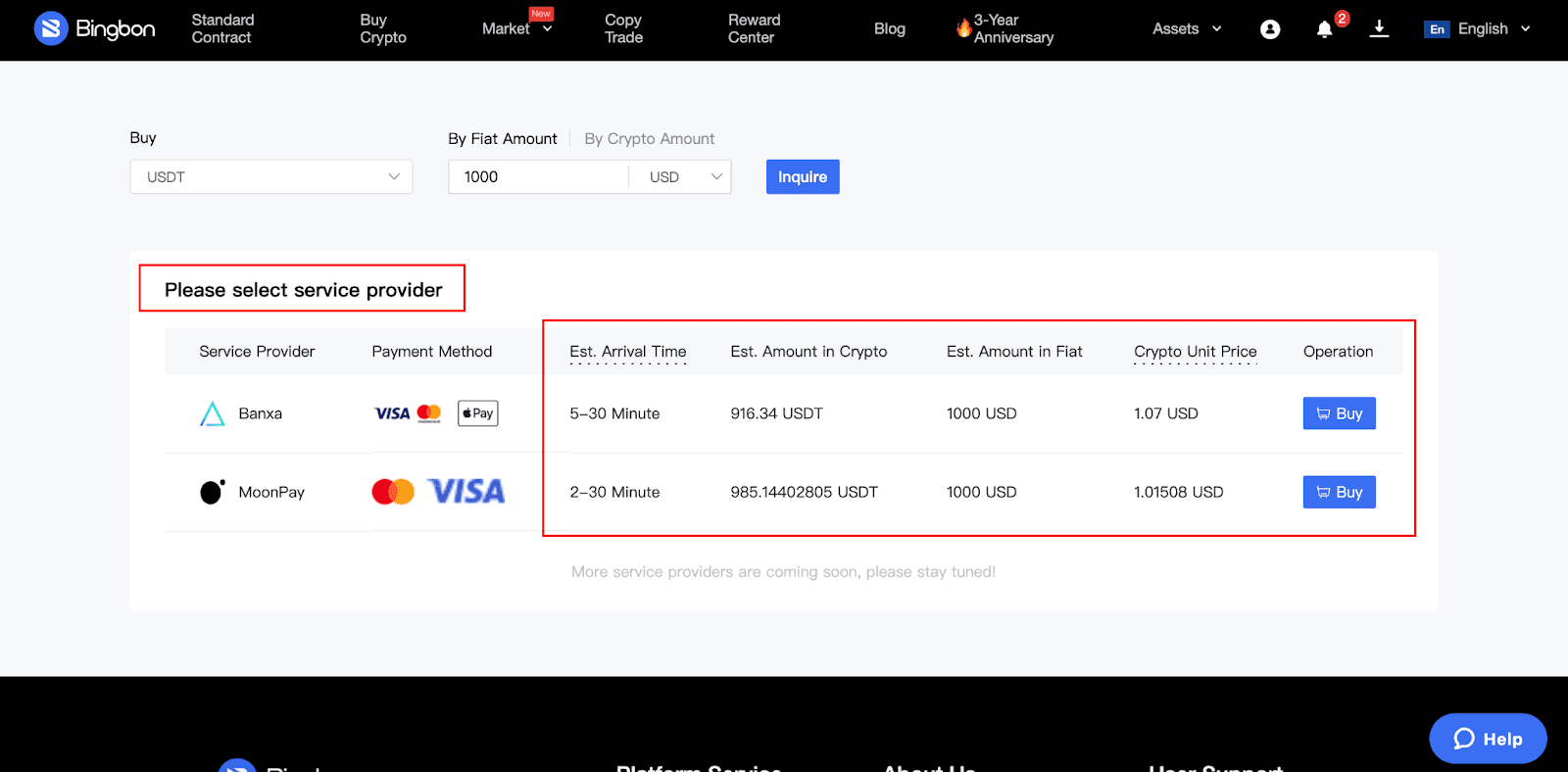 4) Sign the disclaimer pop up by ticking on the agreement box and confirming the purchase.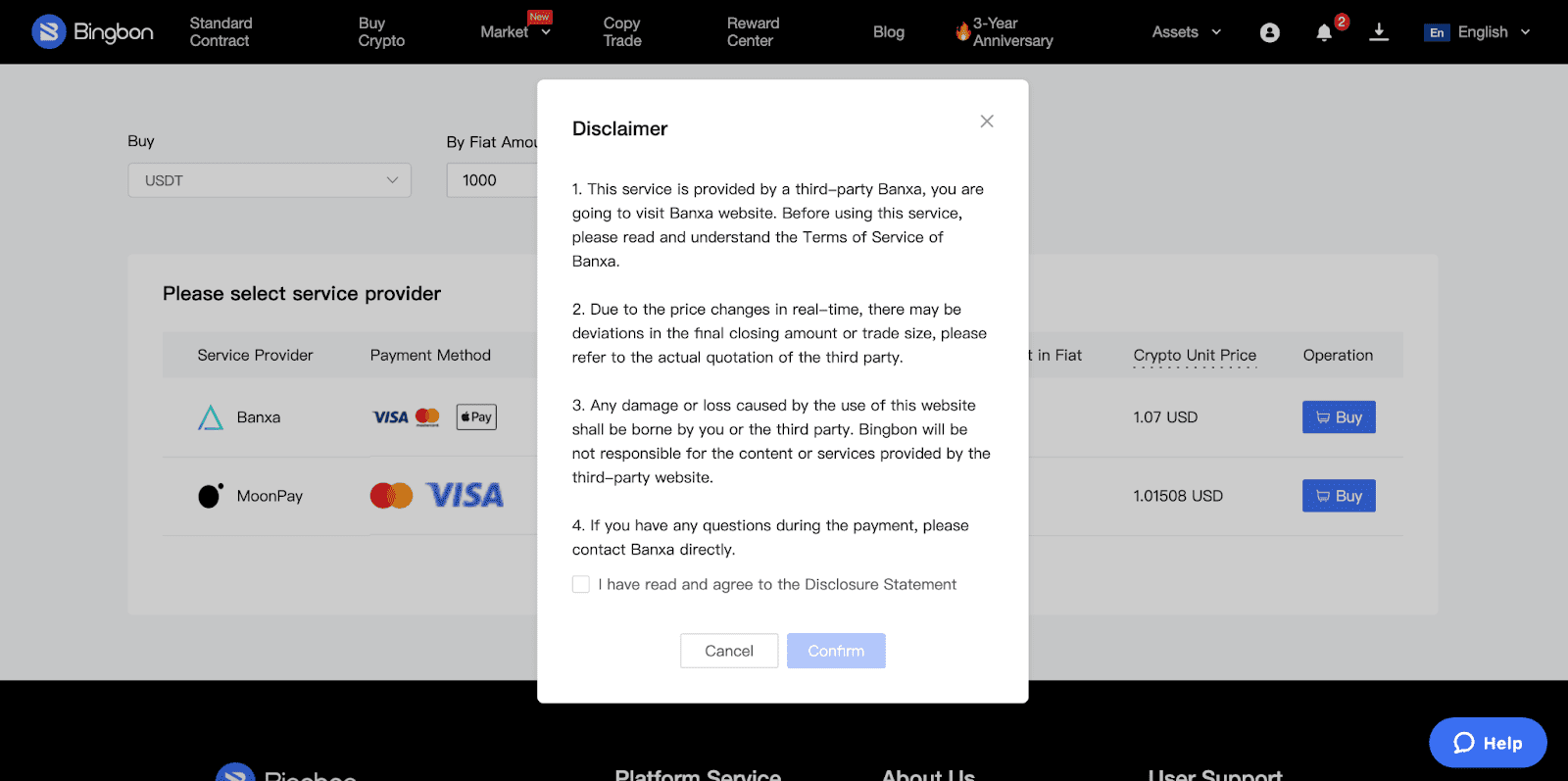 5) Once you have clicked, confirm, the platform will redirect you to the third-party service provider, prompting registration and KYC verification to finalize the purchase.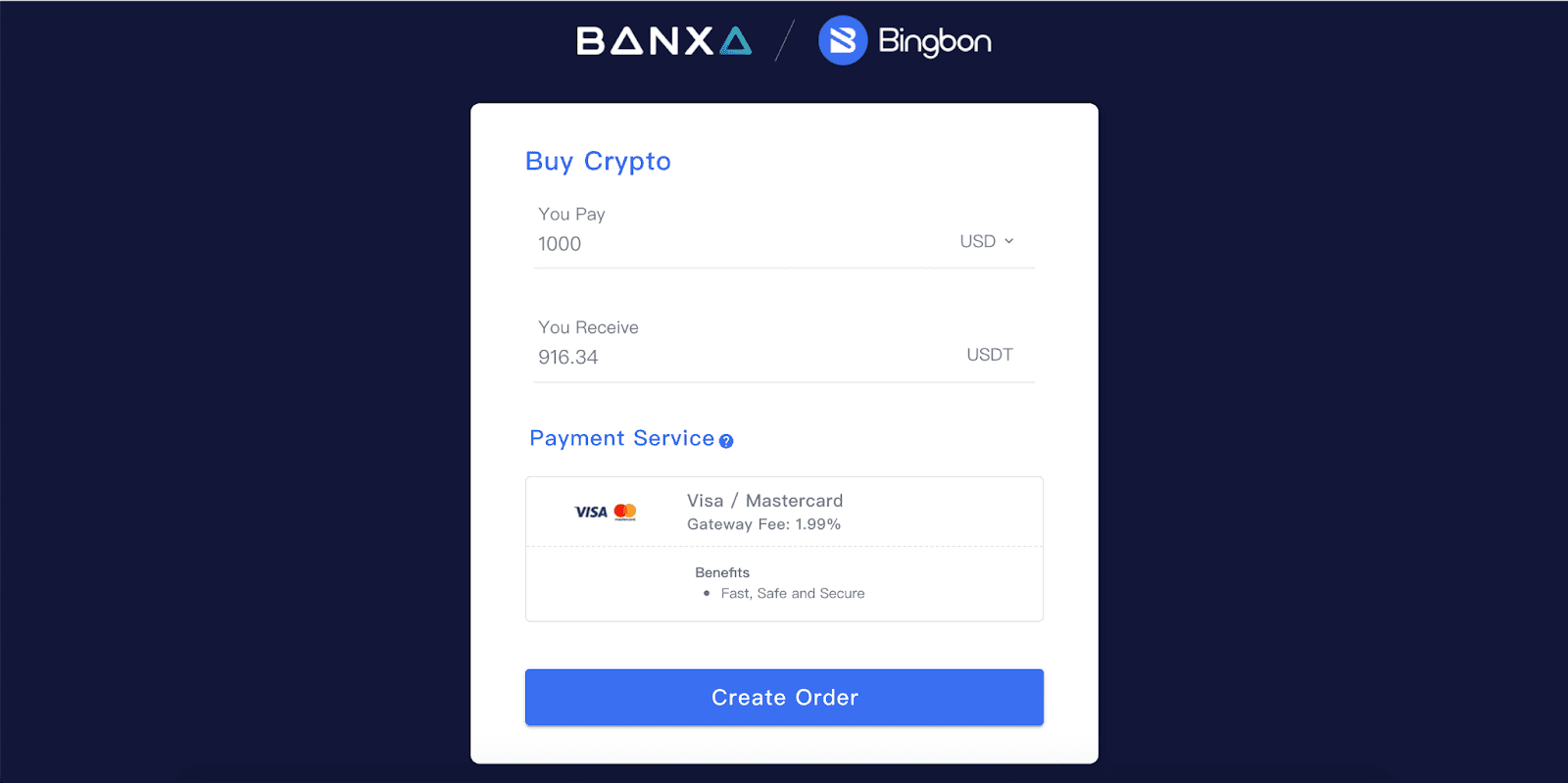 Bingbon's Mobile Application 
Bingbon users can also leverage the exchange's mobile application to initiate a crypto purchase. 
1) Click the 'buy crypto' function on the Bingbon app Home page.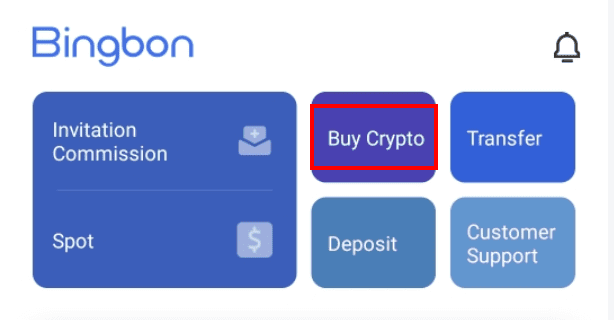 2) Select the crypto asset that you want to purchase.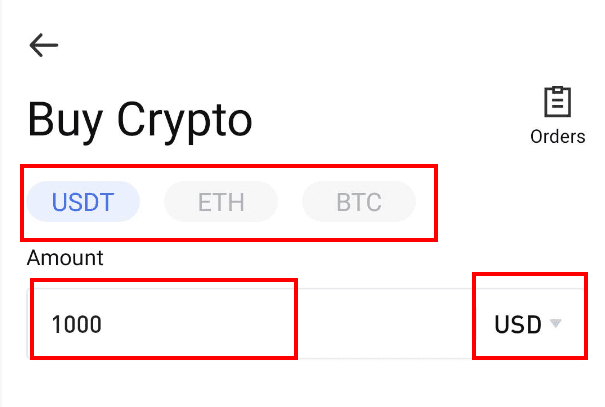 3) Choose the third-party service provider as per the details and proceed to click 'buy.'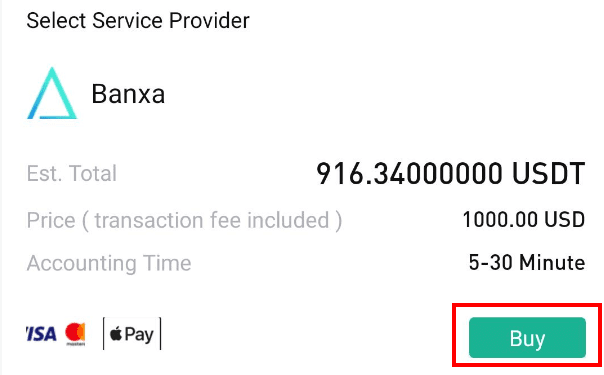 4) Sign the pop-up disclaimer to confirm the crypto purchase. 
5) Upon clicking 'confirm', Bingbon will redirect you to the third-party service provider, where you will be prompted to perform registration and KYC verification to complete the transaction.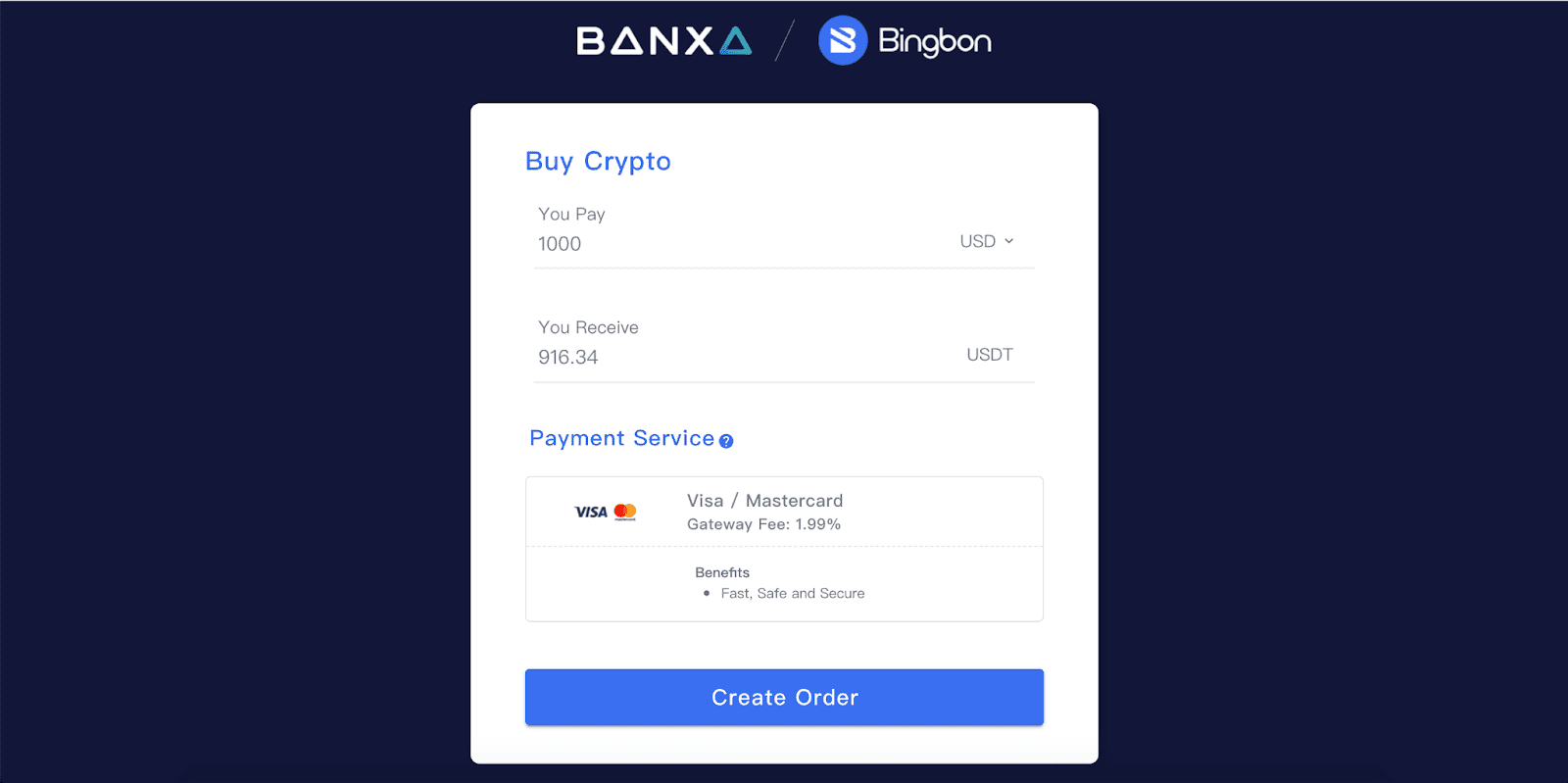 Summary  
The crypto market can be a bit complicated for new traders, especially with its volatile nature. Social crypto trading reduces the learning curve of new market entrants, enabling them to start earning before establishing a profitable trading style and niche. 
Bingbon is one of the few platforms where crypto traders can now use this form of investing to complement their research or copy profitable traders. Meanwhile, the ecosystem also provides profitable traders with an opportunity to earn 8% of the net proceeds from successfully copied trades.