Follow these suggestions to improve your search engine optimization (SEO) and watch your website rise the ranks to the top of search-engine results.
Publish Relevant, Authoritative Content
Quality, authoritative content is the most important factor in how well you rank in search engines, and you can't get around having great content. This is especially true when doing SEO marketing. Quality content made for your target audience will bring more people to your site, which will boost your site's authority and relevance. Improve your web writing skills and make it seem like you know a lot about the subject you are writing about.
Keywords
Find and focus on a specific keyword phrase for each page of high-quality content on your site. Think about how your reader might use search terms like "online masters in engineering management" to find that page.
What does biomedical engineering mean?

Resources for education under Title IX

Taking pictures of the northern lights

how to get a scholarship?

When is the deadline for the FAFSA?

How are engineering and engineering technology different?
Multiple Keyword Phrases
It is hard for a page to get high rankings in search engines for more than one keyword phrase, unless those phrases are very similar. A single page might rank for both "biomedical engineering jobs" and "biomedical engineering careers." Ranking for "student affairs" and "dean of students" or "gender discrimination" and "violence reporting procedures" on a single page is unlikely.
If you want your website to rank well for more than one keyword phrase, you will need to make a separate page for each keyword phrase.
Placing Keywords
Once you've chosen a keyword phrase for a page, think about the following:
Can I use part or all of the keyword phrase in the page's URL?

Can I use the keyword phrase in whole or in part in the page title?

Can I use the keyword phrase in the headings and subheadings of a page?
If you answer "yes" to these questions, your search engine rank will go up. Be natural and easy for people to use, though. For example, you don't want the word "engineering" to be in the URL more than three times, nor do you want the phrase "Northern Lights" to be in the page title and every heading. Readability and usability are still more important than SEO.
Content
The most important thing for search engine rankings is the page's content, not its URL, title, or headings. Repeat your keyword phrase several times on the page, once or twice in the first and last paragraphs and between two and four more times in the rest of the content. Act like a leader. Link in a smart way to relevant sources and more information, both on your organization's main website and on other useful websites.
Don't forget to put these key phrases in bold, italics, heading tags (especially an H1), and other emphasis tags, but don't do it too much. You still want your writing to sound and look natural. Never let SEO get in the way of good writing. The best pages are written for the people who will be using them, not for search engines. Learn more about SEO marketing to help you come up with new ideas for content.
Update Your Content Regularly
You've probably noticed that we care a lot about what we put online. So do search engines. People think that a site's usefulness can be judged in part by how often it adds new content, so be sure to keep it fresh. Check your content on a regular basis, like once a semester, and make changes as needed.
Blogging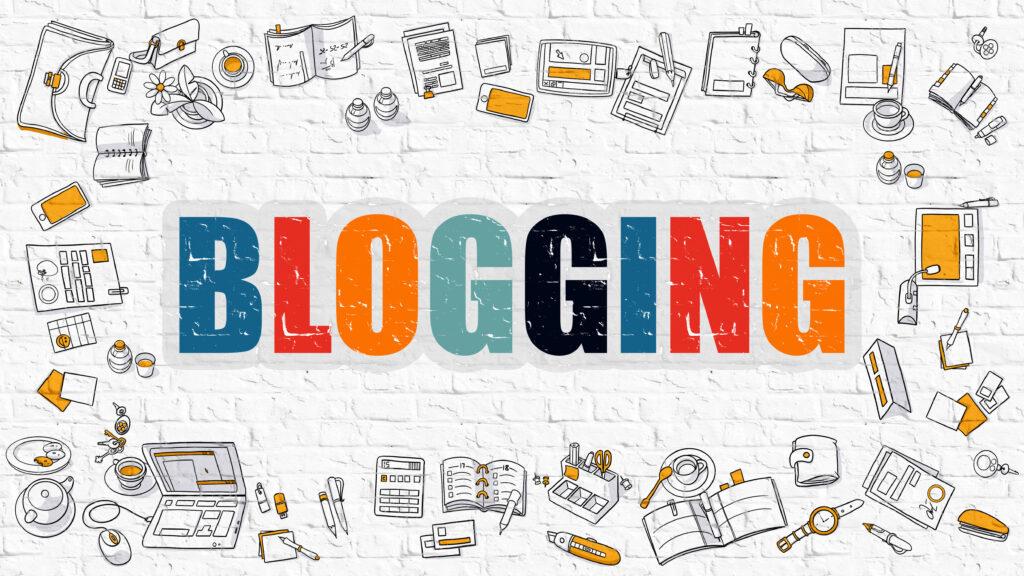 Adding more keyword-rich content to your departmental news blog is another way to improve your search engine rankings. Even shorter updates about the topics you want to talk about can be blog posts. Link your related CMS pages and blog posts when it helps the reader understand the topic better or learn more about it.
Metadata
When you make your website, there is a space between the head> tags on each page where you can put metadata, or information about the page's content. If you have a CMS site that was made by the UMC web team, this information has already been filled in for you. But you should review and change your metadata as your site changes over time.
Title Metadata
Title metadata is what makes the page titles show up at the top of a browser window and as the headline in search engine results. It's the most important piece of information about your page.
The web team has made a system that automatically makes the meta title for each page based on the page title for those who have a CMS website. This makes it even more important to use page titles that are well-thought-out and full of keyword phrases.
Description Metadata
Description metadata is the textual description that a browser might use to find your page in a search result. Think of it as the window display for your site. It should be a short, interesting description of what's inside to get people to come in. Most of the time, a good meta description will have two full sentences. Search engines might not always use your meta description, but it is important to give them the chance to.
Keyword Metadata
Keyword metadata is rarely, if ever, used to figure out where a website ranks on a search engine. But you should already know what your keyword phrases are, so adding them to your keyword metadata won't hurt. You should use a wide range of phrases. As a general rule, try to keep it to 3–7 sentences, with 1–4 words in each sentence. A good example would be "computer science degree."
Have a link-worthy site
Most likely, other websites will link to your page if it has a lot of content, is authoritative, and helps visitors learn more about what they are interested in. This will help your search engine optimization.
By putting relevant links in the text, you can improve your authority and credibility. Instead of "click here" links, you could write out the name of the place. "Click here" has no value to search engines beyond the URL it links to, but "Connecticut SEO company" is full of keywords and will improve your search engine rankings as well as the ranking of the page you are linking to. Always use descriptive links by linking keywords. This not only improves your SEO, but it also helps your readers, especially those who are disabled or who use screen readers.
Use alt tags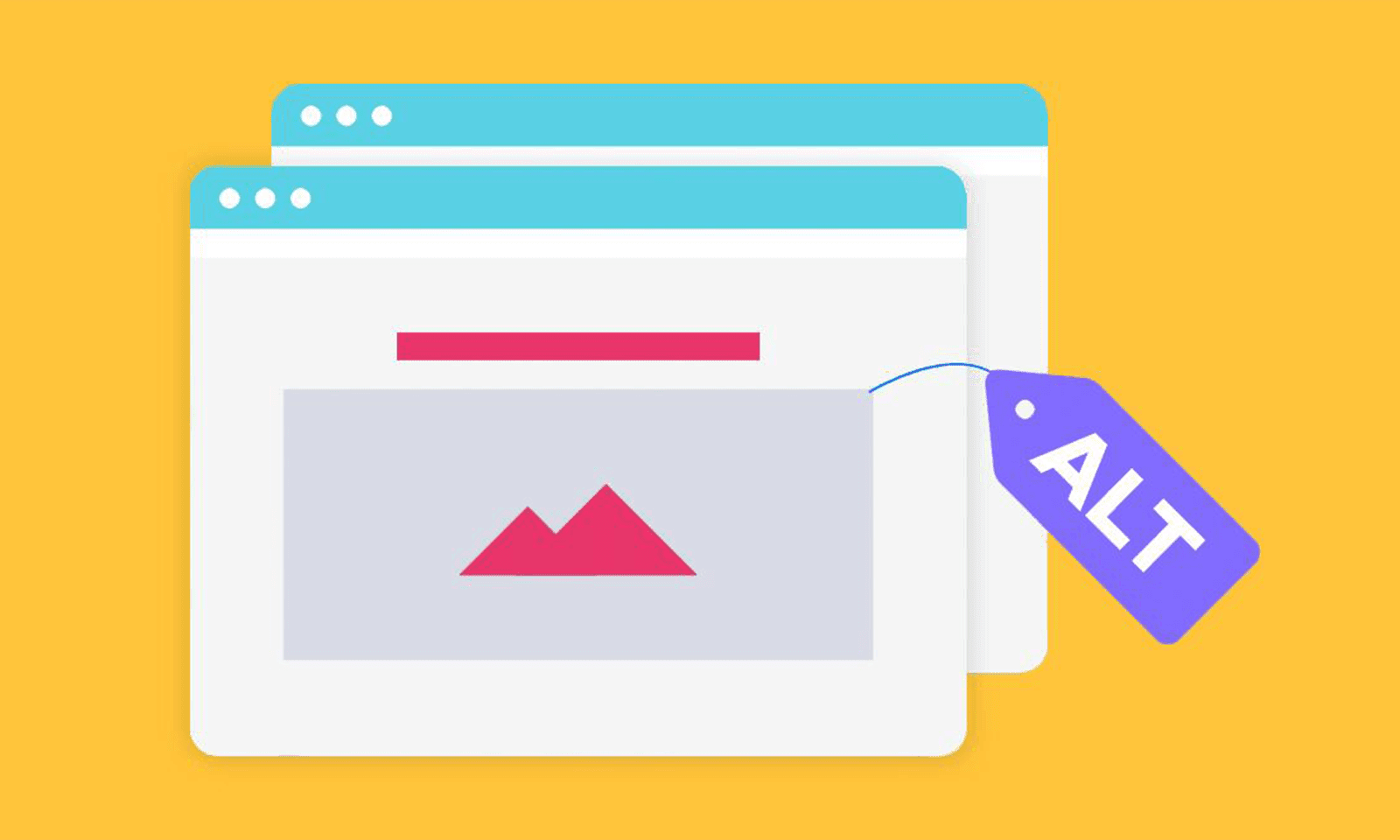 When HTML can't show the original item, it shows the alt text. Google can figure out what an image is and what the page is about by looking at the alt text.

This text is also important for the user experience and making sure that even if some parts don't load, the user still gets the gist of what you want them to see.

Make sure that all of your images have alt text in case people can't load your site and to help Google understand what your site is about.

Target low-competition keywords
Some words are searched for more often than others. To reach the most people, you should aim for terms that have low competition and a high number of searches.
With tools like Keywords Everywhere, you can see how many people are using a certain term and how much it costs.
Look for related words that Google can use to figure out what your site is about. These terms that have low competition will help you rank higher and reach more people.
Make your website mobile-friendly
For mobile marketing to work, the design needs to be flexible. In fact, 37% of users are more likely to buy from a site that is mobile-friendly.If your site doesn't work on the user's device, they are more likely to leave and look for another business.
Putting money into mobile-responsive design can help you keep people on your site and get them to buy something. As more people stay on your website and keep coming back, Google will notice and move you up in the SERPs.
Plus, Google likes websites that work well on phones, so it's a win-win situation.
Develop your local SEO strategy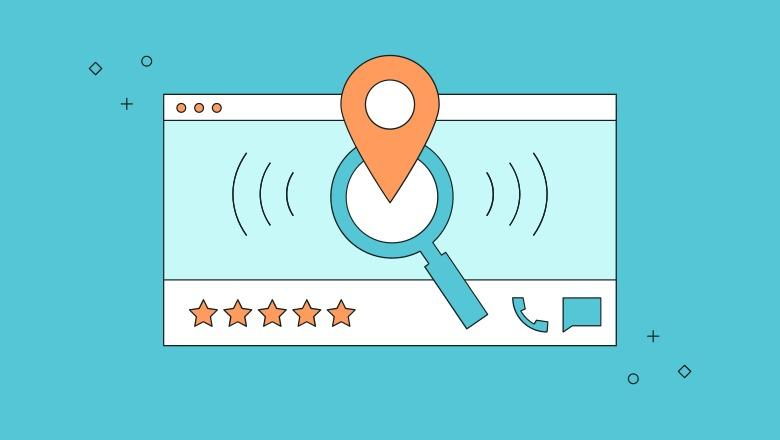 Do you only help people in one area? Do you have different places in different places that offer different services? Then you need to make your site better for local searches.
We know that Google wants to give people the best results for their searches. Users won't want a business that is too far away if they are looking for a place near them. This is how the results for local pages will look.
Change your Google Business Profile to make it clear where you serve. This step is very important if you want customers to know everything they need to know about your business, like where it is, when it is open, what services and products it offers, and how to contact you.
Optimize content for featured snippets
Most of the time, featured snippets show up at the top of search engines when people are looking for answers to questions:
By making sure that your page is optimized for featured snippets, users will be able to find information quickly and be more likely to click on your page. This step also tells Google that your site is the most useful and informative for users, which raises your overall position in the SERPs.
To get featured snippets, you should: Ask questions as an H2 and answer them right away; Use lists for steps and processes to make it easy for Google to pull the information; Give answers that are short and to the point.
Improve UX
Search engines prioritize providing you with relevant and useful results, and they reward websites that provide a positive UX with higher page rankings. The phrase "user experience" can relate to a variety of factors, including the product's usability, functionality, aesthetics, and more.
You should focus on the site's aesthetics and functionality if you want visitors to enjoy their stay there. People spend more time on a page if they enjoy using it. Your page will be seen more "relevant" to search results. As visitors to your site spend more time there, they will become more familiar with your company, offerings, and customer service.
Maintaining good search engine results necessitates a commitment to excellent site design and user experience.
Find and fix broken links
Your site's credibility and search engine rankings can take a hit if you have a broken link. Redirect loop links have been disabled.
Visit a page that no longer exists. Make a mistake or encounter an issue that prevents them from functioning.
Get rid of dead links by using Google's Search Console. go to "Crawl" > "Crawl Errors" > "Not Found." All of the broken links on your site may be located and fixed in one convenient location.
Fill content gaps
When people are unable to locate specific pieces of information, we say that there is a content gap. A content gap occurs when people have inquiries but do not receive satisfactory responses.
If you want to improve your search engine rankings, you need to fill in the blanks. Thus, you may ensure that your material is prioritized and read by readers.
By analyzing competitor keywords, identifying issues that aren't addressed by the existing results, and determining what other content is lacking, you can locate content gaps.
It's possible that some of your pages lack material, so it's a good idea to check them all out.
Monitor SEO performance through Google Analytics
You can't take use of SEO to its full potential if you don't know how it operates. This is when Google Analytics 4 comes in handy.

GA4 is a free Google tool that will regularly update you on your SEO efforts and offer you reports on them.Reports can be customized to include the data you find most useful. Once you know which channels are more successful, you may adjust your strategy accordingly.
These are only a few of the many methods for improving your search engine ranking. If you want to learn more check out these quality resources:
The Ultimate Guide to SEO in 2023
5 Proven Ways to Increase Your Google Rankings