Are you looking for a way to improve the productivity of your employees while also increasing the retention rate of your company? If so, then you need to put together a solid performance management plan. It can be difficult to figure out how to put together such a plan if you have never done this before, but there are a few tips you can follow to get the most out of this process. What do you need to know to put this plan in the best possible position to be successful?
1) Audit the Current Procedures You Have in Place
First, you need to conduct an audit of the current procedures you have in place. There is a good chance that you already have some sort of feedback process, and it might act as a good skeleton for the performance management process you want to develop. You should talk to your employees to get their opinion on what is working and what is not. They might give you a few ideas that you can use to figure out exactly how you want to roll out the plan. Then, take all the information and talk with your managers to get their take on how such a plan might impact their departments. This will help you anticipate issues that might develop once you get the performance management process going.
2) Create an Objective Scale
Now, it is time to create an objective scale you can use to evaluate how everything is going. Even though you might want to do this using a gut feel or subjective feedback, this is not enough by itself. It will also frustrate your employees because they will never truly know how they are being evaluated. Instead, think about a few objective metrics you can use to firmly evaluate employee performance. For example, you might want to judge performance based on the number of deadlines they hit. Or, you might want to use a numerical rating scale that your managers put together. Regardless, make sure it is objective.
3) Brief Your Employees
After this, you will want to take some time to brief your employees on the plan you have put together. Let them know why you feel it is necessary to put such a plan together and the process you used to create it. Remind your employees of the benefits this type of process will bring to your employees and the company. Explain to your employees how you will roll out the process and the guardrails put in place to make sure they are on track. Try to give your employees an opportunity to ask questions as well.
4) Start the Training Process
Then, you will need to put you employees through a training process. You need to value the time of your employees, so try not to drown them in administrative work that will not be relevant to their jobs. Focus the training program on the tools your employees will use to keep in touch with their managers and how they will communicate with one another. If there is a central program your employees will use to access their files, be sure to show them how to use it and how it will improve their efficiency. If there are any automation tools they can use to boost their efficiency, make sure to include them in the training process.
5) Conduct the First Round of Interviews
Finally, roll out the performance management process and see how it goes. Shortly after your employees have gotten a chance to experience the program, schedule your first round of interviews. Remember that an important part of your performance management process is feedback. The best way to give feedback is through an interview. As you talk to your employees, do not forget to give them a chance to provide you with feedback as well. Giving them an opportunity to give you suggestions will only help you improve the program in the future. Show your employees that feedback goes both ways. This will give them a voice in the process as well.
Establish a Strong Performance Management Process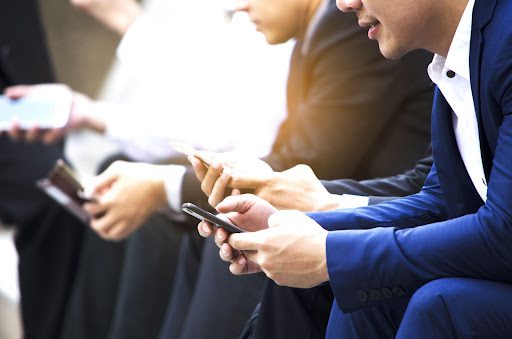 These are just a few of the most important tips you need to keep in mind if you are putting a performance management process into place. While there are going to be some challenges along the way, it is worth it to establish a strong performance management process in your workplace. This is a process that you can use to increase the productivity of your employees while also increasing your retention rate by explaining to your employees exactly how they fit in with the rest of the company. If you are having a hard time figuring out how to institute such a plan, consider reaching out to an expert who can help you.