The global market is seeing a sea of red in the past few days. In the U.S., software companies, electric-vehicle companies and cryptocurrencies took the biggest hit, with Tesla and Bitcoin slid over 10% and 20% once.  China's stock market opens low for three consecutive days after the Spring Festival holiday, reversing its gain before the week of the festival. Fears for inflation and overvaluation are major reasons behind the decline. 
Despite Bitcoin dropping over 10000 points, institutional investors see this as an opportunity to buy more Bitcoin. Square announced that it purchased about 3,318 Bitcoins at an average price of $51,236. Now the company owns about 8,000 Bitcoins. MicroStrategy also announces that it plans to purchase $1 billion more BTC by issuing convertible senior notes. 
Federal Reserve Chair Jay Powell commented that the Fed will continue its policy of keeping interest rates ultra-low. Many investors still wary of the near-term outlook of the economy post the pandemic. But Powell's speech and the possibility of a $1.9 trillion stimulus package offer hope for the recovery of Bitcoin. 
Hedge loss and earn profits with futures trading
In futures trading, traders can short or long cryptos and increase their exposure by using leverage. Every fluctuation is an opportunity to generate profit. It's perfectly normal for traders to achieve 100% ROI or more. 
Let's see how: 
Step 1: the current price of BTC is $31,000. If you believe the price is going to drop, you can open a short position with 0.01 BTC. Now, 0.01 BTC may not seem much, but with 100x leverage, you can open a contract worth 1 BTC. 
Step 2: When the price of BTC drops to $30,000, you close the position.
Profit: ($31,000-$30,000)*1 BTC/$30,000=0.033 BTC. 
Registered in Saint Vincent and the Grenadines, Bexplus is a leading crypto derivatives trading platform offering 100x leverage futures trading on a variety of trading pairs – BTC, ETH, LTC, EOS, XRP and etc. No spread, no KYC requirements, no deposit fee, Bexplus is trusted by clients worldwide, including the USA, Japan, Iran, and Sudan. 
Demo Account with 10 BTC
What better way to improve your skills than practicing in the simulator. There are 10 replenishable BTC in the demo account for traders to practice as much as they like, without taking any risks. You can also learn to analyze the market and use the tool-kit with the demo account.
Top Ranking Mobile Apps to Help you Trade Smartly
Bexplus mobile app ranks in the Top 5 of keyword search results related to bitcoin trading in 56 countries in App Annie. This full-featured app provides you with the same experience when using a computer, only far more convenient. Bexplus mobile app has a 24/7 market notification to keep you updated with any huge market movement.  All data and assets can be accessed through all kinds of devices including Windows, Macbook, Android phones, iPhones, and tablets. 
24/7 Withdrawal and 24/7 Customer Support
You can submit a withdrawal request anytime you want. You can have your deposits back in as fast as 1 hour during work hours. If you encounter any problems when using Bexplus, you can contact customer support via different channels, such as e-mail and live chat. Meanwhile, if you want to improve your trading skills, Bexplus analysts are always ready to help. 
100% Bonus to Help You Maximize Profit
Double deposits, double profits. Users can get a 100% deposit bonus for every deposit on Bexplus. If you deposit 1 BTC, 2 BTC will be credited to your account, and the profits gained with the bonus are withdrawable. Every user can join the promotion and get up to 10 BTC bonuses.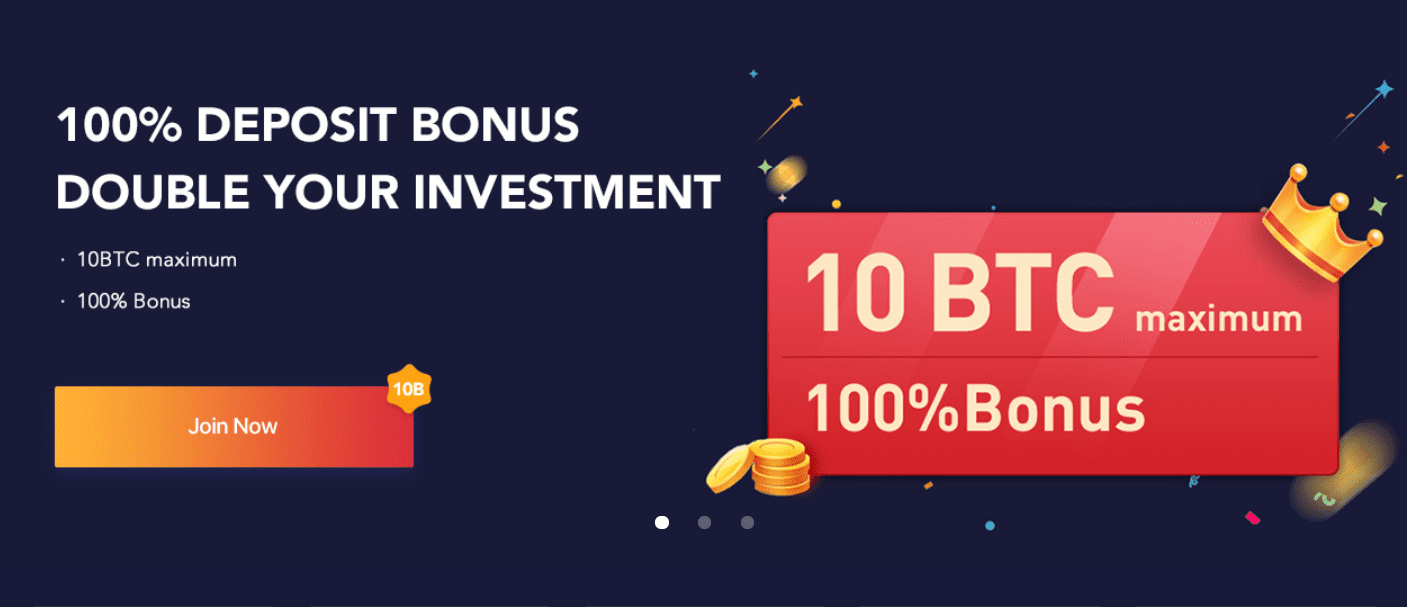 Follow Bexplus on:
Website: https://www.bexplus.com/
Telegram: https://t.me/bexplusexchange
Apple App Store: https://itunes.apple.com/app/id1442189260?mt=8
Google Play: https://play.google.com/store/apps/details?id=com.lingxi.bexplus