If you're looking for the best gaming PC in the UK, you've come to the right place. I'll be sharing my top tips and recommendations on how to get the most out of your gaming PC setup. Thanks for reading!
There are many ways to get a great gaming pc bundle in the UK. You can buy pre-built from a store, online, or even build one yourself. Here are some tips on how to get the best gaming PC for your needs.
#1. Decide what kind of games you want to play
Games are becoming increasingly demanding, so you'll need to ensure your PC can handle the games you want to play. If you only want to play older games, you won't need as powerful of a machine as someone who wants to play the latest and high-end games.
#2. Set a budget for yourself
Gaming PCs can be very expensive, so it's important to set a budget before you start shopping. Once you know how much you're willing to spend, you can narrow down your options and find the best machine for your needs.There are different gaming pc bundles available for different budgets from £1,000 to  £3,500 and even more in the UK. Make sure to look for one that suits your budget. 
#3. Research the different parts of a gaming PC
If you're unfamiliar with computers, doing some research on the different gaming PC parts will be very helpful. That way, when you're looking at different machines, you'll know what kind of specs to look for and which ones are more important for gaming.
#4. Consider buying used
A used gaming PC can be a great way to save money while still getting a powerful machine. Just be sure to do your research and only buy from reputable sellers. However, make sure the graphic card is not used in mining and SSD health is not significantly degraded. 
#5. Think about your other needs 
A gaming PC is only one part of getting set up for gaming. You'll also need a good monitor, keyboard, mouse, and speakers or headphones at a minimum. If you have other needs like streaming or virtual reality, you'll need additional hardware as well. Keep all of this in mind when setting your budget and shopping for your new machine. 
#6: Brand
There are many different brands of gaming PCs available, so it is important to do some research and find one that is reputable and has a good track record. Some of the more popular brands include Alienware, Razer, Maingear, Digital Storm, Origin PC, and iBuyPower.
The different types of gaming PCs available in the UK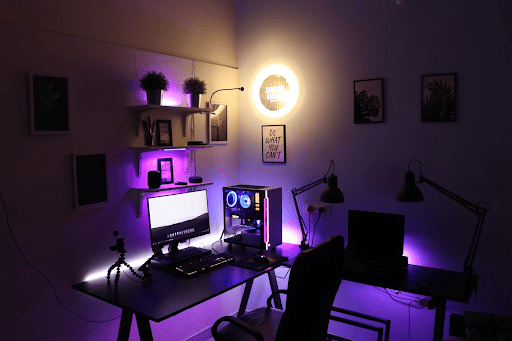 There are several different types of gaming PCs available in the UK, each with its own set of benefits and drawbacks. Below, we've outlined some of the most popular options to help you make the best decision for your needs.
#1. Custom-built gaming PCs
Custom-built gaming PCs are exactly what they sound like – computers that have been specifically designed and built for gaming. This means that they typically offer better performance than pre-built models, as well as a greater degree of flexibility when it comes to upgrading components. 
However, custom-built gaming PCs can be quite expensive and often require a fair amount of technical knowledge to assemble and maintain. In some cases you can also request customisation while buying a gaming pc bundle. 
#2. Pre-built gaming PCs
Pre-built gaming PCs are an excellent option for gamers who want a high-performance system without the hassle and expense of building their own. These computers come from well-known brands like Alienware and Razer, and they're typically very easy to set up and use. 
However, pre-built gaming PCs can be quite expensive, and they're often not as upgradeable as custom-built models. You can find a variety of  gaming pc bundles online and get it delivered to your doorstep without any hassle. For a newbie it's recommended to go for a pre-built gaming pc bundle rather than doing custom build themselves. 
#3. Gaming laptops
Gaming laptops offer all the same benefits as traditional gaming PCs, but with the added advantage of portability. This makes them ideal for gamers who travel frequently or who want to be able to take their games with them wherever they go. 
However, gaming laptops can be quite expensive, and their performance often isn't as good as that of a dedicated gaming PC.
#4. Budget gaming PCs
If you're looking for a more affordable option, several budget gaming PCs are available on the market. These computers typically trade some performance for the price, but they're still capable of running most modern games at reasonable speeds. 
Budget gaming PCs are also generally much easier to set up than custom-built models, making them a good choice for gamers who don't want to deal with the hassle of building their own system. For instance, in the UK you can easily buy a gaming pc bundle for £1,000 VAT included. 
How to get the most out of your gaming PC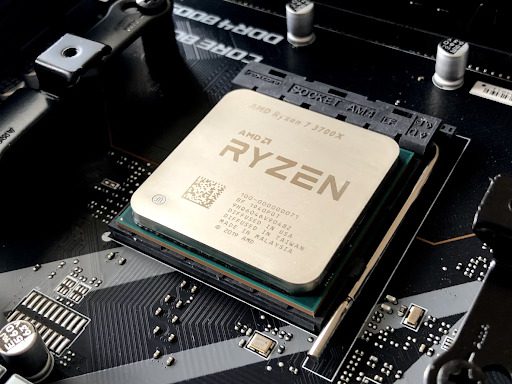 Your gaming PC needs to provide you with the perfect blend of power and portability. You can do a few things to make sure you get the most out of your machine. 
Invest in a good-quality graphics card. This will allow you to enjoy the latest games at their full potential.

Choose a processor that can handle the demands of modern games. A quad-core Intel Core i7 or AMD Ryzen 7 will give you the power you need.

Make sure you have enough RAM. 8GB is the minimum you should consider, but 16GB will give you even better performance.

Get a Solid State Drive (SSD). This will improve load times for games and apps, making your overall experience smoother.

Consider adding a dedicated sound card for an immersive audio experience.

The best games to play on your gaming PC
There are a variety of excellent games that will work great on your gaming PC. Some of our favourites include "League of Legends," "DOTA 2," "Overwatch," "CS: GO," and more. You can find a comprehensive list of games that will work well on your gaming PC here.
The different features to look for in a gaming PC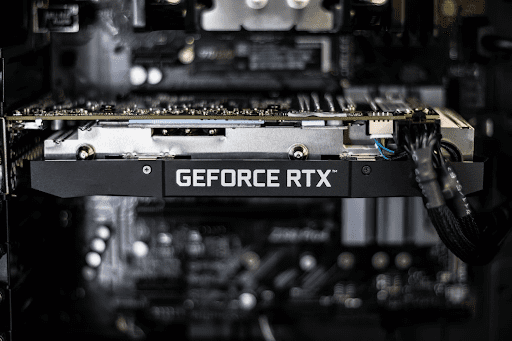 The basic specifications you need to look for in a gaming PC are a 3.0GHz processor, 8GB of memory and an NVIDIA GTX660 or AMD Radeon HD 7950 graphics card. If you want to be able to play the latest games on the highest settings, you'll need a PC with even better specifications.
When it comes to choosing a gaming PC, you'll need to decide which processor, graphics card and motherboard you want. You'll also need to decide how much memory you need and what sort of storage you want. If you're not sure which components are right for you, our guide to building a gaming PC will help you make the right choices. Once you've chosen your components, you'll need to put them all together.