If you're looking for a way to get an e-signature without having to pay for a service, you're in luck. In this blog post, we will discuss the top free e-signature software solutions and apps. We'll also provide a brief overview of each one so that you can decide which one is right for you.
What Is An E-Signature – Why Do You Need One?
An electronic signature, also known as an E-signature, is a digital version of a handwritten signature. It is used to authenticate the identity of the person signing a document and to indicate their agreement with its contents. There are numerous benefits to using e-signatures. They are more convenient than traditional signatures. It can be done from anywhere by using free e-signature software.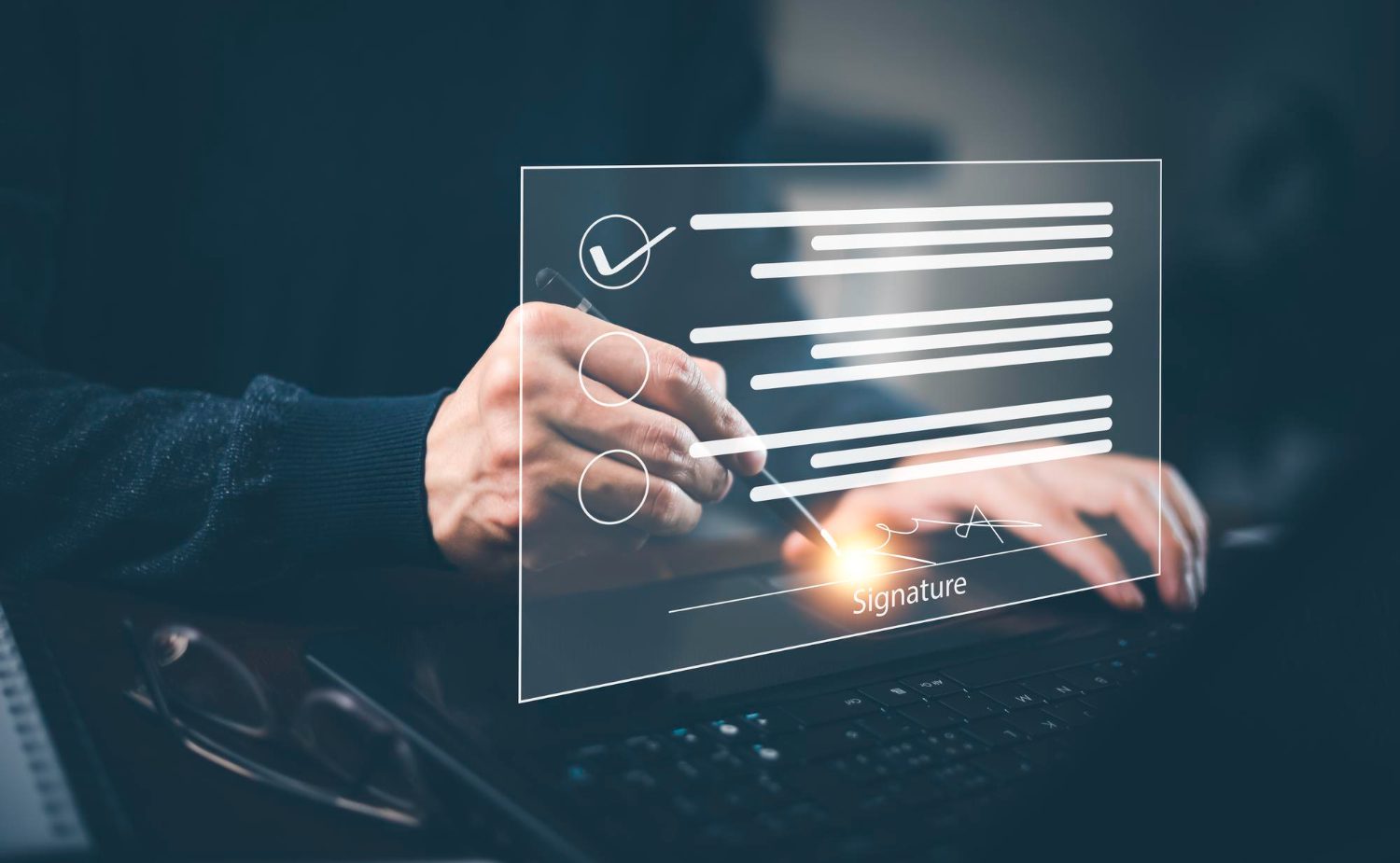 It is more secure because it cannot be forged as handwritten signatures. Another advantage of electronic signatures is that they allow for a much higher level of accuracy than traditional signatures. This is because each person's electronic signature is unique to them and cannot be replicated by someone else.
Top Free Electronic Signature Software Solutions
When you need to get a document signed, there are a few different ways to go about it. You can print it out and have the person sign it with a pen, or you can use e-signature software.
There are quite a few electronic signature software solutions available, and many of them are free. Here are the best free e-signature software solutions and apps.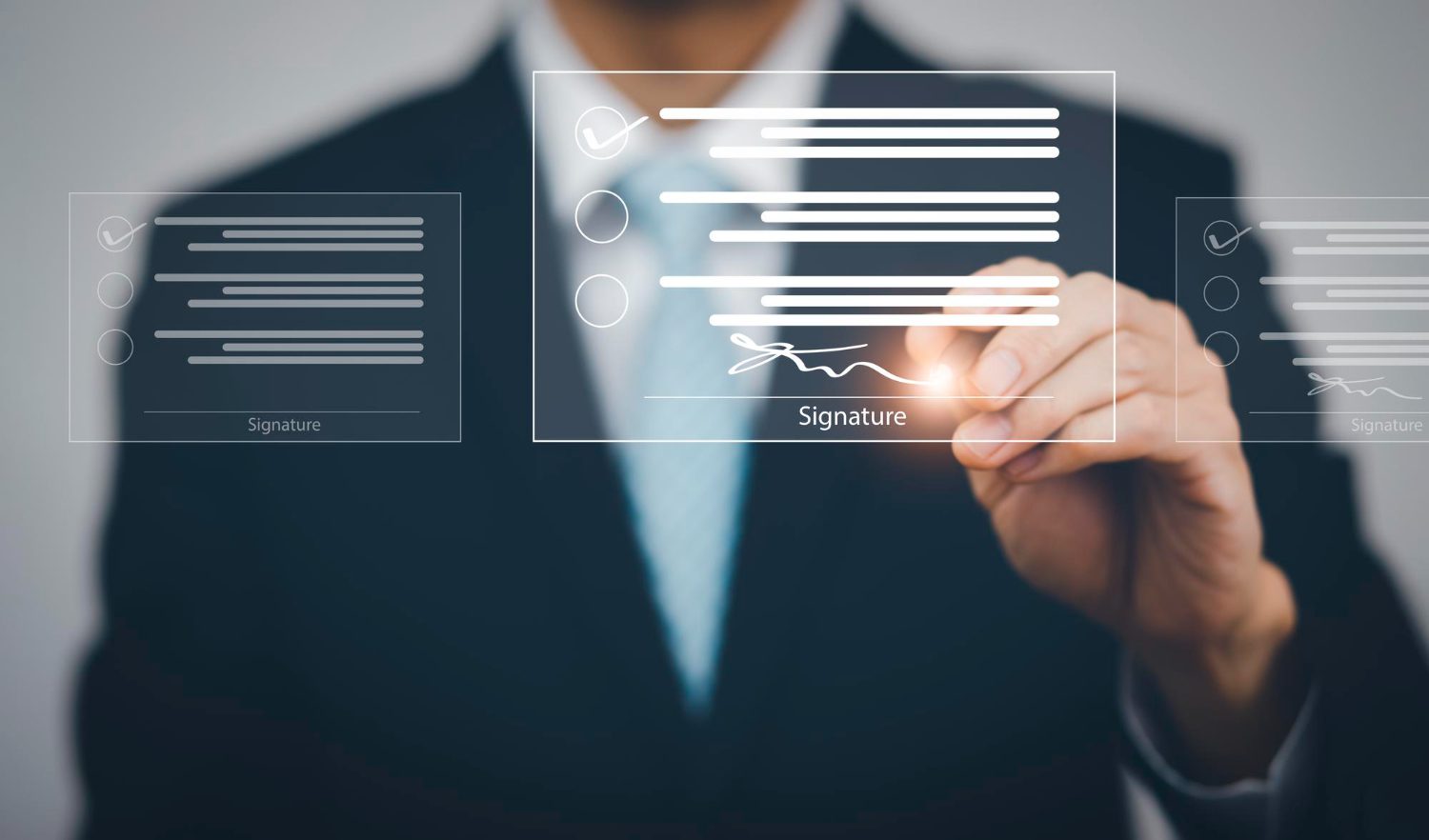 Jotform Sign
When it comes to online forms, Jotform sign is one of the most popular platforms available. This cloud-based application makes creating and sending legally binding digital signatures as easy as a few clicks and taps. In addition to being user-friendly and easy to use, it offers a wide range of features that make it ideal for creating both simple and complex forms. By using real-time audit trails, you can verify if a signature has been received ensuring accuracy and efficiency from start to finish.
In addition, its features such as built-in workflow enhancements, user authentication methods, and support for mobile devices make it the perfect solution for anyone looking to modernize their document signing process. With its contemporary design, advanced security protocols, and streamlined process, Jotform Sign is quickly becoming the go-to choice for digital signatures.
Adobe Sign
It is an excellent free e-signature software that makes processing paperwork fast, easy, and secure. This software helps you create legal e-signatures for documents on any device and in any language. It also streamlines the process for documents ranging from simple agreements to complex contracts.
It offers a safe authentication system that guarantees a chain of trust and provides extra security layers against fraudulent activities. However, it's not best for sole entrepreneurs. Adobe Sign offers a free trial, after which it costs $22.99 per month per user.
Signaturely
It is an easy-to-use and secure online e-signature software that speeds up the document signing process. Signaturely works with any device, anywhere in the world, allowing for simpler and faster contract management. The company provides businesses, organizations, and individuals with a powerful set of tools to easily collect, track and manage digital signatures from people all around the globe.
With bank-level security on all electronic documents and cutting-edge technologies that detect fraud and identity theft, it guarantees you a safe and secure experience. However, the only con is its mobile app is unavailable.
Pandadoc
PandaDoc is a cloud-based solution that offers e-signature capabilities as well as document creation and management features. It is an easy and secure way to digitally sign documents with the most updated regulations. Documents can be sent and signed almost immediately in any format, with the ability to create multiple document types ranging from contracts to invoices quickly and easily.
The software offers a variety of customization options that make it simple to build out surveys, questionnaires, or forms. All are tailored to fit your demands. It ensures compliance standards are met while maintaining data security and privacy.
Docusign
DocuSign is another popular cloud-based solution that allows users to sign documents electronically. It's easy to use and has a wide range of features, including the ability to add fields, set expiration dates, and track document status.
It offers a free plan for individuals and small businesses. After the free plan, you need to upgrade to a pro where you can enjoy unlimited signing and additional security protocols.
Conclusion
At the end of the day, getting an e-signature for free is a matter of finding the right software or app that meets your needs. The five we've listed here are all great options, so take your pick and get started saving time (and money) with electronic signatures.