Let's be straight about it. An iPhone is more than just another mobile device. For many, it is our daily companion, helping communicate through calls and messaging, our connection to our online existence and we pay a significant price tag for it.
To keep up with the digital world, keeping your iPhone updated is an integral and important aspect. However, sometimes, things don't tend to go our way.
Lately, a lot of iPhones are facing update issues. Updating your iPhone is important as it gives you the latest in security and performance. However, there are rising cases of iPhones and iPad being stuck on verifying update.
Why Does this Happen?
While there are a number of reasons that your iPhone gets fixated and verifying update stuck, it all boils down to two.
All updates are coordinated and downloaded from the Apple servers, which can experience extensive loads. This can resultantly mean an incomplete download, either because the connection breaks down or the servers stop responding mid-installation. This can lead to your iPhone (or iPad, for that matter) stuck on verifying update and possibly brick itself.
While the servers may be responding, another possible cause is at the consumer end. An older hardware, any failure with the hardware, or simply the previous version of iOS or any app messing with the latest updates.
The short story is that whatever the reason, if your iPhone is stuck while verifying update, what you have is a very expensive paperweight.
Using FixGo to Get Free from Verifying Update
iToolab FixGo is a software designed specifically to tackle issues for Apple devices if they are stuck on verifying update. If you have any Apple device, be it an iPhone or an IPad stuck on verifying update, you can use our recovery software to make your iPhone working well again.
The FixGo is a complex piece of software that automates the complete iOS system recovery. This means that while the software is powerful, you only have to do a couple simple steps.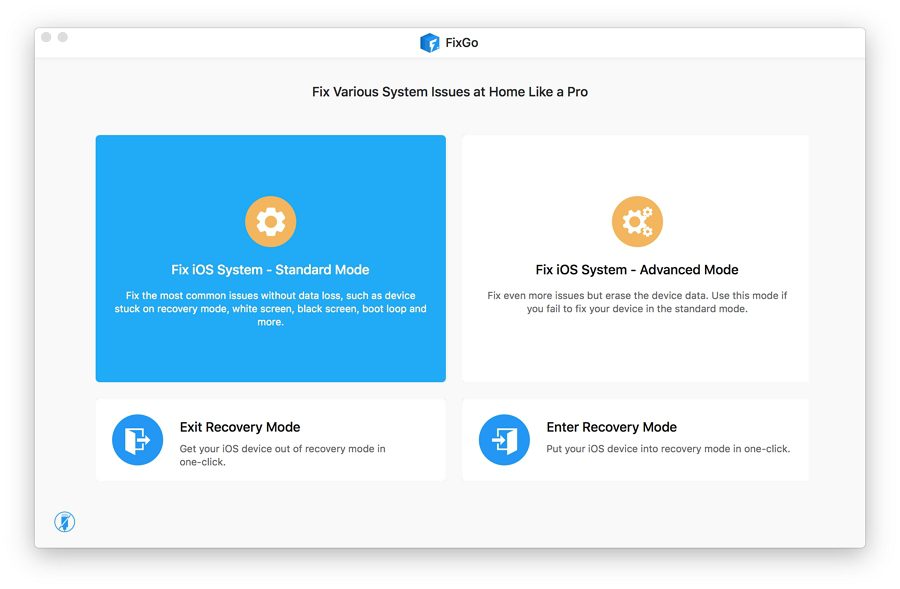 The Preparation
To being fixing your iPhone, you need to ensure a few things. First, make sure your device is properly charged so that the recovery process can go unhindered. Second, download the iToolab FixGo recovery software. Last, but not the least, have your device's lightening cable on hand. 
The iToolab FixGo's standard mode is the best way to recover your Apple device if it your face a verifying update stuck issue. The standard mode keeps your old data and files intact, so the standard mode should be your choice if you want to keep your photos and videos.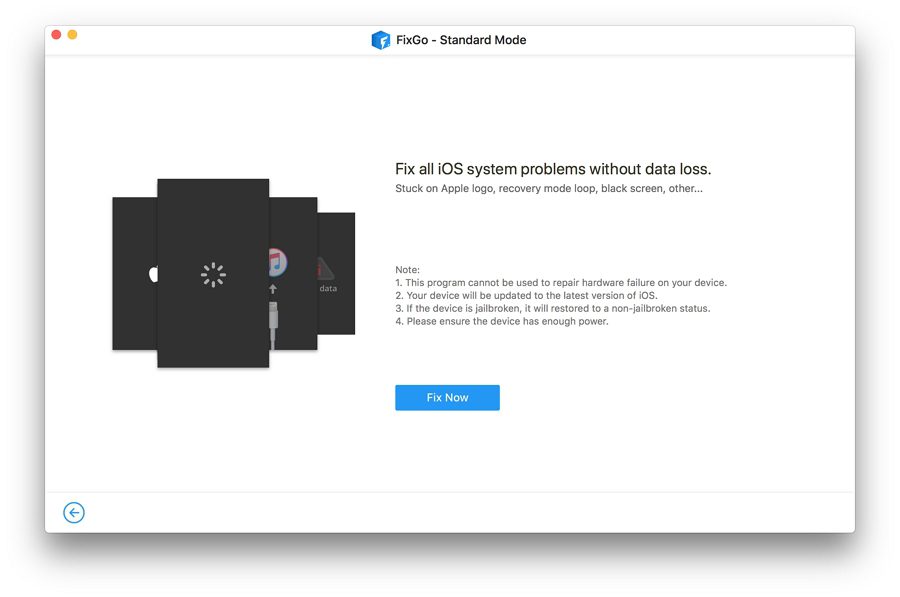 Connecting Your Device
After you have installed FixGo, start the recovery software and connect your faulty device using the lightening cable. Press the Fix Now button for FixGo to start repairing. Normally, your iOS device will be detected automatically. In case it is not, the recovery tool will guide you on how to put your device in recovery mode so it can proceed.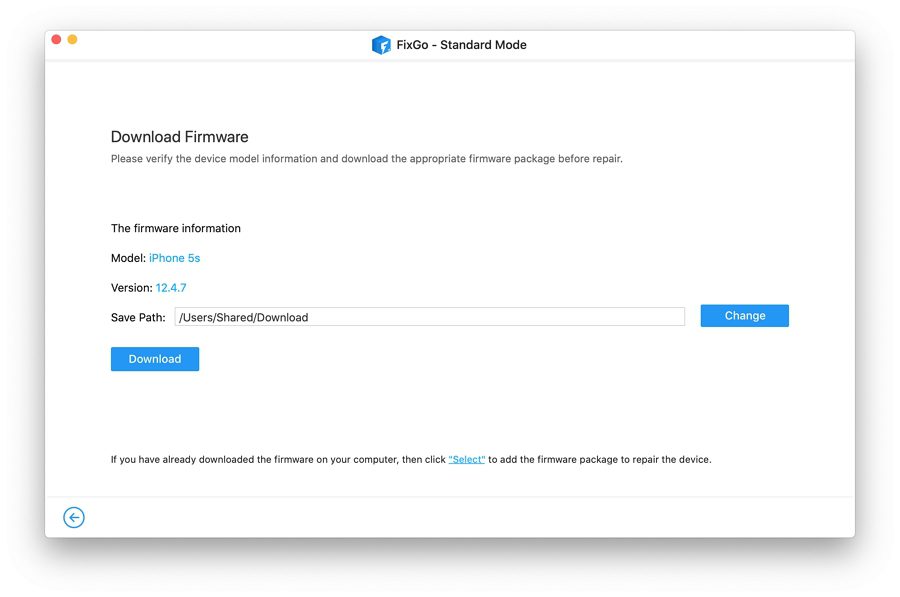 Download the Latest iOS
With your device detected, the device will need to download the latest iOS firmware. Click on "Browse" to find the latest version for your device and press "Download" to begin. If you already have the latest iOS image downloaded on your computer, you can manually select the location to import the firmware. If you are downloading the firmware, be patient as the file can be very large in size. A stable internet connection is necessary so you don't face any issues.
Begin Repairing
Once the latest firmware image is downloaded, you only need to press "Repair Now" and the iToolab FixGo will begin repairing the device.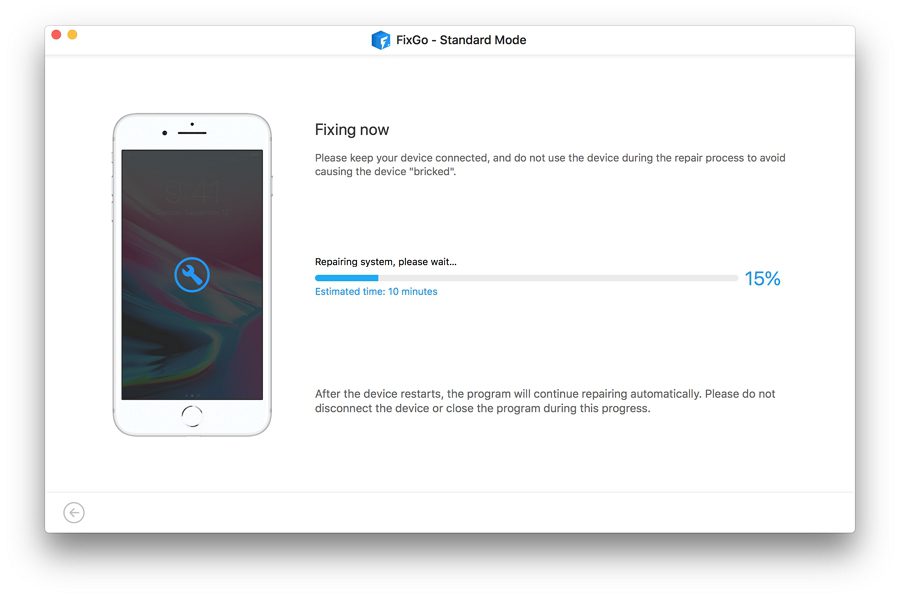 Using Advanced Mode
While the standard mode works for nearly all cases of Apple devices, which are stuck, on verifying updates, sometimes a more thorough and in-depth recovery is needed. The advanced mode works very similar to the standard one in terms of connecting and recognizing your device and uploading the latest firmware. 
However, with the much deeper cleansing and recovery, the advanced mode will wipe all data on your iPhone or iPad. We recommend using the standard recovery method first to preserve your data. Only use the advanced mode if the standard one does not recover successfully.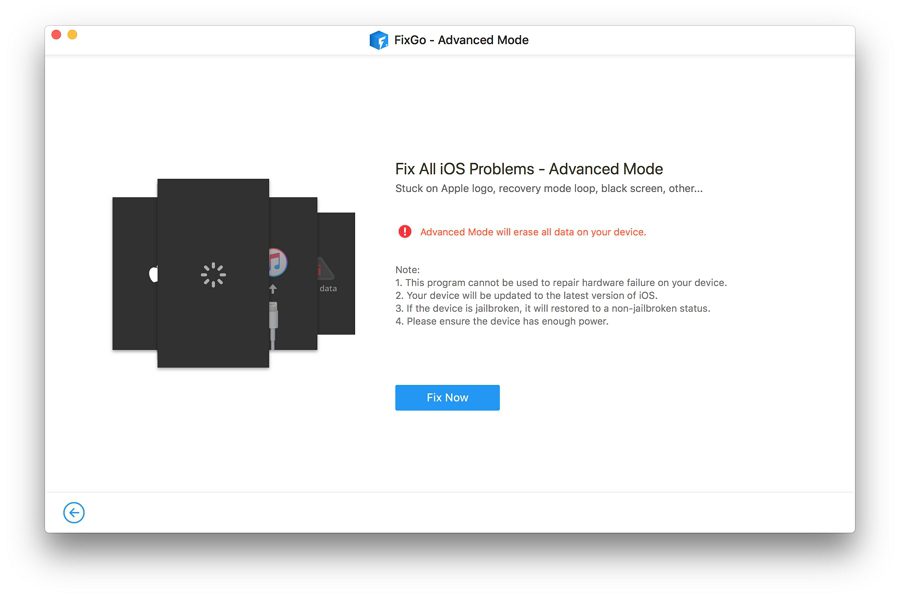 About iToolab
iToolab is a dedicated data recovery solutions provider that has been working in industry for years. The firm was born out of the frustration its CEO and CTO faced when trying to solve common iOS issues.
The firm offers several easy and powerful tools for different issues concerning iOS and other apps and to date. If you have an iPhone stuck on verifying update, the iToolab FixGo is your best bet. The powerful and dedicated recovery software has been specifically designed for recovering Apple devices, even if you have an iPad stuck on verifying update.