While driving your wrangler, a little touch of your favorite music will always be pleasant and stress-free. However, if you mess up your connections with the radio, you might need to reconnect the radio through its four-digit radio code. 
The most convenient way to get the code is to check the user manual, as mentioned in the user manual. The trouble arises when you misplace your owner's manual; although it is an important document to have your catch on, fortunately, you don't have to worry about it in terms of getting a radio code.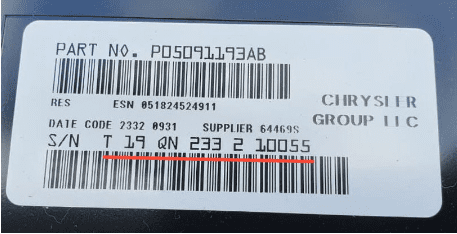 You might still need a few references like the serial number, your VIN, and your radio device number to provide them on the call with either the jeep customer service officer or your local wrangler dealer to get your radio in line.
Another way you can put your hands on the radio's code is to contact its previous owner, only if you have bought a used jeep. If you are lucky enough, he might have jotted it down somewhere; otherwise, you can always visit a car audio station. An expert there would happily serve you.
In most jeeps, you will probably find a white card stick in the glove box with the details of your car radio code. You must copy and paste the code into your current radio device, and ta-dah! You are good to go. If you are out of this option, too, you can easily retrieve it online with the radio serial number.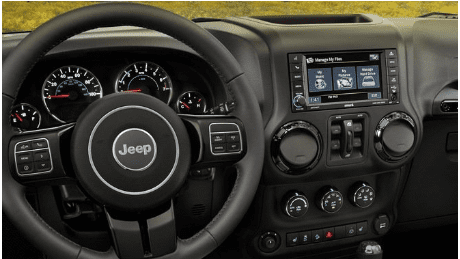 How The Jeep Code Works
The primary purpose of this code is to prevent the catch of thieves on your wangler radio. It is a security system code for your vehicle. It will automatically be disconnected if you switch off your batteries or remove the radio. You need to reconnect it again with the code digit or the serial number. Unfortunately, the code recovery can't be made alone with the VIN; you must have the serial number.
Note: From informative articles and product reviews to a bustling community forum, this website "Offroadlounge" is a great destination for anyone interested in exploring the great outdoors in their Jeep or offroad vehicle.
Jeep's serial Number Hunt
Every jeep usually has an anti-theft identification card containing the serial number and other essential details of the wrangler, which can be found in the glovebox when you acquire your vehicle. Moreover, these serial numbers can also be found on the face of the radio itself. These serial numbers help you to regenerate your radio code. Nonetheless, these often called security codes can also be seen pasted on the top or side of the car stereo box or printed in the metal box.
These codes are usually mixtures of numbers and letters, so you must make sure you put them in the correct figures to access them. But first, let us see how you can input these figures into the system.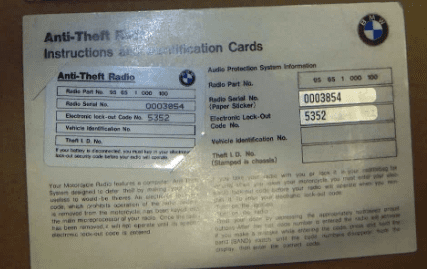 How To Put In Serial Number 
As mentioned above, the serial number consists of letters and numbers; it usually appears to be "T00PM1951F5289." They typically have around 5 to 4 digits with numbers in them. However, this process can be initiated only when the display shows the word CODE. You will see numbers from 1-9 on your radio screen. You have to use those to add the number to your system. There are two steps you can put in the numbers. Let's look at the shortest one to put in the serial number first and then the one for CODE input afterward.
First, you need to turn the key to switch on your jeep. 

Switching on your jeep would ultimately turn your radio on.

This method is more accessible than the other as all you have to do is press the button to the point your desired number appears and then move to the other one.

For instance, press '1' as often as possible until you see your desired number on the screen.

Moving forward, press '2' again until you get your required number.

Keep repeating this process with each number to get your required serial number on the screen. You need to keep pressing the same button to keep changing this. When you are done, you can move to the other number, and it will move to a different digit.
Another way you can get your hands on a serial number would be:
Again; you need to turn on your engine to supply power to the radio. When switched on, when the word CODE appears, you are ready to input the serial number into it. The four-digit code is 8858.

You will again use the set of buttons shown on the face of your radio screen, in this case, from 1- 4. 

You will press the number 1 button until you reach the digit 8. Same with the second digit. The third digit will be used until you get five, following the same process for the last one. 

Once you are done with the CODE, press enters, and there you go! You have formed a connection.
Just in case you switch on your radio and do not see the word CODE appearing on your radio screen. It means you have a connection issue going on. So you need to check on the mechanic for its repair or replacement. 
You will have three attempts each time. If you go wrong three times, you must wait until the restart process completes so you can put in your code.
Getting Your Code Online
Suppose you skip all this struggle of generating code yourself. Instead, you can quickly get it online; you need to fill in the form available on the manufacturing site with details like your jeep radio's serial number and email address.
Eventually, with a bit of time, you will get a reply with a code and particular instructions to make it easier for you to work on your CODE. Then, you can easily follow those steps, add your CODE to your system, and get your connection back. 
Cautions!
Ensure you have bought your jeep through the proper channel and from an authorized person; it's not stolen.
If you see any connectivity issues or the CODE-appearing message issue, you need to get your radio checked or replaced.
Ensure you grip the correct serial number to put it in the system.
Last but not least, ensure you take proper care and check on the maintenance needs of your jeep.