It is no longer unusual for a business to need an app. In the past, apps were reserved for mega-corporations trying to connect more directly to the public. Now, having an app with any business gives you an advantage with your consumers.
So how do you go about finding the right app developer for your project? It takes a few steps to find the right developer for your project. It all starts by asking the right questions.
Do I Need An In-House or Freelance Developer?
If you need a single app for your company, you will most likely benefit from working with a freelance developer for a one-time fee. If you have ongoing projects, will need continual updates and changes to the app, or need a mega-app with multiple functions, you may need an in-house service to build a team to work the project continually.
Where Do I Find A Developer?
Of course, your search should begin online, and you can look for local developers that are advertising their services. You may also want to check freelance websites that specialize in tech positions.
Another choice you may have is to check with your local colleagues. Many professors can recommend top students for these projects. 
Ask other business owners or executives whom they used for their app development. Most people will be pleased to share their experiences and make recommendations.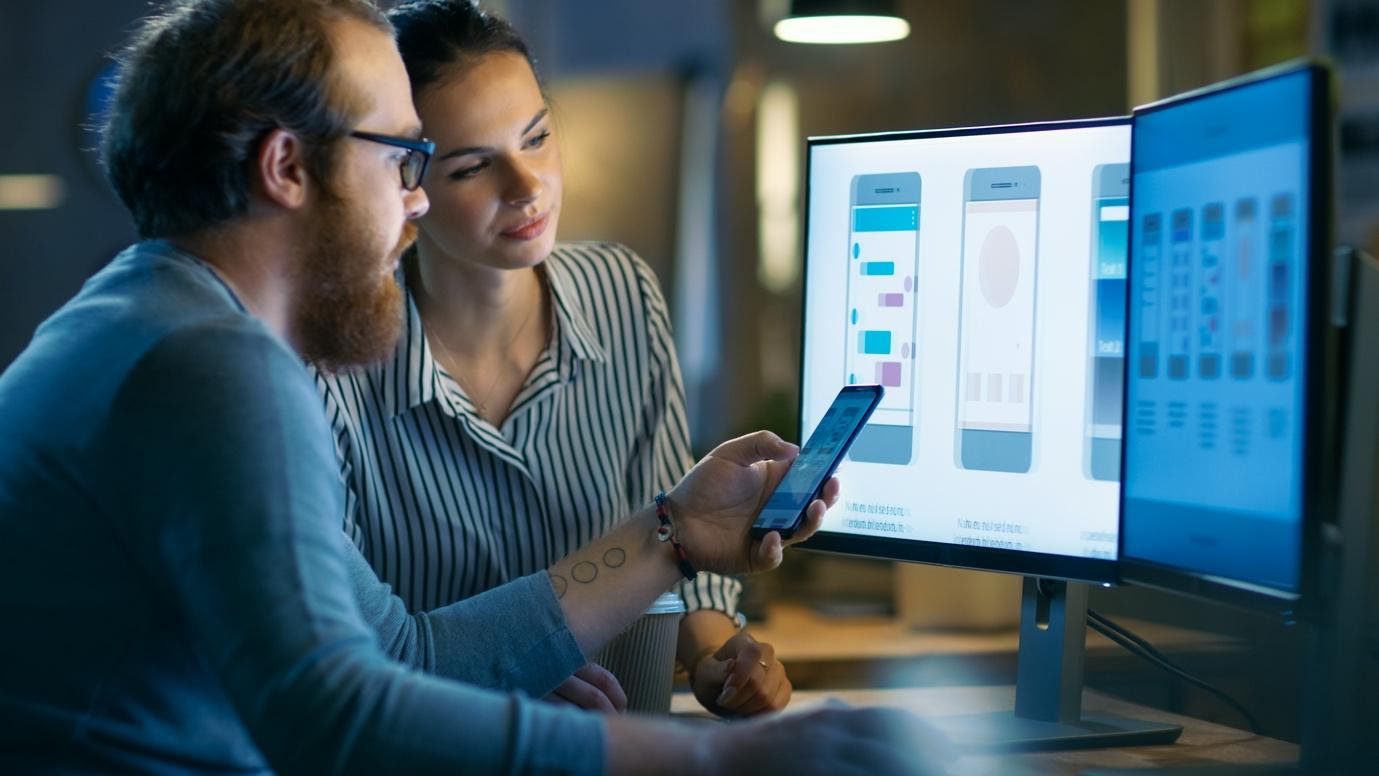 What Should I Look For In An App Developer?
When you are interviewing app developers, you should have a list of questions prepared to ask each one. By asking the same questions of each applicant, you will make the best choice for your company. Some of the questions that you may want to ask include:
 – Previous experience in app development
 – References from previous customers
 – What is their specialty in app development
 – What programming tools do you use for your apps
 – Is your programming compatible with Android and Apple
 – What is your time frame for development
 – How do we communicate during the development process
 – Do you work as part of a team or as an individual
 – What are your thoughts on my idea
The answers to these questions are crucial. You are going to want to work with someone that you feel good about working with. Your app can be the first thing a potential customer sees about your business. You need to make sure it is a good representation of your company.
Make Sure You Are Clear About Your Needs
The most important thing you can do when hiring an app developer is to be very clear about your app's purpose and what you want it to be able to do. While there is a little room for creativity, you want to make sure you have the app developed to meet your needs.
Your developer may make suggestions during the creative process. These may be things that you did not think of or that can improve your app's performance. However, make sure that your developer always understands the end goal. This is the best way to get the app you wanted.