Looking for custom software development in New York? If so, you've come to the right place. In the following guide, we'll walk you through the process of finding the perfect software developer for your unique project. Whether your goal is to optimize your business operations or fuel your organization's growth, we've got you covered. 
By finding the right software developer, you can save valuable time and money while also ensuring a successful outcome for your custom software project. So, let's get started to discover how you can find the best custom software development New York. 
What is Custom Software Development?
Custom software development involves creating software that is specifically designed to meet the unique needs of individual users or specific user groups within an organization. In other words, unlike off-the-shelf software that is designed for a broad user base, custom software is tailor-made to cater to specific requirements, tasks, and business processes.
Simply put, it's like having a suit custom-made for you instead of buying one off the rack. The tailored suit fits your exact measurements, preferences, and needs, just as custom software is built to perfectly align with your business requirements and workflow. Hence, it's designed to boost efficiency, streamline processes, and, ultimately, enhance your organization's productivity.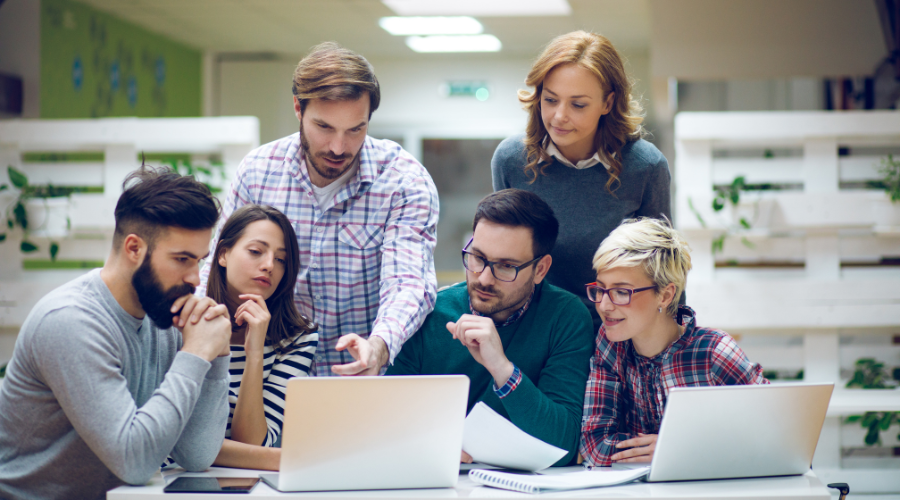 Top 5 Strategies for Identifying the Best Custom Software Development Company
But like most other things in technology, finding the right custom software developer can be daunting. However, armed with the right information, you can make the best choice. So, when hiring a development company in New York, keep these things in mind: 
1. Evaluate Your Current and Future Requirements
Understanding your current business needs is the first crucial step. With this, you should map out the challenges you face and the solutions you envision. However, equally important is considering your future requirements so that the software developed for you is still capable of scaling and adapting to future changes.
For instance, as your business expands, you may find the need to incorporate new features or make adjustments to existing ones. It is essential, therefore, for the software to possess flexibility in order to accommodate these changes. Scalability, adaptability, and future-proofing should be key factors to consider when determining your requirements for custom software. This proactive approach saves time, money, and the potential hassle of migrating to a new system in the future.
2. Find the Right Team in the Right Location
The success of your project heavily depends on the skills, experience, and compatibility of the development team. So, look for a team that not only has the necessary technical skills but also understands your industry, market, and business model.
Yet another key factor is location. While we live in a digital age where remote work is increasingly common, a local team can offer advantages. A New York-based team, for instance, would operate in your time zone, facilitating smoother communication and collaboration. Moreover, in-person meetings could be arranged when necessary, allowing for a more personal touch in understanding your requirements and demonstrating progress.
3. Seek a Well-Defined Project Plan
A clearly laid-out project plan acts as a roadmap for your software development journey. The plan should outline all stages of the development process, from initial requirements gathering to final delivery and post-project support.
Another thing you should know is that milestones are critical in such a plan. They enable you to track progress, ensure accountability, and verify that your requirements are being met at every stage. Furthermore, a well-defined project plan allows for a buffer for potential hiccups or delays, ensuring your project stays on track despite unforeseen circumstances.
4. Insist on Thorough Testing 
Robust quality assurance (QA) is a non-negotiable aspect of any software development process. The software must go through stringent testing at various stages of the project to identify and rectify bugs, glitches, and security vulnerabilities.
Moreover, both functional and non-functional aspects of the software need to be tested. The functional aspects include whether the software meets the intended requirements, while the non-functional aspects cover performance, security, usability, and compatibility, among others.
Remember, it's more cost-effective to fix issues during the development stage than after the software is live. Therefore, a development partner who prioritizes rigorous testing will ensure you get a polished, bug-free product.
5. Demand Detailed Documentation
Finally, comprehensive documentation is the backbone of any custom software project. This includes all the technical specifications, design decisions, user manuals, and troubleshooting guides. Such documentation is vital not only for your team's understanding of the software but also for potential audits, future upgrades, or modifications.
When making a choice to hire someone, keep in mind that a good software development company will maintain transparency and provide detailed documentation throughout the project. As we mentioned, this includes technical documentation for your IT staff and user manuals for end-users. The latter ensures that your team can effectively use the software from day one, maximizing its potential benefits.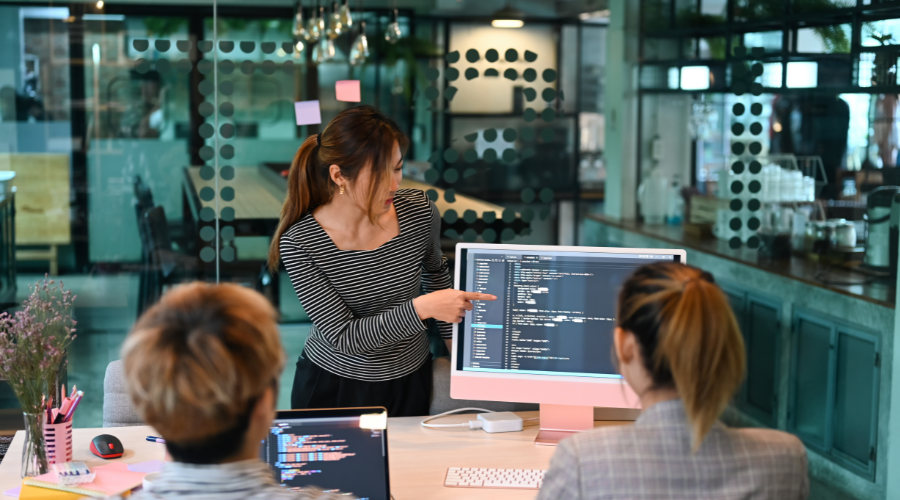 Criteria for Selecting the Best Custom Software Development Company
As you can see, choosing the right company for custom software development is a complex task, not simply a matter of picking the one with the most affordable quote. That said, the last thing you should know is how the custom software development process should work. So, to ensure the company follows the right process, here are the vital stages a reputable tech company will follow when creating custom software:
Customer identification, contract signing, and deposit acquisition
System design analysis (content analysis, business requirements)
Client presentation and feedback session
Development of a test version
Client review and revisions
Programming of dynamic features and database setup
Client final review and revisions (repeatable as new features are added)
Update sample information
System handover and technical training for clients
Post-project service and customer support
That said, before you sign a contract, ask to see the firm's specific design process and timeline. Knowing what to expect at each step and how long it should take prevents surprises and unsatisfactory results.
Additionally, you should consider requesting proposals from several firms. These companies can evaluate your needs and estimate the scope of the project. Remember, the cheapest bid might not offer the best value. Ultimately, choose the firm that will best meet your needs, not just your budget.
Finding Reputable Custom Software Development in New York 
At the end of the day, selecting the perfect custom software development company requires in-depth comprehension, effective communication, and a careful evaluation of potential partners. By employing these strategies, you can guarantee a successful outcome for your custom software project, bringing you closer to accomplishing your business goals.
With a trustworthy and skilled custom software development company supporting you, you can confidently navigate the intricacies and hurdles of the software development process. Collaboratively, you can create a personalized solution that fulfills your specific needs, improves your operations, and propels your business toward greater success.