Windows Live Mail (WLM) is a popular email client that was introduced by Microsoft as a successor to Outlook Express. It is a part of the Windows Live Essentials suite and is available for free download. If you are currently using the client and have accumulated many contacts, you may want to export them to another email client or service. In this article, we will guide you through the process of exporting contacts from WLM so that you can easily transfer them to another platform.
Simple and Fast
One way to export contacts from WLM is to use a third-party tool like the Windows Live Mail to Outlook migrator that can be downloaded in a matter of minutes. This software solution is designed to help users migrate their email data, including contacts, from the older email service to Microsoft Outlook. 
It is a powerful tool that can handle large amounts of data and can even convert different file formats to make the migration process seamless. With such a tool, you can easily export your Mail data to a format that is compatible with Outlook and then import them to your new email client.
Manual Export
Another way to export data from Windows Live Mail is manual. To do this, you need to open the Windows Live Mail application and go to Contacts. From here, you can select the data that you want to export and then click on File > Export. 
You will be presented with a window that allows you to choose the format for your exported contacts – which is either CSV (Comma-Separated Values) or vCard (also known as VCF). Once you have made your selection, all you need to do is click on Export and then specify the location where you want to save the file.
The exported contact file can then be imported into any other email client, such as Outlook or Gmail. All of your data will be transferred directly and accurately, allowing you to easily access them on another platform. 
Locating Contacts
If you are a Windows Live Mail user, you may be wondering where are Windows Live Mail contacts stored. The program uses a proprietary format to store its data, including contacts. The location of the contact file can vary depending on your operating system and the version of WLM that you are using.
In general, Mail contacts are stored in a file with the extension ".edb". This file is located in the AppData folder on your computer. To access this folder, you will need to enable the "Show hidden files and folders" option in File Explorer. Once you have enabled this option, you can navigate to the following path: "C:\Users<your username>\AppData\Local\Microsoft\Windows Live\Contacts". Here you will find the .edb file that contains all of your Windows Live Mail contacts.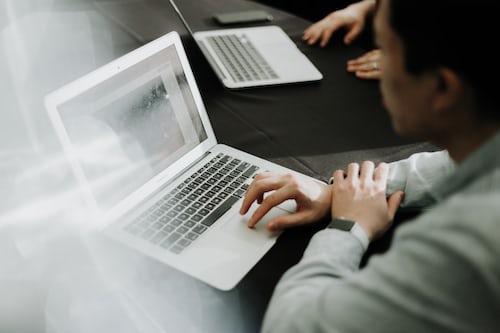 Why Export Contacts from Windows Live Mail?
If you are looking to switch from Windows Live Mail to a different email client, then exporting your contacts is essential. By exporting your data, you make sure that all of them will be transferred safely and accurately. It also saves time as you don't have to input each contact into the new application manually. 
Whether you're looking to switch to Outlook, Gmail, or any other email client, the process of exporting data is relatively simple and can be done in a matter of minutes. By following the steps outlined above, you will be able to easily transfer your Windows Live Mail contacts to a new platform.
Conclusion
Exporting data from Windows Live Mail is not a difficult task, as long as you know how to do it. You can either use a third-party tool or manually export the files in CSV or vCard formats. Both of these methods are simple and straightforward, allowing you to quickly transfer your contacts to another email service or client. No matter which method you choose, your data will be safely backed up and available for you to use whenever you need them. So go ahead and start the export process!