In the age of digital content, YouTube stands as the undisputed champion of video-sharing platforms. Hosting millions of videos spanning a wide array of topics, it has become an essential hub for education, entertainment, and creative expression. Despite the convenience of streaming, many users often find the need to download videos for offline viewing, editing, or other purposes. 
However, due to YouTube's strict policies, downloading videos directly from the platform can pose a challenge. In response, third-party tools like YT Saver have become invaluable resources. In this comprehensive guide, we aim to provide a step-by-step walkthrough on how to download YouTube videos for free on Mac or Windows using YT Saver.
Best YouTube Downloader for Mac and Windows
In the sea of available downloading tools, YT Saver distinguishes itself with its impressive portfolio of features designed to optimize the user experience, ensure high-quality downloads, and provide extensive compatibility. Hence, before diving into the instructions on how to use YT Saver, it is essential to understand its value and the advantages it brings to the table.
Remarkable Website Compatibility
One of the standout features of YT Saver is its wide-ranging compatibility. It supports over 10,000 popular sites, an impressive roster that includes giants like YouTube, Spotify, Facebook, Instagram, Dailymotion, SoundCloud, Vevo, Vimeo, TikTok, Niconico, and Bilibili. 
This vast range ensures users are not confined to downloading content from YouTube alone, but can also effortlessly extract content from a multitude of other platforms, making YT Saver an all-in-one solution for online video and audio downloads.
A Wealth of Supported Output Formats
In an era defined by the variety of devices and their corresponding video and audio formats, compatibility can pose a significant challenge. YT Saver expertly navigates this issue by supporting over 20 different output formats. This broad selection encompasses both video and audio formats.
For video, users can choose from popular formats such as MP4, MOV, WMV, AVI, FLV, MKV, HEVC MP4, HEVC MKV, and 3GP. Moreover, for seamless compatibility with mobile devices, YT Saver offers formats suitable for iPhone/iPod, iPad, Android Phones, and Android Tablets.
On the audio side, the range is just as extensive. YT Saver accommodates formats including MP3, M4A, MKA, WAV, AAC, FLAC, AIFF, and OGG, making it versatile for various audio applications, whether it's for personal music collection or professional audio editing.
High-Definition Video Download Capabilities
Quality is a top priority for most users, and YT Saver shines in this aspect by providing the ability to download high-definition videos. It supports various video resolutions, starting from 360p and extending to 480p, 720p, 1080p, 2K, 4K, and even a staggering 8K. This wide array of options ensures that users can tailor their download quality to fit their specific needs, preferences, or device capabilities.
One-Click Playlist, Channels, and Albums Download
Music enthusiasts and series watchers will appreciate the convenience of YT Saver's ability to download playlists, channels, and albums from YouTube and Spotify in a single click. This feature eliminates the need for downloading individual files one by one, a time-consuming and tedious process. Instead, users can now download entire albums or playlists seamlessly, ensuring they have their favorite content accessible anytime, anywhere.
Superior Download Speeds
The efficiency of any downloader largely depends on the speed at which it can process and download files. Recognizing this, YT Saver has been engineered to provide exceptional download speeds, vastly outperforming many competing downloaders in terms of time efficiency. Offering download speeds that are a remarkable ten times faster, YT Saver significantly reduces waiting times and enhances the overall user experience.
This superior speed doesn't just save time—it also allows for greater productivity. For those downloading large volumes of content, such as content creators or researchers, every minute saved is valuable. YT Saver's superior speed means users can download a greater number of videos within a shorter time, enhancing their productivity and workflow.
Furthermore, this speed does not come at the cost of quality. Even at high speeds, YT Saver ensures the downloaded videos maintain their original quality, offering a balance between efficiency and output quality that few other downloaders can match.
Cutting Videos for Specific Needs
YT Saver's unique feature of cutting YouTube videos caters to those who require specific video or audio segments. For instance, content creators can extract relevant clips for their projects, while educators can isolate informative parts from longer videos for their lessons. 
This feature even enables the conversion of specific video segments into MP3 format, useful for extracting certain lines from a speech or a catchy tune from a song. In essence, this feature adds a layer of customization to the video downloading process, tailoring the content to the exact needs of diverse user groups.
Download YouTube Subtitles and Lyrics
In an era of global connectivity, language should never be a barrier. Acknowledging this, YT Saver provides an option to download YouTube subtitles and lyrics in various languages, making it a valuable tool for non-English speakers, language learners, or anyone wanting to have a textual reference for their downloaded content.
How to Download YouTube Videos to MP4 on Mac/Windows?
Downloading YouTube videos on both Mac and Windows systems using YT Saver is a seamless process, meticulously designed to cater to users of all technical levels. This intuitive, step-by-step procedure requires minimal time investment while delivering exceptional results of the highest quality. Rest assured, even those with limited technical expertise will find this user-friendly solution both natural and efficient.
Step 1: Download and install YT Saver on your Mac or Windows.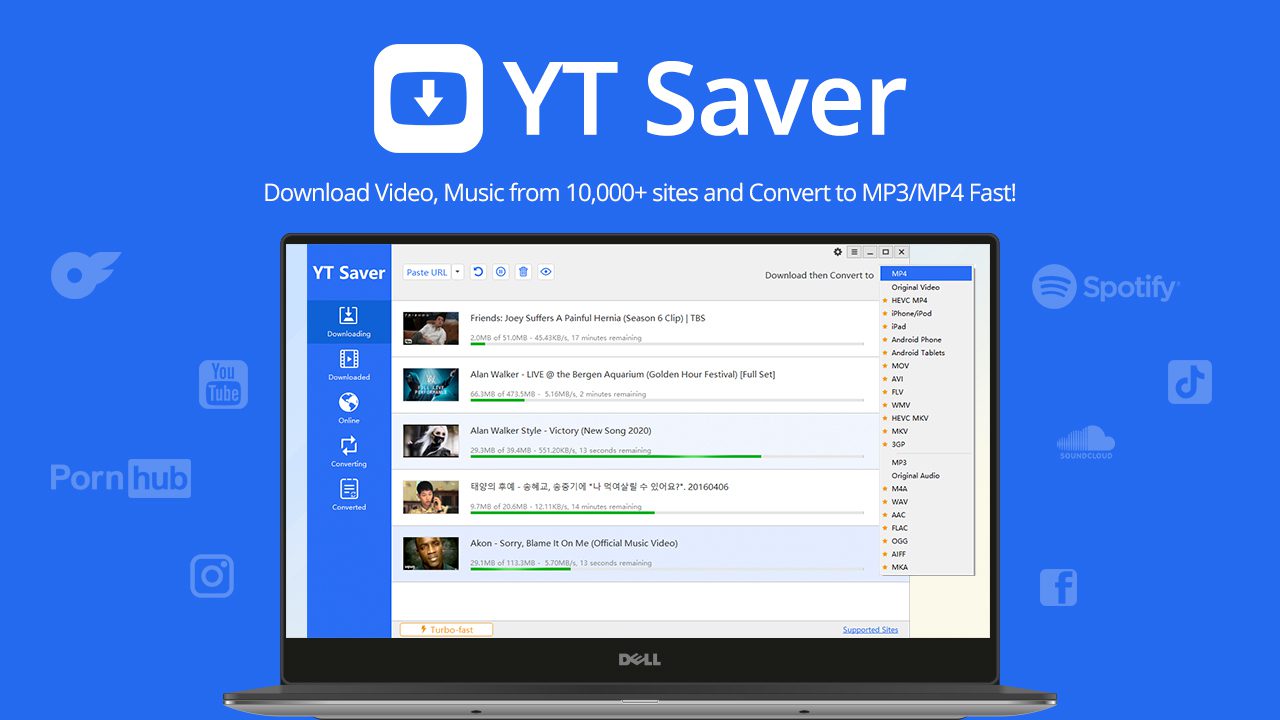 Step 2: Copy the desired YouTube video URL from the address bar.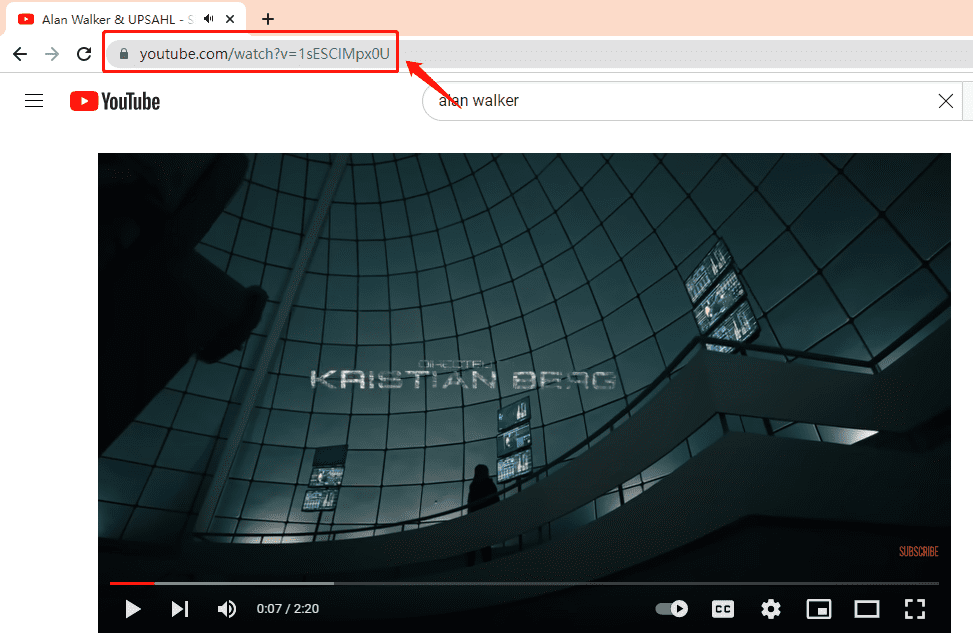 Step 3: In the YT Saver software, set the output format to MP4 (or any preferred format), and choose the quality level.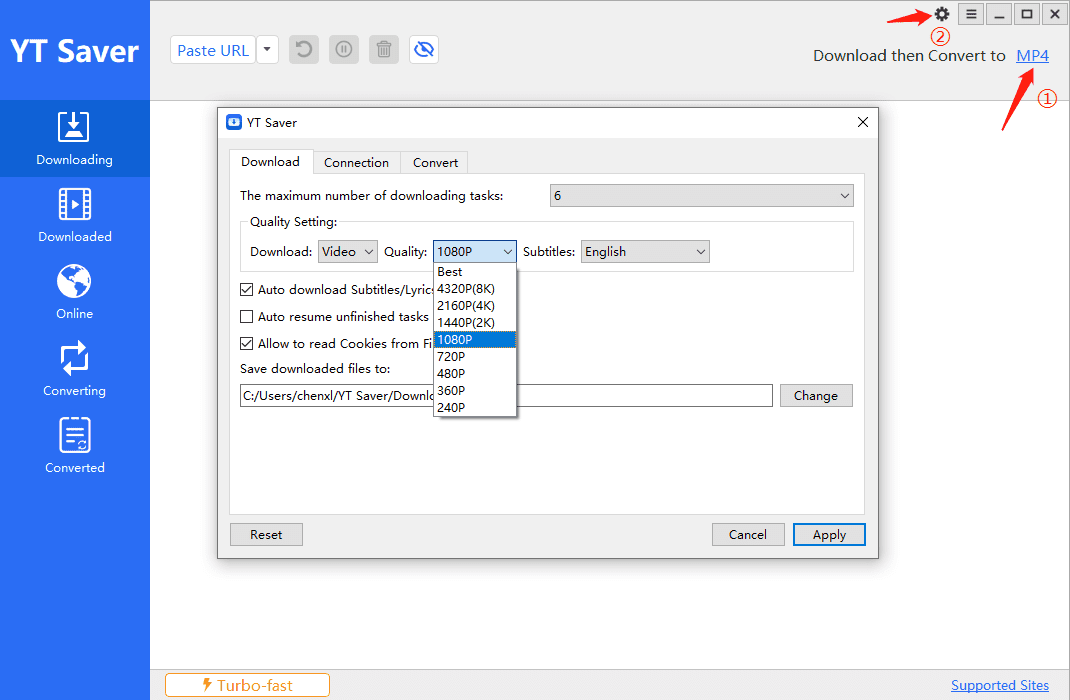 Step 4: Paste the YouTube video URL into the software.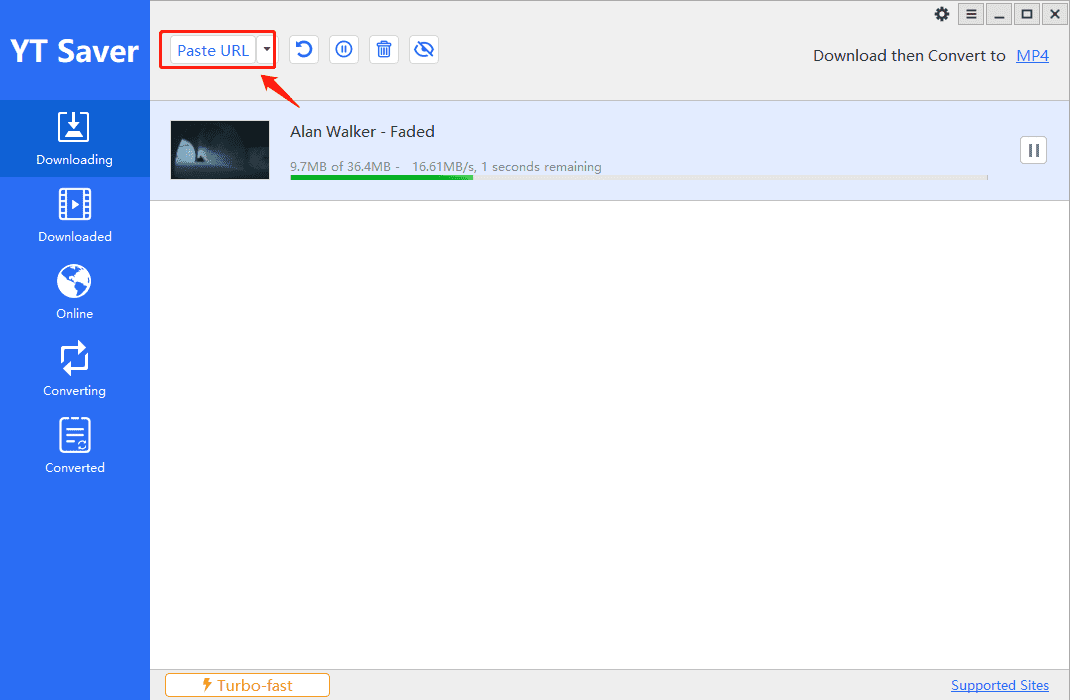 Step 5: Click to download the YouTube video directly to your device.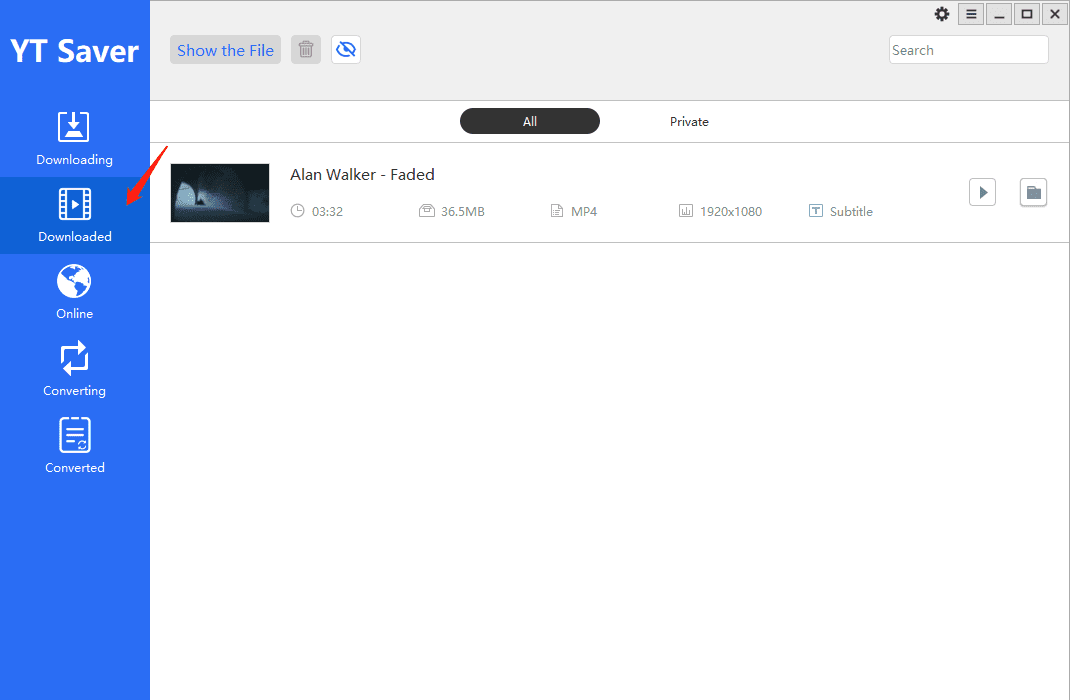 Final Thoughts: Elevating Video Downloading Experience
YT Saver proves to be an essential tool for anyone in need of downloading videos from YouTube or other online platforms. With its seamless integration of speed, exceptional quality, extensive compatibility, and a wide range of features, it offers users a convenient, efficient, and effective solution for their video downloading needs.
Additionally, for those seeking more in-depth information or troubleshooting assistance, resources such as the YT Saver Video Downloader Review, YT Saver Video Downloader Guide, Fix YouTube Downloader Not Working, and Bandcamp to MP3 are available. These resources provide valuable insights into the tool's capabilities, showcasing why YT Saver is the preferred choice for many when it comes to downloading YouTube videos for free.