Introduction
It's very popular among PC users to utilize their Xbox 360 controllers with PC games. However, there are very few third-party applications that offer great control modules and customization on PC. And among those few rare applications, x360ce has to be one of the leading emulators out there.

X360ce is a Windows-compliant emulator for gaming controllers, especially for Xbox 360 controllers. While this emulator is, without a doubt, one of the best, many users find it difficult to configure their gamepads properly.
With this full-on tutorial, you'll get to know every step of the way to perfectly connect and configure your gaming controllers without any issues. So, let's get started!
How to Use x360ce on Windows?
To use x360ce on your Windows PC, first of all, you need to download the latest version of the emulator. You can easily find the latest version on this website with an instant download option.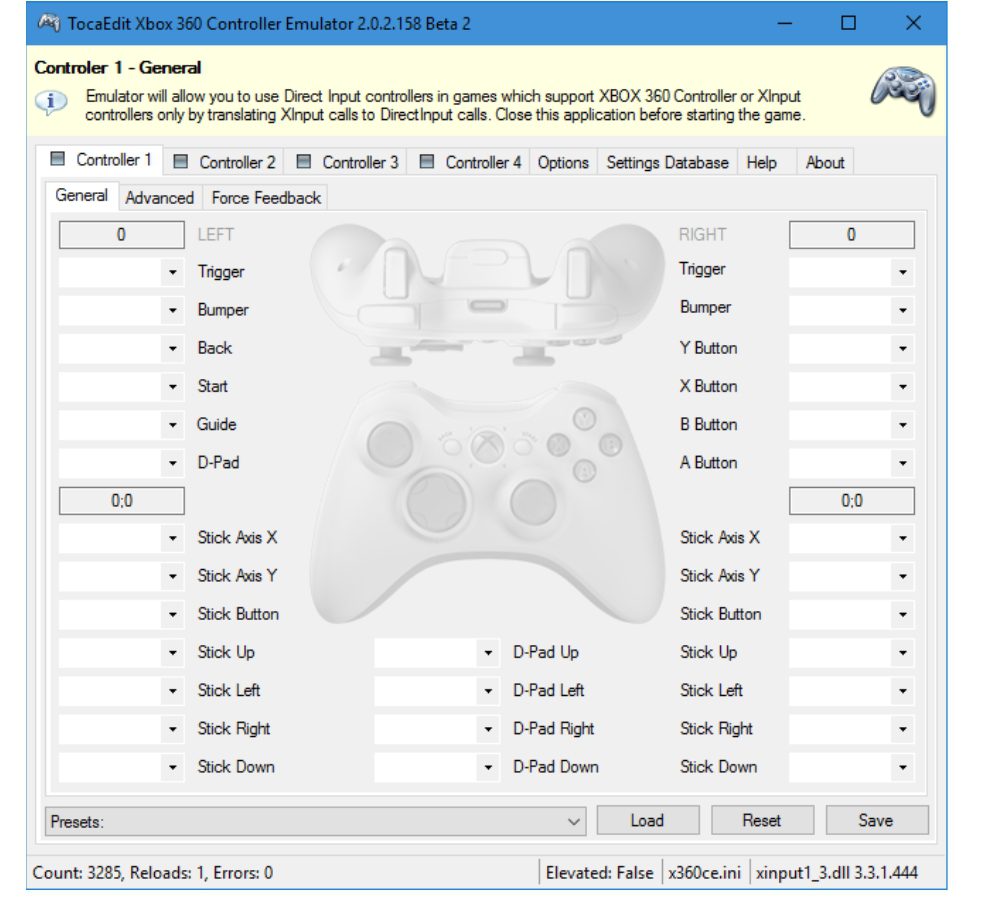 If you already have the latest software installed, follow the following steps to accurately connect your controller with the x360ce emulator-
Step 1: Connect your Xbox 360 controller to your PC via a wireless adapter or USB cable.
Step 2: Launch the x360ce application and wait for the emulator to recognize your joystick or gaming device.
Step 3: When the detection is complete, you'll notice your joystick is connected to the x360ce emulator.
Step 4: You can now create a profile for your joystick and configure it however you see fit.
That's all about the initial process of connecting and creating a custom file dedicated to your joystick or gaming controller. However, if you want to know how to configure your joystick through x360ce, then keep reading!
Step-by-Step Process to Configure Joystick with x360ce
If you have already made a profile for your controller, then configuring won't take much time. Here are the steps you need to follow in order to successfully configure your joystick with x360ce-
Step 1: Select the controller profile you created for your joystick and navigate through the "General" tab.
Step 2: Click on the drop-down menu and you will be able to start configuring your controller through that.
Step 3: You can record your button or axis after selecting the "Record" button.
Step 4: After you're done with configuring the key binds, click on the "Save all" button.
Step 5: Launch the game you want to play!
Troubleshooting with x360ce on Windows
If you face the following problems with your x360ce emulator, then you can check out the solutions and troubleshoot below-
Joystick not Being Recognized by X360ce
If you notice that your joystick is not supported or recognized by x360ce, then perform the following troubleshooting methods-
Step 1: Check the connection of your joystick properly. Change the USB port and install the latest driver for the joystick.
Step 2: Launch a game or controller test to see if the controller is functioning well.
Step 3: Restart your PC and if nothing helps then contact the official support line of x360ce.
Incorrect Button or Axis Mapping
Sometimes your controller might show incorrect button mapping and axis controlling issues. To solve this, here are the steps-
Step 1: Launch the x360ce application and go to the controller profile of your joystick.
Step 2: Check the controller keys and reconfigure the buttons and axis mapping.
Step 3: After thoroughly checking the controls, save your current settings.
Step 4: Recheck the controls again and it should be fixed now.
Calibration and Sensitivity Problems
To fix the issue with calibration and sensitivity, here are the hands-on guide-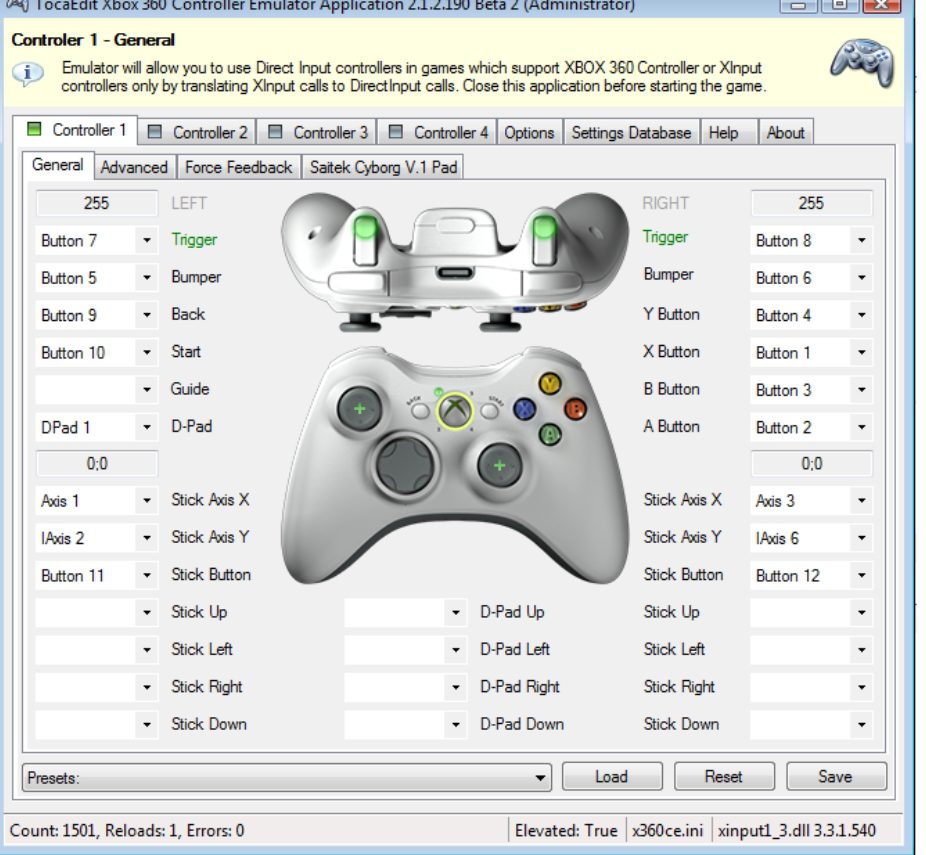 Step 1: Open the x360ce emulator and go to the axis option.
Step 2: You will find the "Calibrate" button underneath the tab. Press that button so that your controller can recalibrate the axis positioning.
Step 3: if you want to change the sensitivity, then go through each axis and fix them manually.
Step 4: After you're finished with the calibration, save your settings and test your joystick.
FAQs
Which operating systems are compatible with X360ce?
X360ce is compatible with Windows operating systems, including Windows 7, Windows 8, and Windows 10.
How do I download and install X360ce?
To download X360ce, visit the official website or a trusted software repository. After downloading, extract the files and run the executable. The software will automatically create the necessary configuration files.
How do I hide my controller in x360ce?
Open the x360ce program and make sure your controller is connected. In the main x360ce interface, click on the "Controller" tab. Check the box next to "Hide Controller" to enable controller hiding. After you hide your controller, save the settings and you're done.
Can I adjust the sensitivity and deadzones for my joystick with X360ce?
Yes, X360ce allows you to adjust sensitivity and deadzones for each axis of your joystick. You can fine-tune these settings to suit your preferences and ensure precise control.
Conclusion
So, did you understand all the steps to perfectly connect and configure your joystick with the x360ce emulator? If you did, then we are glad to help you with your gaming endeavors.
However, keep in mind that you don't have to use the emulator for every occasion as some games come with gamepad compatibility. With that said, go on and have fun gaming with your newly configured joystick!