The right software can transform the way that you run your business. If you begin using software, you will be able to eliminate unnecessary full-time staff, save money, and increase your business's overall efficiency. If you are going to use software, then you need to find the type that's perfect for you. In order to do this, then you need to take a lot of things into consideration, including your business's industry, the amount of money that you have to spend, and whether or not you want to automate administrative processes. 
This post will tell you about some very popular types of software, that you should consider integrating into your business's operations:
Payment Processors
If your business employs staff, then payroll payment processors are an extremely useful type of software for you. This is because payroll processing methods allow you to forgo hiring full-time payroll staff; with this sort of software, you will only need one or two staff members there to manage the department for you. It's very important that your business's payroll runs efficiently so that your staff get paid when they are supposed to. If you run an eCommerce business, then you also need to invest in quality payment gateway software.
Invoicing Programs
If your business sells a lot of products, then you would have to create multiple invoices each day. Invoicing programs make invoice generation much easier, especially if you invest in an automated invoice program that works simultaneously with your eCommerce store's online payment gateway. Invoicing software will send invoices directly to your customer's email inbox. If you don't have an eCommerce website and deal with bank transfers and private transactions, then you will need to input information into your invoice generator before invoices can be sent. However, even if you have to manually put information in, the invoice generation process will still be much more efficient than if you were to have to do it yourself. Additionally, regardless of whether invoices are generated manually or automatically, they will be sent directly to the recipient via email.
Asset Management
Asset management software is a great investment for your business. It is a type of software that tracks an asset's life cycle, from procurement to sale or disposal. This sort of software gives you the ability to track your company's assets in real-time, identifying who is using them and where they are. This sort of software can be used for software and hardware assets. Courier companies use this software to track their drivers. Similar software is also available to parcel recipients, who can track their driver's progress and find out where their delivery is.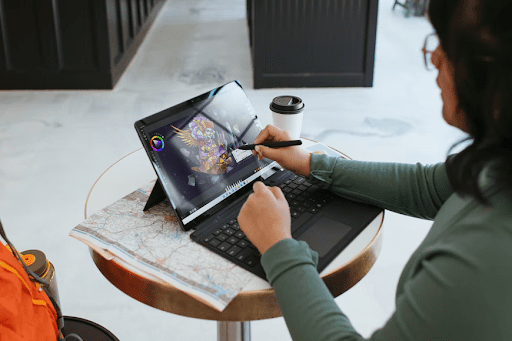 Cloud Software
Cloud software is a type of storage software that's utilized by companies from a variety of different industries, from retail to military hardware production. This sort of software is stored entirely online and offers much more robust security than can be offered by physical storage solutions, like memory cards. The reason for this is that Cloud software is a lot harder to hack and it can't be lost, as long as it is backed up. If you are using physical storage devices, they can easily be stolen or damaged, resulting in complete and irrevocable data loss. Losing data can be very bad for your company's reputation, so invest in quality storage solutions.
Word Processing
Word processing software is used by businesses and private individuals. It's extremely useful because it allows businesses to generate word documents. The most traditional and widely used word processor is Microsoft Word, but there are now many other programs that compete in efficiency and quality. Apple has its own word processing application, although many of Apple's users go ahead and download Microsoft Word anyway. If your business is going to be operating online or your staff will be using computers, then you will need a word processing program, there's no way around it.
Accounting Software
One last type of software that's definitely worth considering if you want your business to achieve success and operate within the confines of the law is accounting software. If your business doesn't have an accountant or accounting software, then you won't be able to ensure that your business is tax compliant. If you don't ensure tax compliance, then you can receive very large fines. An alternative to accounting software is to outsource your accounting needs to a private accountancy firm, which is a very popular, albeit expensive, option. With that said, accountancy outsourcing is much cheaper than hiring a private accountant.
If you run a business, then different types of software can definitely come in handy. The type of software that you need depends on your business's industry. Make sure to whether or not this post's suggestions will work for your business's industry, before investing in software.