In the online marketplace, just having a digital storefront isn't enough to reach success. To ensure your business stands out from the crowd and attracts potential customers, you need Search Engine Optimization (SEO), an essential aspect of internet marketing that boosts your Shopify store's rankings on search engine results pages and drives traffic for increased sales.
Are you just starting out with SEO? With so many options available, choosing the right services for your Shopify store can be a daunting task. To assist in making an informed decision and ensure success, this article takes a look at five key considerations when selecting SEO solutions.
Determine Your SEO Goals and Objectives
Crafting an effective SEO strategy starts with pinpointing your goals. Take the time to consider what success looks like so that you can choose a service provider tailored to help you get there. With clearly-defined objectives in mind, embark on the journey toward achieving digital marketing greatness!
Are you ready to start your SEO journey? Before embarking on this path, ask yourself these important questions: 
What are the most relevant keywords for my website? 

Who is my target audience and how can I reach them effectively? 

How much am I willing to invest in search engine optimization services that will help me achieve tangible results quickly and efficiently? 
By establishing a clear goal – backed by an accurate budget estimate – success with SEO will be just within reach!
Assess the SEO Services Offered
Ready to supercharge your website's SEO? When scouting out potential service providers, ensure they offer a comprehensive suite of services. Look for specialists in the big hitters such as site analysis, keyword optimization and link building – then sit back with confidence knowing you've found an expert who can turbo-boost your search engine visibility!
Keyword Research and Analysis
Unlock the keys to success with keyword research and analysis! An experienced SEO service provider can help you identify which keywords best suit your Shopify store needs, ensuring that your business reaps maximum profit.
On-Page Optimization
On-page optimization is all about optimizing your Shopify store's web pages to maximize relevancy and give you the best chance of ranking high on search engine results pages. Utilizing meta tags, header tags and thoughtful content can be key factors in improving visibility for potential customers!
Link Building
Link building is the practice of acquiring powerful backlinks from influential websites, helping to strengthen your online presence and increase site authority. Working with an experienced SEO service provider ensures that these tactics are ethically sourced – securing you a strong foundation for website visibility.
Technical SEO
Technical SEO is a critical part of any successful website, providing the necessary foundation to ensure optimal search engine visibility. From improving page speed and code optimization to fixing broken links and ensuring mobile-friendliness – this intricate process ensures websites achieve maximum reach!
Content Marketing
Content marketing is the key to success in today's online world. Crafting high-quality content targeted at your desired audience can help rocket you up on SERPs and retain their attention with engaging posts, articles, infographics – anything that captures them!
Consider the Service Provider's Experience and Expertise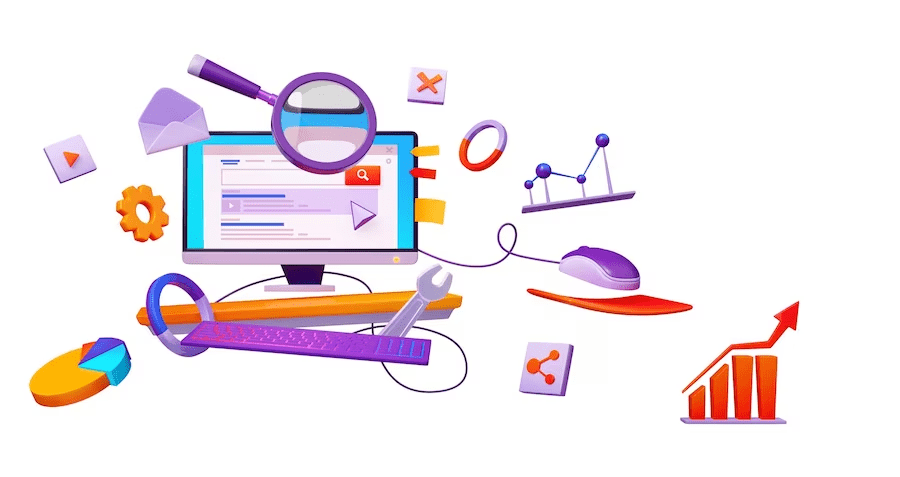 When selecting an SEO service provider, make sure to do your due diligence and research their experience and expertise when it comes to Shopify stores — look for a trusted Shopify SEO company with a track record of success. Research their experience and expertise when it comes to Shopify stores — a trusted track record of success is key. Don't hesitate to reach out for references or case studies so you can confidently assess them before signing on the dotted line!
Review the Service Provider's Portfolio
If you're looking to supercharge your website's SEO, it pays dividends to review a potential service provider's portfolio. Not only will this give you an insight into the quality of their work and how they approach optimization; but make sure they have a pertinent experience that aligns with your industry too!
Compare the Service Provider's Pricing
When it comes to SEO services, do your research! Make sure you compare the pricing of various providers and find one that offers transparent rates. Don't let budget constraints drive a bad decision – look for somebody who's willing to work with what you have in order to get top-tier results.
Conclusion
Unlock the potential of your Shopify store by finding the perfect SEO partner to take it up a notch! Creating an online presence requires thoughtful consideration, so do some research and carefully evaluate all options before making your decision. Consider both experience and expertise when looking at service providers along with their portfolio samples – needless to say, price is also important too. Follow these guidelines for searching out just the right fit that will help make you rise above competitors in this digital world.