Are you looking to start your own online business?
One of the successes of your online business depends on the web hosting platform you choose.
Choosing the best web hosting provider for your website is likely the most crucial step to take in starting an online business.
If you choose the wrong web hosting provider, your site could not be even available to customers at important times.
Potential readers and clients will rapidly become impatient and look elsewhere if your website loads slowly or crashes frequently.
Hence, leads to a loss of readers and it also proves bad for SEO.
Whether you want to start up an e-Commerce store or start a blog, you need to choose the best web hosting provider so that your website is always available to your readers and loads quickly providing the best user experience.
So, now you could be worried about which hosting to choose out of the 330,000 hosting services available.
Don't worry! Below are some important factors that you need to consider to find a perfect web host for your business site.
8 Things To Keep In Mind While Choosing A Web Hosting
1. Specific need for your website
What are those things and features that are necessary for your website?
Understanding your website's requirements will help you determine what services you might require.
Different types of sites could demand different needs.
For example, if your website would include a lot of pictures and graphics, you should look for a CDN-enabled and fast website.
On the other hand, if you want to start an e-commerce site, you'll focus more on security and storage and other e-commerce-specific solutions like WooCommerce.
If you think that you will be growing at a faster pace, avoid choosing a long time plan for a hosting account with low storage, monthly visits, and bandwidth.
2. Site Uptime and reliability
The term "uptime" and "reliability" describes how frequently a website is accessible and how it is reliable to users throughout time.
The opposite of "Uptime" is downtime or the frequency with which your website is inaccessible and reliable.
Nothing on the internet is more annoying than clicking a link and the destination website not loading.
This issue not only irritates the user but also causes Google to start devaluing that website in organic search results.
Unplanned or too much downtime is bad for your online business.
Your website's downtime may have an adverse effect on your website's credibility, SEO, and user experience.
Look for a web host that guarantees uptime.
Although no web server can promise 100% uptime, most strive to achieve a target of 99.999% uptime.
Make sure the website hosting company you choose provides the highest level of availability.
So, whenever choosing your website hosting company, keep an eye on this, and emphasize the alternatives that give uptime above 99%.
3. The Hosting should be Secure
The security of your website is one of the most important things to consider and keep in mind while choosing a web host.
Make sure you pick a web host with strong security protocols in place because they are in charge of maintaining the servers that power your website's content.
Several hacks compromise the sensitive information of users and visitors on websites that lack security layers to secure the content and data and in the worst cases, you could even lose your website.
So, online business owners should prioritize security when selecting a hosting company.
A secure website is advantageous for your search engine rankings as well as for protecting the information of your visitors.
Google also boosts the SEO of websites that use encryption to make the internet a safer place.
While checking for security features, check if hosting provides free SSL, backup options, threat detection, SOC-2 compliance, and much more like DDOS mitigation and application firewall.
4. Fast speed
Speed, which is frequently linked with the overall performance of a website, is one of a web host's most noticeable features.
Always prefer hosting that is speed optimized as Google has made speed one of the most important ranking factors moreover, a slow-loading site also kills conversions and organic traffic.
Speed and performance are hugely impacted by server resources and management. How much available bandwidth is included in your plan?
How about the space and network quality of the hosting company?
You should also check for the availability of data centers with the hosting.
Because if the hosting has a data center close to where your target audience is, the more will be your loading speed.
For an instance, if you want to start an eCommerce site for Indian users only, you should choose a hosting with a data center in India only.
Also check for additional features for speed performance like built-in CDN, advanced caching, code minification, and more.
5. Customer Support Quality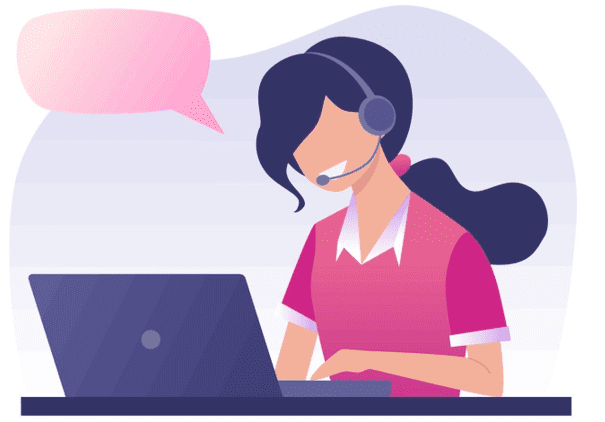 Alongside the security and speed of your site, the quality of the support you receive is an important factor to consider before choosing a web host.
Having quality customer service allows you to address your website issues more quickly.
It is important to emphasize the need for dependable technical support.
You need to choose a host that could help you in times of crisis and resolve technical matters related to your site quickly.
Typically, all web hosting companies provide phone, chat, or ticket-based customer assistance.
But, how quickly they can react and how competent and knowledgeable their support staff is, matters the most.
Other Important Features
 There are some basic and advanced that most web hosting companies provide as a package.
And you should always prefer to get hosting with these features so that you don't need to spend your precious money buying them individually.
The following are some helpful supplementary features that prove helpful for most of the websites:
Unlimited or free professional email accounts.
Free Domain name.
Free SSL for security.
Free site transfers and migrations.
Unlimited Storage and Bandwidth.
CDN availability.
One-click WordPress installation availability.
Site Builders and best themes so that you can customize your site design without any knowledge of coding.
Advanced caching and minification.
E-commerce features like WooCommerce availability and conversion tools.
Backup and staging options.
24/7 customer support
7. Difference Between Offer Price and Renewal Price
All the hosts offer huge welcome discounts and offer on hosting plan purchases, whether you take a monthly or annual paid subscription.
But, these offers are to get you excited and make a purchase immediately.
And generally, renewal prices are much higher than that.
So, I always recommend checking the renewal prices for the hosting as this is the real price you would be paying afterward for a long time.
Pro Tip– You should always prefer to get the discounted price for the highest term possible if you are having enough funds. This alone will save you a lot of money.
8. Refund Policy
It is advisable to carefully check the return policy and renewal prices of the web hosting service you're going to choose.
It's important to have options to get out of the purchase and get your money back, in case you change your mind or become dissatisfied with your web host.
It's a good idea to prefer web hosting that provides a money-back guarantee so that you don't feel stuck when you are not happy with the hosting services.
Always be sure to plan ahead and understand what is the eligibility criteria for getting a refund. Knowing how much time you have allows you to ensure that everything is in place.
Most hosting offer a 30-day no question asked refund policy and if a hosting provides more than that, even better.
Conclusion
Choosing a web host carefully is very important as it acts as a foundation for your online business.
There are not any perfect criteria for finding a perfect web host because it is entirely dependent on your own needs, but If you follow these 8 factors, you'll be much more confident in making your decisions.
So, conduct thorough research with the help of these factors listed above and you'll find a perfect web host for your website.
If you are still encountering any problems while finding a good web host for your site, let me know in the comments section.