RV purchases are on the rise as families are planning their vacations and camping trips more often every year. Moreover, it's the holiday season, so travel enthusiasts and wanderlusts are making their travel lists and RV routes ready. Family campgrounds are almost getting booked, and potential campers are looking for the best dealerships to bring home their new travel companion. So, if you are planning to sell your old camper, this is the right time.
Selling your camper via reputable used RV websites has numerous benefits. You don't have to go through complex procedures to sell an RV. All you need to do is list your old recreational vehicle with high-quality images and videos, along with detailed ad descriptions. Some reputable portals for RV classifieds also ask for a few hassle-free paperwork procedures to secure your listing and selling experiences.
So, if you are confused about the right classified platform to post your RV ad listings, here are some tips to choose the best RV selling website.
Tips to Help You Choose the Best RV Selling Site for Your Needs
By considering the following tips and recommendations, you can select the best camper classifieds and increase your chances of selling your camper at the right value.
●       Learn How Their Process Works
Be aware of the entire process of how the site works. Starting from the step-by-step methods of listing your used RV to reaching potential buyers, know everything in detail. RV listing sites and experienced dealers in this sector can assure you of a faster and easier transaction process. Moreover, RV sites will have an efficient team having expertise in estimating your camper's value.
By choosing a platform with simple listing and selling procedures, you can save time and energy in finding the right customer paying the right value your RV deserves. Avoid selling your valuable camper privately to an unknown buyer. Instead, choose an experienced RV trader or dealer, or better still, a classified RV listing portal to reduce the risks of fraud activities, canceled appointments, or wastage of time.
●       Check Whether They Help with Complicated Paperwork
Trustworthy RV dealers and listing sites have an efficient support system to help buyers and sellers connect. Their team will guide users to process purchases faster and assist with the complicated paperwork required to close a sale safely and efficiently. Shortlist only those RV for sale websites having a strong customer support system. The team will help you sell your camper faster and more smoothly.
For instance, let's say you are still making EMI payments for your used RV that you wish to sell. In that case, the website's experienced staff will assist you with all the loan payments, insurance paperwork, title or ownership transfers, and vehicle registrations. The team has expertise in the industry, so they know about the ins and outs of the title transfer requirements and bank payoff procedures.
●       Review the Site's Listing Process
While shortlisting used RV sites, thoroughly review the detailed listing process of the platform. Learn about the number of posts you can make every week, the quality and resolution of images and videos you can post, the limitation of image and video postings, the word or the character limit of writing our ad descriptions, and so on.
And if it's a paid classified site, learn about the packages and features available. However, we would recommend you try free RV classifieds first to keep your advertising budget low. Moreover, many reliable classified sites will help you list your RV or provide training materials and tutorials to simplify your motorhome listing process.
But you should be aware that it may take some time to finally get an interested buyer. There are hundreds of other sellers on the same platform. Set a fair price and include as many images and details as possible to make your rig stand out. Pictures and videos taken from multiple angles can create a higher impact.
This is why listing your vehicle on a reputable online forum is necessary to get the required assistance and reach. Ensure the platform has a location filter option to attract local buyers in your geographic area. The closer your potential customer is, the easier it will be to close the deal.
●       Consider the Site's Target Audience
While choosing a site for posting free RV classifieds, learn about its target audience first. What is the nature of the potential buyers? You can learn this from the comments or queries they may have posted. Understand their specific interests, demands, treacle needs, and personal preferences.
Usually, millennials are the most crucial target market for RVs and campers. Earlier, old and retired couples were the ones interested in camping and traveling via their trailers. But the current RV market is being dominated mostly by millennials.
RV companies are making major design modifications to cater to the unique and modern needs of these young adults of diverse ethnicities, interests, and personal choices. Therefore, to appeal to this distinct demographic, ensure your camper has modern amenities and ecosystems, such as Wi-Fi, charging ports, TV, audio systems, Google Maps, and other advanced technologies. If these were not present in your original model, consider making the necessary upgrades to your rig to sell it better.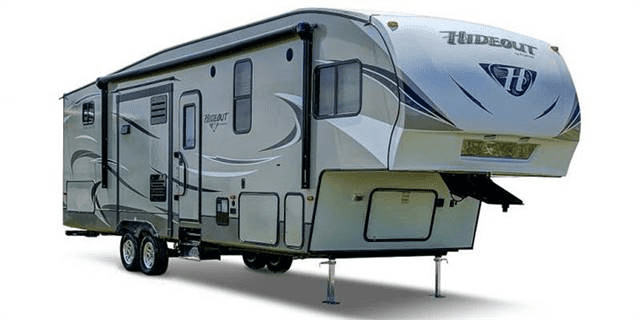 Moreover, try to sell your camper through a reputable and dependable listing site that provides diverse options for listing RVs of multiple types and categories. It helps potential buyers to choose from a variety of options by filtering their searches by numerous parameters, such as RV type, keywords, seller type, mileage, price bracket, length, make, model, year of manufacture, working condition, fuel type, sleeps, slideouts, and so on.
The more options your buyers will get, the higher the RV listing site's traffic. Hence, your chances of selling your used RV will be higher. Besides, customers are more likely to trust a reliable classified site rather than a private seller in the face of rising scams.
Conclusion
To conclude, listing your trailer on used RV websites can be the best way to sell it faster and seamlessly, as opposed to selling it yourself privately to a potential customer. Buyers would find a classified platform having numerous other sellers and dealers more trustworthy than a private seller.
Besides, both you and your buyer can take advantage of the efficient support team of these online RV sales sites. So, bid your old friend goodbye at a deserving price and bring home an upgraded model to boost your camping experiences!