Starting a blog can be overwhelming with the sheer number of blogging platforms and AI tools available today. Should you use WordPress, Medium, Blogger, Tumblr or any of the other options out there? With so many choices, it's tough to know where to even begin!
The platform you choose will be the foundation for your entire blog. It needs to align with your blogging goals, audience, and budget. The wrong choice could hold your blog back from reaching its full potential.
In this article, you'll discover a strategic process for selecting the best blogging platform tailored exactly for your needs. We'll compare all the popular options on features, customization, pricing, and more. You'll get a decision making framework to cut through the clutter. By the end, you'll pick the ideal platform to launch the successful blog you've always envisioned. Let's dive in!
TLDR; Choosing the Best Blogging Platform for Your Needs
Outline your main blogging goals and target audience first before comparing platforms

Analyze features like customization, design, SEO, analytics, multimedia, plugins, and ease of use

Compare pricing models including free, self-hosted, managed, and premium options

Evaluate available learning resources and community support

Sign up for free trials of your top 2-3 contenders before deciding

Ultimately choose the platform that best aligns with your goals, audience, and budget

Don't overthink it – pick a platform and start blogging already!
Determine Your Goals
Before choosing a blogging platform, you need to get crystal clear on why you want to blog in the first place. Your goals and motivations for blogging should guide which platform makes the most sense for you.
If you plan to monetize your blog through advertising, affiliate marketing, selling products, or other money-making endeavors, you'll want a flexible platform with lots of monetization options built-in. WordPress and SquareSpace are great choices for monetized blogs.
On the other hand, if you're blogging as a hobby or just for fun, a free platform like Blogger or Medium may be perfectly suitable for your needs. You can share your knowledge or musings online without worrying about all the backend setup and maintenance required for a self-hosted blog.
Ultimately, outline your main objectives and priorities for your blog. Are you looking to drive traffic, connect with a community, establish yourself as an expert, make money, or a combination of goals? Your aims will help narrow down the platforms that can best support them. Do this exercise before getting distracted by specific features and options.
Consider Your Audience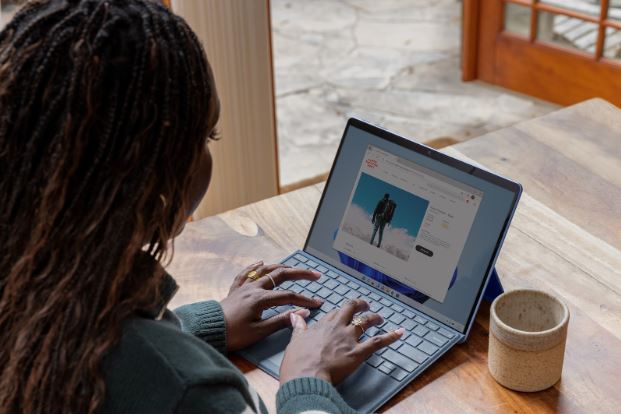 Once you know why you're blogging, the next step is to get very clear on who you're blogging for. Different blogging platforms attract different audiences. You want to choose one whose user base aligns with your target reader demographic.
For example, if you're blogging about fashion or lifestyle topics, Tumblr may be a good fit given the strong community of users interested in those subjects on the platform. If you're blogging about coding and development, a WordPress site may resonate more with that tech-savvy audience.
Look at the types of blogs and influencers on each platform. Which seems the best home for your content in terms of reaching and engaging your ideal readers? Don't just think about who is using the platform now – also consider upcoming trends and where your audience is headed.
Selecting a blogging platform with the right built-in audience gives you a running start. You can tap into existing communities of people already passionate about the topics you want to blog about. This makes growing an engaged readership much faster.

Compare Features
Once you've narrowed down your platform options based on goals and audience, it's time for a features comparison. The platform you choose needs the built-in functionality to support your blogging activities.
Look at customization – does the platform offer themes and templates to personalize your design? WordPress has thousands of free and paid themes to make your blog look unique. Blogger offers limited customization in comparison.
For design flexibility, some platforms like WordPress and Wix allow for easy drag and drop layouts. Others like Blogger have a more rigid templated design.
Consider SEO optimization – can you easily customize metadata, URLs, and other elements important for search engine discoverability?
Evaluate analytics – does the platform provide visitor tracking and traffic stats to see what content performs best?
Assess multimedia and embedding capabilities – can you easily insert images, videos, tweets, and other media to enhance posts?
Review available plugins and add-ons – are there ways to extend functionality like SEO, security, and performance optimization? WordPress has a huge plugins library.
Finally, factor in ease of use – how simple is it to quickly create content, customize design, and manage your blog?
Review Pricing
Pricing is often a major factor in choosing a blogging platform. Some popular options
Blogger and Medium offer free versions so you can blog at no cost, with some limits on features and customization.
Self-hosted WordPress.org is free to download, but you need to pay for web hosting, a domain name, and any themes or plugins. Most blogs cost $5-$30/month to maintain.
Managed WordPress options like WordPress.com don't require downloads or technical expertise. Plans start around $5/month for basic sites and scale up with more features like custom domains and monetization support.
Premium platforms like SquareSpace and Wix cost more, with plans in the $12-$40/month range but include hosting, domains, and intuitive site-builders.
Review free trials and money-back guarantees before purchasing any paid platform. Factor in both short-term costs and long-term investments for your blog's growth.
Evaluate Support Resources
No matter how easy a blogging platform seems initially, you'll likely need help and support down the road. Compare the learning resources and community backing for each option.
Vibrant forums and communities allow you to get feedback and advice from fellow users. For example, the WordPress forums have millions of threads and an active user base ready to help.
Look for extensive documentation like user guides, tutorials, and knowledgebases that take you from basics to advanced platform use. WordPress and Wix are known for thorough documentation.
Make sure customer service offers multiple support channels such as email, live chat, and phone, along with reasonable response times when you need assistance. For instance, Wix offers 24/7 support via chat or phone.
The more you can learn from other users and leverage available support channels, the easier it will be to overcome any hurdles, especially when first starting out.
Make Your Final Decision
After working through the structured decision making process – goals, audience, features, pricing, support – you should have a shortlist of 2-3 potential blogging platform contenders.
Take some time to revisit your key criteria and determine which platform seems the best fit overall. Sign up for free trials of your top choices to get first-hand experience. See how intuitive the platform feels and test out key functionality.
Make your final selection based on the platform that seamlessly aligns with your blogging goals, target audience, and budget limitations. The right platform will provide the best foundation for you to create content, grow an audience, and achieve your blogging objectives.
With your platform decided, you can dive in to designing and launching the amazing blog you've envisioned. Now you're equipped with a clear decision-making framework that helps cut through the clutter of endless options. The platform you choose is the first step to blogging success.
Wrapping it Up: Choosing the Best Blogging Platform for Your Needs
With the overwhelming array of blogging platforms available today, choosing the right one can feel like an impossible decision. However, by following the strategic process outlined in this article, you can make that choice with confidence.
Now you're equipped to determine your goals, analyze your audience, compare features critically, and evaluate resources to select the best blogging platform for YOUR specific needs. The platform you choose serves as the critical foundation to share your passion, attract readers, and achieve blogging success.
Don't let decision paralysis hold you back another day. Apply these tips to decisively pick the ideal blogging platform tailored for your objectives. Sign up, launch your blog, and start actively growing your audience today. In the end, it's not about the platform – it's about the content you create and communities you cultivate. 
Your unique voice and perspective are needed online. So what are you waiting for? It's time to start blogging!