Information security, or InfoSec, is a concept that comprises of all the policies and regulations someone uses to protect digital data and practically any kinds of info they deal with. When you have a business to run, you need to establish a set of principles that will keep its data protected, and that's precisely what InfoSec is all about. Developing those best practices and principles will keep your company as safe as possible. Read more on the whole concept.
Information security is, without a doubt, of utmost importance for every single company. Managing all the systems set in place to protect the company, though, can be rather difficult. You'll have to continuously keep assessing those systems, checking if they're up to the task or if improvements are in order, and making those improvements whenever necessary. Having an information security management platform to use can, however, make it all easier.
First, Why Do You Need An Information Security Management Platform?
You've heard of these platforms in the past, and you might now even be in the process of choosing one. Checking out Tentacle or perhaps some other ones you've come across, though, won't lead to a good choice if you don't even know what these platforms can do for you. When you figure out what Tentacle, for example, can bring to the table, that's when you'll know exactly why using it is important, and that's when you'll know whether to go for it or find another provider.
These platforms capture all the info about the state of security in your organization, as well as easily assess the policies you have in place, and let you know if there are any red flags to consider, and any improvements to be made. This could be done manually, but it would involve filling out numerous custom spreadsheets, emailing them and waiting for proper assessments. Tentacle, however, as well as those other platforms, have revolutionized the process, making it as simple as it can be. That's why you need them!
And, here's why you need InfoSec in the first place: https://theimportantsite.com/10-reasons-why-information-security-is-important/ 
How To Choose Among Tentacle And Others?
Clearly, these tools provide companies with great value, but it's also clear that some provide them with more value than others. You, of course, want to choose one that will be perfect for the needs of your specific company, and doing that may take some time. There are things to check, articles to read, people to talk to and comparisons to be made, and you need to know how to do all of that. So, that's what I'll tell you right now.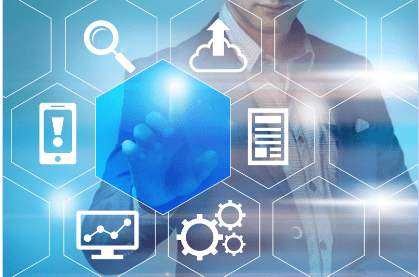 Check All The Offered Features
While all of these tools will seemingly be the same, they can actually significantly differ in regards to the features they're offering. Some help you complete security questionnaires more quickly, reduce sales cycle, conduct the necessary formal assessments, build up security programs and stay aware of any changes that could happen over time. Others do some of these things but not all, while some may even be designed to offer simply one of those features and exclude all others. It's always best to go for an all-round service and get everything you need from one platform, which is why checking all those features is a must.
Talk To Other Clients If Possible
I've mentioned that talking to other people will be involved in this particular process, and so it will. Of course, the trick is in talking to the right ones, i.e. those that have been or currently are the clients of Tentacle or other providers. Why do their opinions matter? Well, they've been using the services for some time, so they know exactly what they've gained and what they've missed out on, meaning that they'll offer a first-hand assessment of some providers and their InfoSec management platforms. Those assessments will undoubtedly help you choose.
Speaking of things that can help you choose, reviews should probably be on the top of that list. If you're considering working with Tentacle, or basically any other provider, it would be great if you could find at least a few reviews written about their services and their InfoSec platforms in this case. Comprehensive reviews will tell you pretty much everything you need to know. So, you'll understand what to expect, and you'll be able to compare the different providers, aiming at choosing the best one.
While you're comparing things, either with the help of the reviews, or all by yourself, compare the costs as well. Remember, the price isn't exactly an indicator of quality, but you shouldn't go for the cheapest offer just because it is, well, the cheapest one, as that often results in poor quality. So, compare the costs, decide what's reasonable, but keep other factors in mind when choosing as well.