Is it necessary to backup the computer to cloud?
As we all know, backup is the best way to protect data. Nowadays, people raise awareness of backup and there are more and more backup solutions in the market including external hard drives, NAS, cloud backup services, and so on.
Actually, among the backup solutions, cloud backup services have been the most popular choice around the world for their high security and price performance. Compared with external hard drives or NAS, the costs of cloud backup services are really low. Most cloud backup services provide a certain GB of free storage or a trial period.
In addition, the cloud server provided by the cloud backup service is stable and safe. As long as you back up files to the cloud server, your files will be kept far away from local hardware to avoid accidence. Therefore, it is necessary to backup your computer cloud with a cloud backup service.
What is the best cloud backup service for computers?
There are many cloud backup services in the market, how to choose a suitable online backup service? What is the best cloud backup service for computers? In fact, there are many factors like security, storage plans, features, etc. that you should consider when choosing a cloud backup service. If you don't know how to choose a cloud backup service, you can try CBackup.
CBackup is a professional cloud backup service that supports Windows 10/8.1/8/7/XP. It has its own cloud server called CBackup Cloud with huge backup space. With CBackup, you can easily backup your files from your Windows PC to its stable cloud server. In addition, it offers many useful backup settings like scheduled backup, file filter, and so on to improve your backup efficiency.
What's more, besides its own cloud server, CBackup also allows you to backup files from PC to third-party cloud storage including Google Drive, OneDrive, and Dropbox. And it also provides cloud to cloud backup/sync, and cloud storage combination features to each user. So, you can not only backup files to CBackup Cloud but also backup files between third-party cloud storage.
Furthermore, CBackup is quite easy to use, you can be familiar with it quickly even for the first time because its interface is plain and the operation is easy. You can read to learn the detailed steps of using CBackup.
How to backup computer to cloud with CBackup?
Although CBackup allows you to backup files to third-party cloud storage, you are recommended to backup files to CBackup Cloud if you want to protect your computer files. Because the storage space of third-party cloud storage is limited and the storage plans of CBackup are more reasonable. Moreover, the CBackup Cloud is more secure than third-party storage. So, you'd better backup your files to CBackup Cloud.
Here is the step-by-step guide to backup computer files to CBackup Cloud with CBackup, please check the steps carefully:
Step 1. Go to the CBackup website, download the CBackup software on your computer and then install it.
Step 2. Type your Email, Password to create a CBackup account and sign in.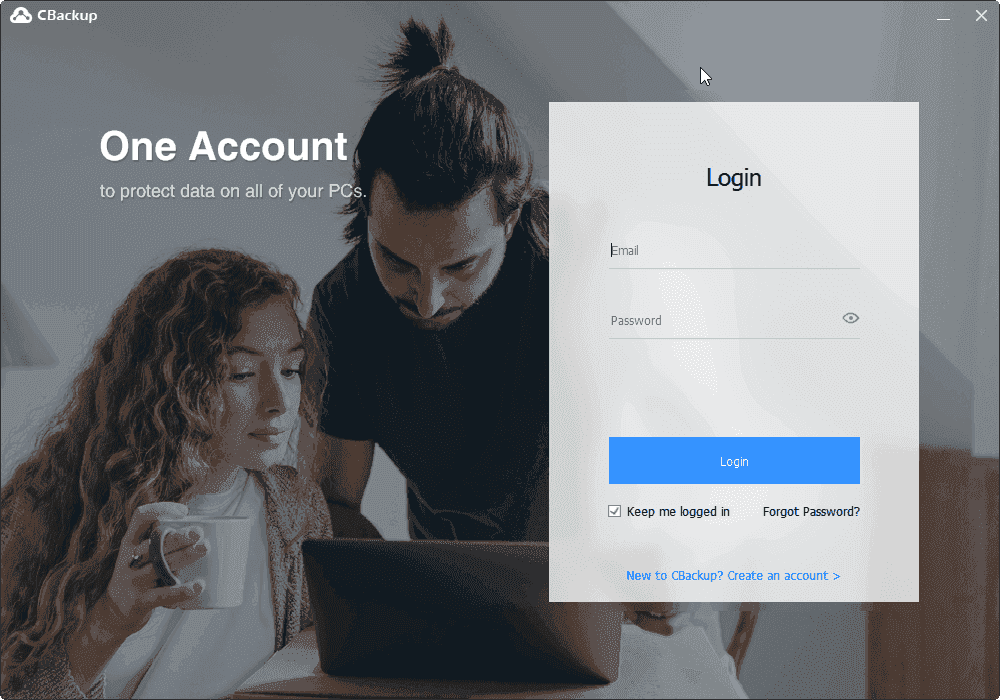 Step 3. When you signing in to CBackup, you will see the main interface of CBackup. Click the Backup Tasks tab at the left and click the New Task button in the middle of the interface.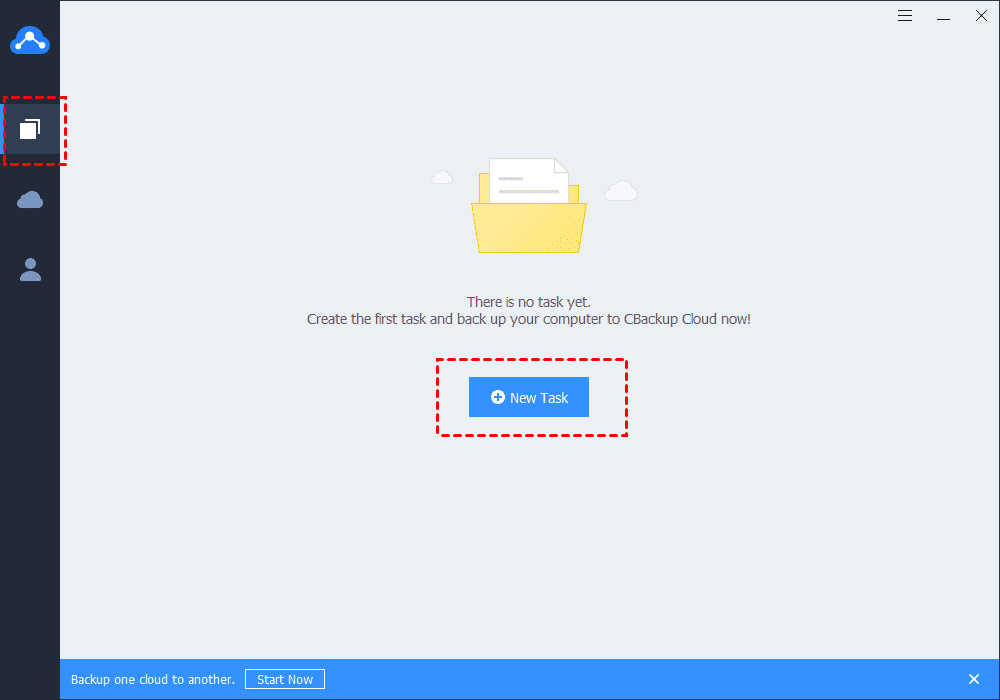 Step 4. Then, you will see the New Backup Task interface. You can modify the default Task Name according to your needs. Then, click Add Source to add the computer files that you want to backup to CBackup Cloud.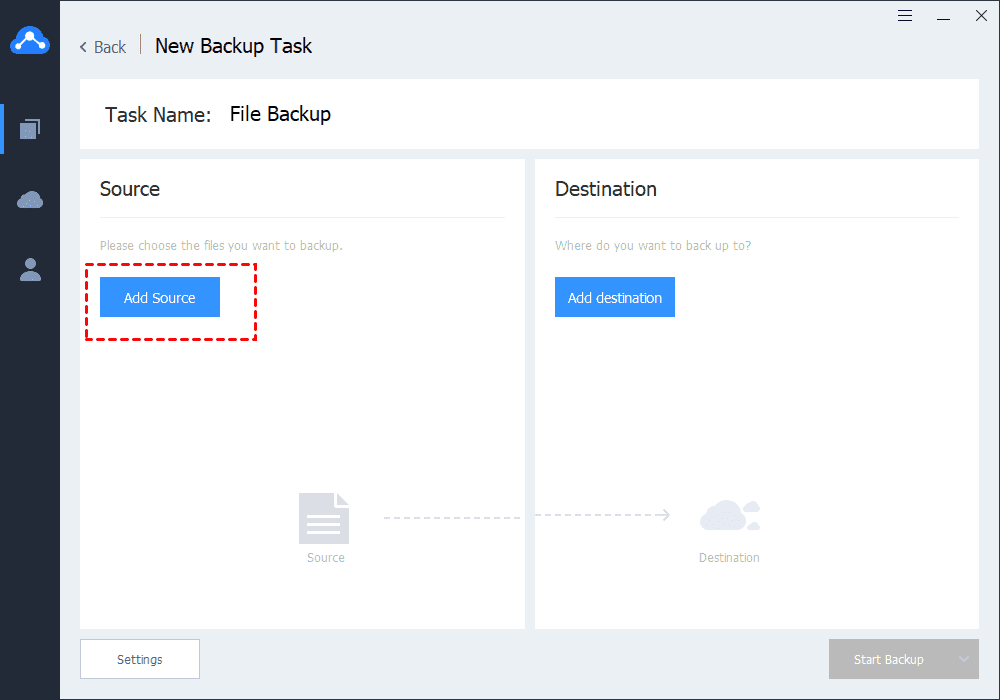 Step 4. Click Add destination to choose CBackup Cloud as your backup destination.
Step 5. After choosing the backup source and destination, you can click the Settings button in the lower-left corner to enjoy some backup features and then click Start Backup.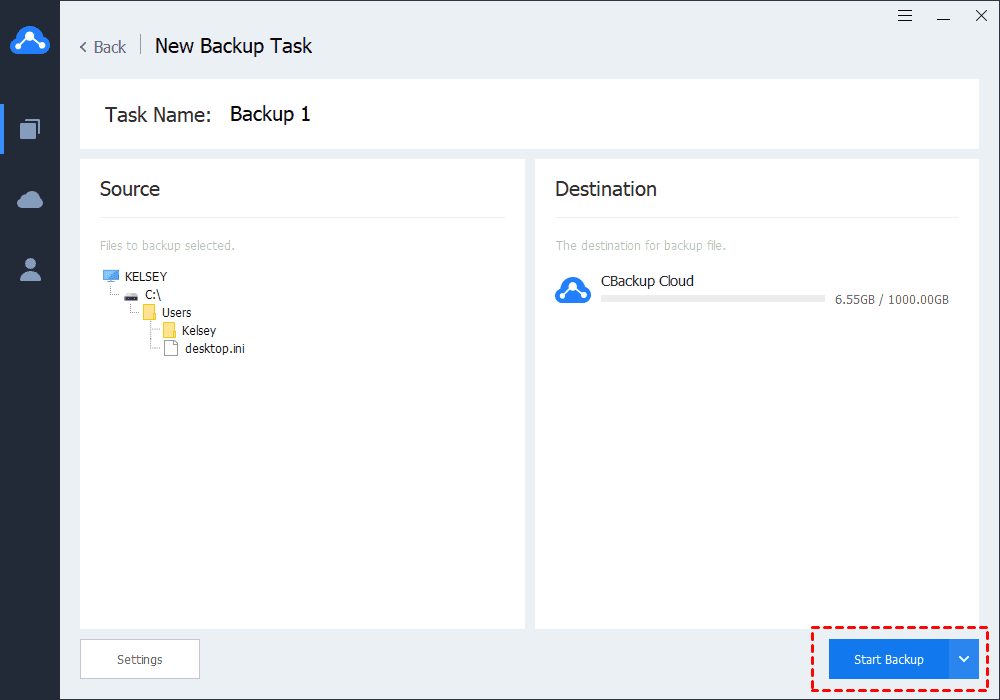 Conclusion
According to the contents above, you must know much about CBackup. It is indeed a reliable and powerful cloud backup service for Windows PC. Actually, CBackup also has many other useful features and advantages that can bring much convenience to you. So, if you are looking for a professional cloud backup service for your computer, CBackup is the best choice.