One of the ways to get your tech startup in front of the right audience and gain traction is by investing in search engine optimization (SEO). It involves ranking pages higher in search engine result pages (SERPs) such as Google and Bing. People use search engines to discover things online, including new products and services. Keep in mind that up to 20% of users have ad-blocking systems, and they may see only organic ranking. It means SEO is the only way to get noticed in search engines.
Therefore, SEO is not something to do as an afterthought and must be part of your marketing strategy to get the word out about your company. It is integral to your tech startup's success and must be included in the marketing from the get-go. This article shares how to approach SEO for startups to get the desired result.
Before you start, you should define your SEO goals and budget. What do you want to achieve with SEO, and how much may you spend? Do you want to increase your website's traffic, improve your search engine rankings, or boost your online sales? How much time do you have? Understanding your goals, budget, and timelines will help you choose the right approach.
3 Ways Tech Startups Can Approach SEO
The following are three approaches you may use for SEO implementation in your startup business:
In-House SEO
Using your internal marketing team for daily marketing and SEO operations is called in-house SEO. Conducting keyword research is one of the tasks assigned to your internal marketing team, as it is the foundation of search engine optimization. Without proper keyword research, your search engine efforts will fail, leading to a loss of money you cannot afford. Therefore, it is essential to research and identifies keywords relevant to your product or service, including those used by competitors.
It is advisable to focus on low to moderate keyword volumes instead of high-volume keywords used by established competitors. This strategy allows you to compete for these keywords and increase your visibility without being overshadowed by established companies. Once you have identified your keyword list, you can optimize your website, product descriptions, and social media posts using them.
Apart from keyword research, your internal SEO efforts should include creating blog posts and other forms of content to promote your product or service. Your blogs should explain what your product or service does and the problem it solves and contain crucial information to capture the attention of your target audience.
Digital Marketing Agencies and Consultants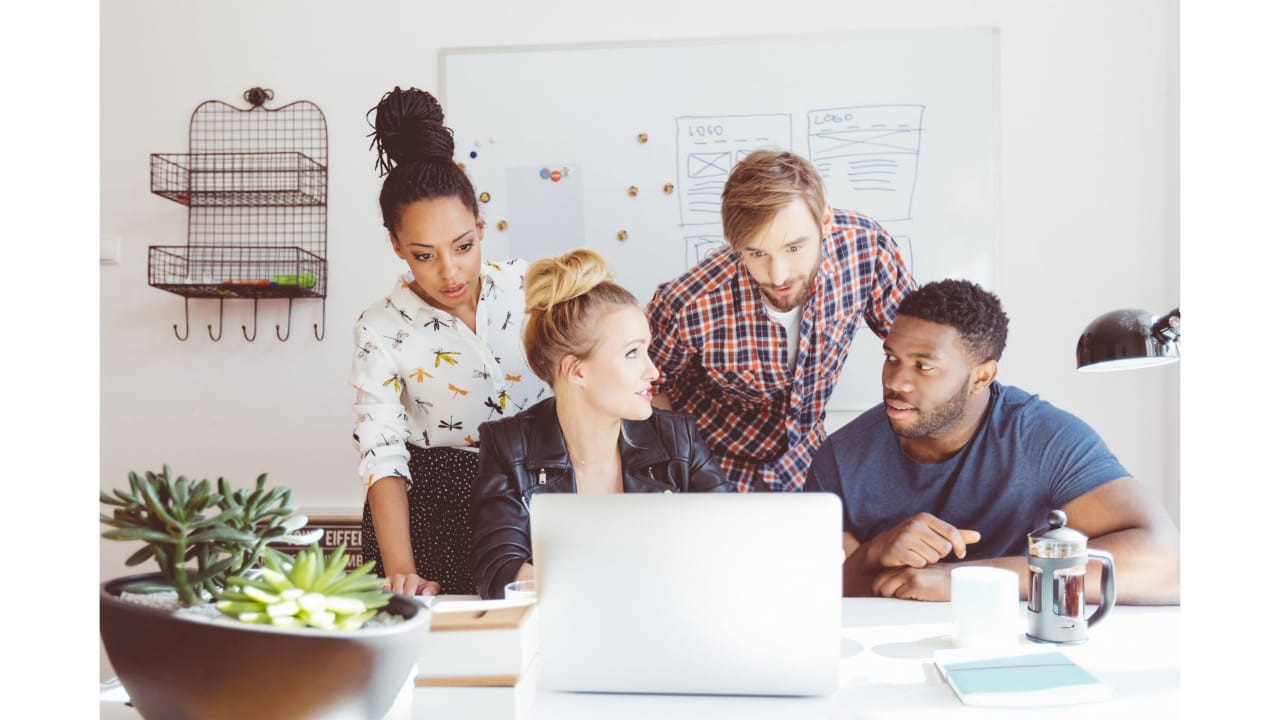 You have a lot to do as a tech startup, from meeting with investors to testing your product or service. Also, your staff will multitask, so they may not commit enough time to create and implementing an SEO strategy. Also, hiring a full-time SEO specialist might take a month or even more. In such an instance, you need a digital marketing agency experienced in search engine optimization with some good cases for tech startups.
A digital marketing agency will create a long-term strategy for scaling your company and getting it the exposure it needs. Aside from this, digital marketing consultants can educate your internal marketing team on handling in-house SEO. However, note that digital marketing agencies come at a cost, so compare prices before hiring one.
Freelancers
When it comes to approaching SEO through freelancers, startups have several options. Here are some tips for startups to approach SEO through freelancers:
Find the platform: Choose one of the freelance platforms and submit your company as an employer. You may consider Upwork, Freelance.com, Guru, People Per Hour, or others.
When searching for a freelancer, make sure to look for someone with proven experience in SEO. Check their portfolio and ask for references. You can also ask for samples of their previous work to get an idea of their writing style and the quality of their work.
Decide on a budget: SEO can be expensive, so it's essential to set a budget before you start looking for a freelancer. Be realistic about what you can afford, and don't hesitate to negotiate with the freelancer.
Provide clear instructions: Once you've hired a freelancer, it's important to provide clear instructions on what you want them to do. This includes the keywords you want to target, the type of content you want them to write, and any other specific requirements you have.
Monitor their work: It's essential to monitor the freelancer's work to ensure they meet your expectations. This includes checking the quality of their work, their adherence to deadlines, and their overall performance.
By following these tips, startups can approach SEO through freelancers effectively and efficiently.
In conclusion…
In a crowded tech industry where numerous startups offer similar products or services, it is essential to increase visibility and reach the right audience. Search engine optimization can help achieve this goal. There are several ways to execute it, including using an in-house team or specialist, hiring a startup marketing agency such as https://marketing.gloriumtech.com/, or working with a freelancer. The optimal choice depends on your goals, available resources and budget, and desired timeline. By choosing the right approach, you can leverage SEO to gain a competitive advantage and enhance your startup's success in the market.