B2B relationships and models are some of the most important aspects of the business world right now. Technology plays a huge part in enabling businesses to trade and work with each other in order to provide services to end users. We have taken a close and detailed look into how technology has impacted the B2B world in recent years.
Platforms
One of the biggest ways that B2B relationships have been affected is through the offering of platforms. While there are a lot of different sites out there that use platforms from other companies, iGaming solutions is perhaps the largest area that has seen this specific type of tech have such a large impact.
The main reason for this is that online casinos and sportsbooks tend to use platforms that are offered by different companies to put together their sites. These platforms will then offer a lot of different service providers to the operators all in one specific place. For example, if a casino wanted the ability to offer a lot of different games from software providers, a platform would put all these providers together and then allow for them all to be accessed through a single platform. 
This means that the iGaming industry is significantly more streamlined than in the past when operators would have to put their sites together using different APIs from each different software provider. It would make the site much slower and also make it more difficult to provide a large selection of different games.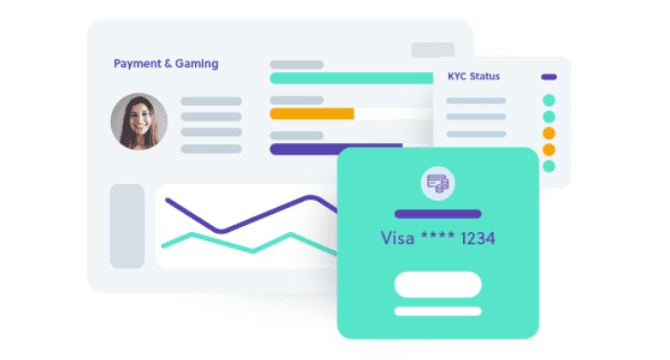 Payment methods
This is an area that has experienced a lot of growth in recent years. Technology has made it a lot easier for businesses to make payments to each other over time. One of the biggest reasons for this is cryptocurrency payments. This has allowed companies to make payments between each other instantly within an hour. Business transactions can now be negotiated and dealt with on a much faster basis than in the past. 
It's not just crypto though. There are also a lot of different electronic payment methods available which have also sped up how the process can be carried out. B2B transactions can be carried out quickly and with smaller fees with payment providers that offer business customers their own business account. This makes for a much better relationship than in the past when banks would charge extortionary fees for large scale business transactions to be carried out. 
There is also the other aspect of payment providers too. By working with different businesses, the top-level business can offer payment methods to their own customers. This has allowed B2B businesses to consistently make the move from offering purely a brick-and-mortar service to offering online services to customers. 
Data usage
Collecting and using data is a big part of modern business. Sharing and using this data is something that has helped B2B relationships grow over the last few years. There are a lot of different companies that make it easier for data to be collected and used in a meaningful way. By sharing this data with each other, businesses have the opportunity to maximize the revenue that they can create. 
What the companies tend to do is collect data when customers sign up to a site or use different services. They will then share this data with each other in order to provide better services to users. An example of this would be focused advertising. By collecting data from users, businesses can then create advertisements that will speak to customers on a much more effective level. 
Of course, this is also linked to communications as well. While customer data can be extremely helpful when creating better quality services, being able to get in touch with customers is also very helpful. This could be in the form of email lists, social media accounts or even phone numbers. This data will then be used by businesses to make sure that customers are offered the highest quality services. 
AI
This is a relatively new field in B2B marketing. AI has recently started to be used to put together different predictions in how a business works. By seeing how different customers react to items such as promotions and offers, AI can then work out the best way for businesses to create offers for their consumers. While it's still a very new technology, it has a lot of potential to be extremely useful in the future. As such, as lot of companies are looking to use it going forwards.