Do you know that Youtube.com is the second most popular website in the world? After Google, people turn to YouTube to find answers about almost everything. 
It is a blessing for viewers, but it also changed the lives of uncountable creators in literal terms. Lots and lots of people are making an active income via this medium. 
Some successful channels are making millions yearly. 
YouTube is free and for everyone, which is why hundreds of people join this medium daily as content creators. 
For creators, especially beginners, there is a big question mark on how often they should post on their channel to be successful. 
Making a good video requires lots of time. What is the point of putting so much effort if it goes unnoticed just because you cannot understand the ideal posting volume and timings for your content? If you have all these questions, you are at the right place for answers. 
In this article, I will discuss the posting volume on your YouTube channel and several contemporary factors that can make an actual difference.  
So how often should you upload videos on your YouTube channel….?
If you ask someone this question and they tell you a number, such as a daily post, weekly, etc., they don't know how posting on YouTube works. 
There are a few factors to consider to determine how often a creator should put up his content. 
Firstly, what is the nature of your channel? The answer to this question can make all the difference. For example, suppose you are compiling memes and putting them up on the channel. In that case, it is easy to post even more than one video daily. 
But suppose you create video tutorials or do detailed reviews. In that case, it is almost impossible to post a video daily because of the detailed production and post-production work involved. The nature of your channel highly influences how much you can post.
Secondly, how much energy and time are you ready to commit to your channel consistently? One thing you will notice in all big channels and their journeys is consistency. 
Consistency in posting schedule as well as the quality of their content. If you post too much some days and do not post for months, you will fail to retain your audience's attention. 300 hours of videos are uploaded on this network every minute. 
If you lack quality and consistency, people always have other options. Set a realistic goal and stick to it consistently if you want YouTube to be a rewarding medium. 
An ideal number of posts…
Ideally, posting one video weekly works best if your niche involves research, shooting, and post-production. 
For beginners, even if you have time to post more frequently, do not do so. Instead, give extra time to add quality to your weekly video and promote your content. After a while, you can also post two or three videos weekly if you can do so regularly. 
Suppose you are running some fan account or similar channels posting lyric music videos or compilations (where you are not actually shooting and just working behind the screen). In that case, you can post a video every other day. 
But do not create a mess. If you post on random days, at random hours, instead of grabbing the audience's attention, it will distract them. Even with these types of niches, consistency is the key. Make a schedule and stick to it. 
Making your Uploading Schedule Effective and Efficient
Here are some practical tips for creating an ideal schedule and sticking to it.
Develop a sustainable workflow
Develop your posting schedule according to the type of content you post and the time you require to create a good video. Once set, follow this schedule regularly.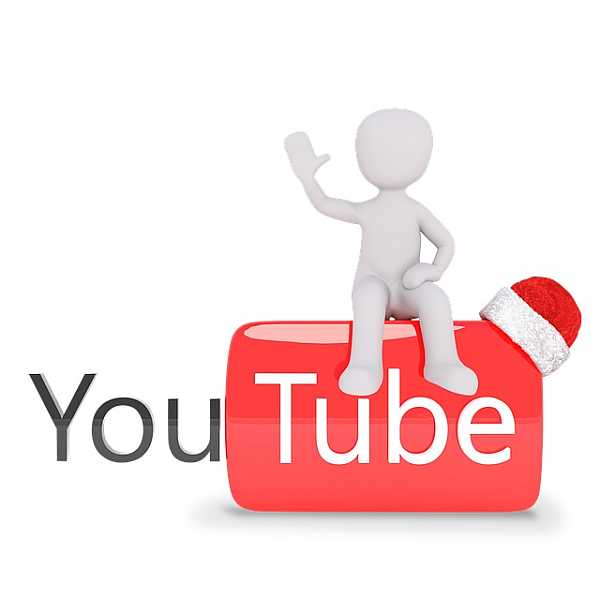 As a beginner, instead of making content that requires much time for production, try to create and develop something you can post regularly (at least weekly). Set up a small place where you have to turn on the lights and start shooting. 
Keep the backup software with your editing software to avoid any unprecedented trouble. 
Give promoting as much importance as posting
The content on your YouTube page also needs optimization. Now, when there are too many creators on every topic, without marketing your content, it will quickly go unnoticed.
To promote the content, share the content on your social media profiles and pages. Send the video link to people in DM/PM and ask them to watch and share it. You can also ask fellows with more followers for shout-outs and promotions.  
Also, try different ways to optimize your content using keywords in descriptions and videos and to create catchy thumbnails and tags. 
As a content creator, understanding the algorithm of YouTube is also essential for the optimization of your channel. YouTube changes it often, so make sure you are constantly updated with updates.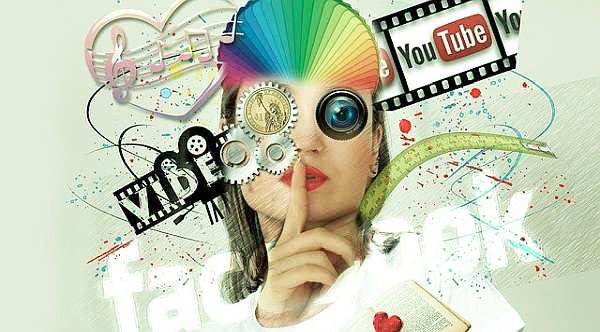 Let's take the example of a channel in the "relaxing niche" – Relaxing Sleep Music. They post once a week, on the same weekday, and at the same hour. 
The channel owner is Marian Florinel Condruz, who also runs GottaPics, a photography blog. His channel is not related to photography. Instead, he uses video descriptions to promote his blog and his blog to promote his channel.
How is doing that? Take a look at this video description. You'll notice that he informs the viewers about the camera he used for filming and the professional recorder used for sound. He sets links to those two product reviews on his blog.
The same; in the product review on his blog, he sets links to these YouTube videos as video quality samples for the camera and sound recording quality samples for the recorder.
In this way, he created a loop of promotion.
Create a consistent look and feel
Trying a different thing every time sounds like a good idea, but practically, it isn't. Regular traffic can instantly recognize your videos this way. Try to have at least slight consistency in your thumbnails.
Make and follow the posting schedule
Besides the number of posts, posting on a specific day and time is also essential, whether you are posting one or seven videos a week. 
For example, suppose you want to post one video weekly and think Saturday is good. In that case, you should post your videos each Saturday at a specific time, say 4 pm. This engages the subscribers, who will wait or check your channel on Saturday at 4 pm for your new video. 
Make your traffic know about your schedule
Post your schedule on your social media profiles/pages, mention it in video descriptions and page intro, and post it in your YouTube stories. 
It lets viewers know about videos but also builds pressure on the creator to publish videos on a given schedule, which is a good thing.
Make sure you are posting at a 'Good Time.'
Even an amateur can tell that publishing videos at odd timings, let's say on Mondays and Tuesdays at 11 am, can bring you no good. 
Choose a posting time when most of your target audience can watch your content. You can check the best time according to your time zone using different analytics available on the internet. 
Create some content in advance as a backup 
Do pre-record some content in advance and keep it as your backup. Suppose you are busy or unable to record a new video or face some technical issue. In that case, you can publish this content for your anticipated subscribers and continue your posting streak. 
Conclusion
Quality and consistency are more important than merely publishing the content. To become successful and reap benefits from the medium of YouTube, you prefer creating momentum than making a mess on your channel by randomly putting up content – sometimes a lot and sometimes nothing for days and days. 
How often you should post on your channel depends upon the niche of your channel, your end goal, and how much time and effort you are ready to invest in your channel. I recommend posting one video a week, but the best you can do.