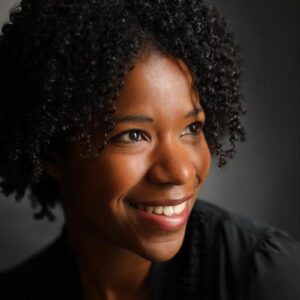 By Megan Bingham-Walker, Co-Founder & CEO of Anansi
While Black Friday comes to a close, there is still a real concern over the lack of protection that merchants, especially those in e-commerce, have for their goods-in-transit. The statistics speak for themselves; less than 10% of goods are insured in the $33bn global market and, with one in five Brits reporting lost or stolen parcels, underinsurance is prevalent. 
The problem with courier protection
Too often, merchants will rely on couriers to both transport their goods as well as provide protection for goods during transit, not realising that this protection is typically inadequate for their needs. Courier protection is convenient, and often free, but this type of protection often operates under limited liability. For merchants, this means that items are rarely insured to their full true value, meaning that they have to absorb the costs (through replacements or refunds) in order to keep customers happy. Even 'enhanced protection' – which is insurance and comes at a cost – is capped in value, so yet again merchants are unable to recoup an item's cost in full should an item above the capped value be lost or damaged in transit. The alternative is choosing bespoke insurance from a broker, but this can be complicated, time consuming and costly, and so merchants often default to courier protection as the more convenient option.   
Insurance isn't merchant friendly
Speaking of convenience, insurance in the goods-in-transit industry is still too much of a manual process. The claims experience, for example, is incredibly long-winded, and requires so much manual admin that a claim can take months to settle. It seems ridiculous that merchants, especially those in e-commerce, have digitised their entire businesses, and yet they are required to file physical paperwork in order to make a claim. In addition to this, many policies only have a 14-day window in which the merchant must submit the claim. This, along with capped reimbursements, isn't particularly merchant friendly, and so there is a real lack of trust in the claims process.
The role of embedded insurance
There has been a rise in the number of insurtech companies creating API-driven insurance products that can be embedded at specific points in the customer journey. It could be at the point of purchase for the customer, or it could be at the point of dispatch for the merchant. These products aren't only extremely convenient; they can also be tailored, whether that be to the particular commodity being shipped or to a select value range of goods-in-transit, which offers merchants more specific, relevant (and adequate) protection. In turn, this can bring down insurance premiums, as merchants are only paying for insurance they need, and an API-driven product doesn't require as much  delivery resource in comparison to a manual insurance product.
Within embedded insurance, we are also seeing an increased use of parametric claims technology. The claims process is often seen as the "shop window" for insurance; a pivotal element in the customer experience. Parametric insurance (also called index-based insurance) is a non-traditional insurance product that offers pre-specified payouts based upon a trigger event. Parametric claims are a fundamental part of the goods-in-transit insurance product that we offer at Anansi; it uses shipping tracking data to determine the status of parcels during transit, which enables  parametric cover for lost and delayed claims. Merchants don't have to lift a finger as claims are automatically generated on their behalf. This technology takes the manual process away from insurance, saving both time and money, enabling  merchants to act swiftly to rectify any shipping issue and ensure their customer experience isn't adversely affected.  
The products are there for merchants to better protect their goods-in-transit. Unfortunately, past experience of non-digitised processes, difficulties when claiming, and the conflict of interest with the courier providing both the carriage and the goods protection, has created an environment of distrust that sees the majority of merchants not even considering insuring their goods. However, by embracing technology and the benefits of embedded insurance, and  automating the customer journey, merchants now have access to convenient, and adequate insurance products that enable them to protect their goods, their bottom line and, most important of all, the customer experience. 
Megan Bingham-Walker is the Co-Founder & CEO of Anansi, the embedded insuerance distribution platform that makes it easy for; third party logistics partners, ecommerce and shipping platforms, fulfilment firms, and online marketplaces to  offer their merchants direct access to the Anansi goods-in-transit insurance product, from within their own frontend environment, via an API.