The coronavirus pandemic has had a significant impact on individuals, families, and small businesses everywhere. Even though it is good news that a lot of people are getting vaccinated, it is also true that the pandemic is something that will be with us for the foreseeable future. Therefore, it is important for those who run their small businesses to think about how the pandemic will continue to impact them moving forward. What are some of the biggest changes that we have seen in the business world during the coronavirus pandemic? Take a look at some helpful information below, and make sure you put your company in the best position possible to succeed.
A Diversity of Suppliers
Without a doubt, one of the biggest changes that we have seen during the pandemic is that companies have had to change the way they look at their suppliers. In the past, companies would try to find a single supplier that could handle all of their needs. This might have been beneficial because companies could focus on developing a strong relationship with that one supplier instead of having to juggle multiple balls in the air. Unfortunately, putting all of your eggs in one basket during the pandemic is not a recipe for success. If something happens to that single supplier, or if they are forced to shut down, you could be out of luck. Therefore, many companies have found that they need to rely on multiple suppliers.
An Accelerated Transition To The Remote World
The pandemic has also led to an accelerated transition to the remote working environment. Even though this is something that was already growing quickly prior to the pandemic, the pandemic simply accelerated it. Now, a significant proportion of people work from home, and many people have realized that they like this more. Many people enjoy working from home because they do not have to worry about wasting time in the car driving to and from work every day. Even though some people may return to the office, a lot of people plan to continue working from home for the foreseeable future.
A Greater Focus on Work Life Balance
A significant global event, such as the coronavirus pandemic, has a tendency to force people to think about their priorities. Now, a lot of people are focused more on work-life balance. Even though people still work hard, they are not going to sell themselves at the altar of their jobs anymore. That is why a lot of people have decided to quit their jobs to focus on something else. It will be interesting to see what moves employers make to encourage work-life balance moving forward. If you want to attract talented employees, you need to think about work-life balance as well.
Contactless Payments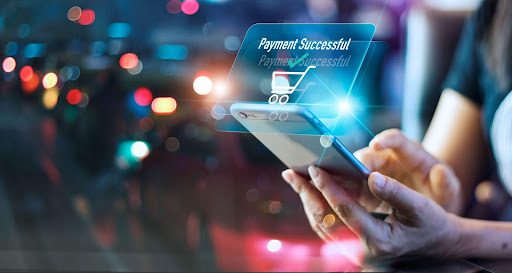 Contactless payments have certainly become more common during the coronavirus pandemic as well. This is even something that has impacted B2B payments. Even though there are still some places that accept cash, many places decided to accept card transactions only. A lot of people prefer to pay with a credit card because they get rewards, but it is important for businesses to think about which contactless payments they will accept. The more payment methods they accept, the easier it will be for them to attract customers.
A Focus on Employee Safety
Finally, the pandemic has also led to a much greater focus on employee safety. Even though employee safety has always been important, it is even more important during the coronavirus pandemic. Companies need to encourage their employees to get vaccinated. Companies also need to encourage their employees to stay home if they are sick. Businesses could also benefit from having extra hand sanitizer stations around. If companies can reduce the chances of someone getting sick at work, they will have an easier time keeping their doors open. Businesses that are having a difficult time figuring out what infection prevention methods to use should reach out to a professional who can help them. They need to do everything they can to stay open.
Looking to the Future of the Business World
In the end, these are just a few of the many changes that we have seen in the business world during the coronavirus pandemic. Even though there are some changes that have taken place that could revert back to pre-pandemic form, many of these changes will be here to stay. Even though it is difficult to predict which changes are permanent and which are temporary, it is important for business owners to think about these changes and how they can position themselves accordingly. If you have questions or concerns about how to operate a small business during the coronavirus pandemic, you may want to reach out to a professional consultant who can help you. That way, you can stay ahead of the competition.