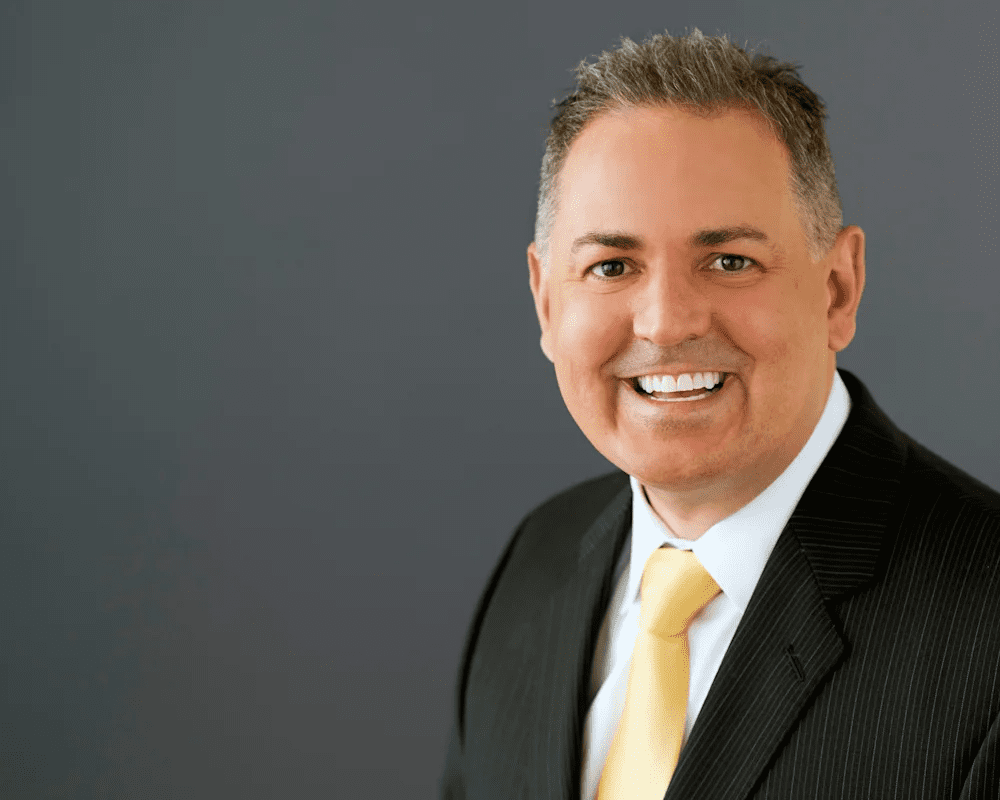 MammoLink Founder Dr. Ryan Polselli and his team have been working since 2015 to provide efficient mammography services for both patients and physicians, allowing women to get their annual mammograms without the headaches and inconveniences that typically surround the procedure. Eliminating barriers to receiving mammograms means that breast cancer is not missed, and diagnoses are received much earlier. By using fellowship-trained breast imagers that take advantage of the most advanced equipment and technology for screening and diagnostic mammograms, any practice can now offer in-office or mobile mammography services.
In addition to the patents for several breast imaging medical devices that Dr. Polselli holds, which improve patient care and reduce medical errors, he is passionate about embracing technology in every way that can increase efficiency. This includes reinvesting his profits into technology to grow his business.
Most recently, Dr. Polselli took two months' worth of profit and spent it on another radiologist workstation for his clinic. This allowed him to improve workflow and also take on more contracts, with the result in better business and better client experiences. Dr. Polselli is much more focused on the "long game" than on short-term profitability.
Time is a Burden in Healthcare
As Dr. Ryan Polselli has said, "Time is a huge burden in medicine." To this end, technology and creative solutions can help to ease this burden and should be utilized at every opportunity. Dr. Polselli sees the future of healthcare as relying heavily on medical professional assistants, who can help schedule the time of the physician, make sure the time needed for patient care and job performance are protected, ensure effective communication, and guarantee that time is well spent.
When these medical professional assistants are also well-versed in the productivity technology used in the clinic, medical errors can be avoided and more clients serviced. This can allow doctors and radiologists to focus on screenings and reporting, rather than on administrative tasks.
To this end, as medical professional assistants are not yet the norm, Dr. Polselli currently uses the "Todoist" software, which creates a synchronized to-do list amongst everyone on your team. The application is useful for small businesses and large corporations alike, allowing you to share a list of items that need to be addressed. The items can be assigned to team members and employees and keep everyone on task. 
"It holds everyone accountable. This is a great way to organize thoughts and has effective communication," Dr. Polselli says.
Improving Productivity is a Constant Struggle
Embracing technology is only one way that Dr. Polselli increases his productivity. He also makes use of every possible moment that he can, waking between five and six am each day. His days are full of reading hundreds of screening mammograms, performing biopsies, speaking with patients and physicians, answering text messages, returning phone calls, and reading books on personal growth, career and success, psychology, and more.
By being flexible and willing to improvise, he can wear many hats and adjust to the constant changes that come his way. 
"You have to be able to improvise financially and be flexible with how to organize your time and your schedule. A flexible approach is needed to communicate effectively on various levels to all different types of people. You have to be ready to put on a different hat at any given second," Dr. Polselli explains.
As the appointed Medical Director for 4 successful outpatient imaging facilities and the trusted lead interpreting breast imaging radiologist for several imaging centers, Dr. Polselli knows what it's like to be busy. He interprets over 40,000 mammograms each year and performs hundreds of stereotactic-guided, ultrasound-guided, and MRI-guided breast biopsies each year. 
When it comes to increasing productivity and efficiency, he is open to any suggestions that will improve his clinics and the care that he can provide to his patients. Between technological advancements, time management skills, and the adoption of appropriate software solutions, Dr. Ryan Polselli is leading the way in how doctors can work more effectively and meaningfully each day.