Over the years, fashion trends have gone through various changes. From bell-bottom trousers to low-waist jeans, there are tons of examples to prove this point. But you can't say the same thing about shoes. Formal shoes and sports shoes look almost the same as they did even a couple of decades back. Yes, you now see better quality shoes, but when it comes to attractive designs, you'll find plenty that fall short of your expectations.
But what if you come across a company that makes bold and artistic shoe designs? Shoes that will make your eyes pop out and keep your mouth wide open? Yes, Drip Creationz is precisely that. It's a store that offers mind-blowing styles with unique artwork. Founded in 2017, this company has shot to fame because of its edgy footwear, outfits, and accessories.
The inception of Drip Creationz
Necessity is the mother of all inventions. While Brian Porter, Ilene Arellano, and Frankie Quiroz didn't "invent" anything new, they certainly created a difference with their shoes. The trio had a common belief: since they were already entering a saturated market, they didn't want to compete with the big names in the industry. Instead, they wanted to create a customer-base who would appreciate their trendy shoes.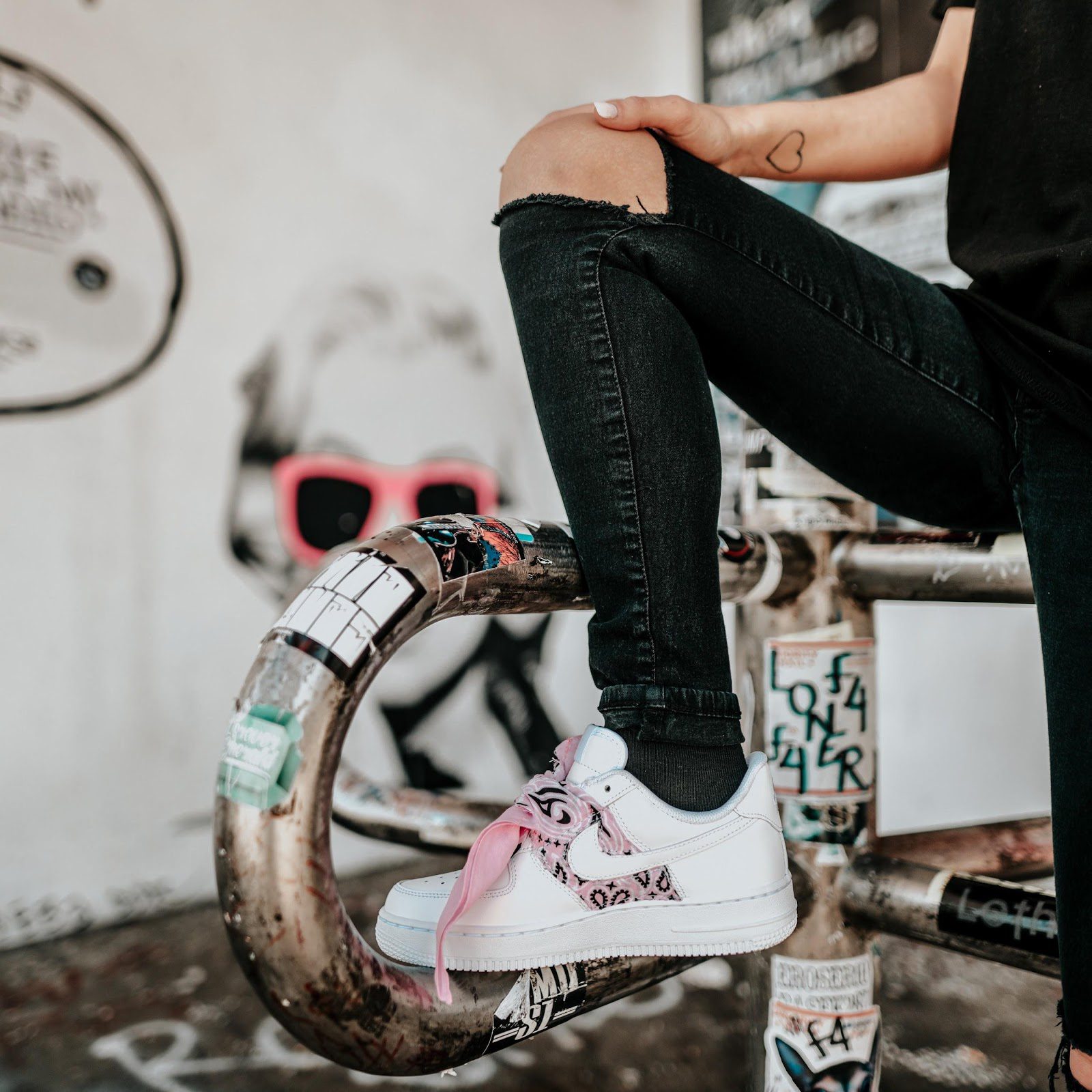 And with that belief in their hearts, they started developing unique artwork for their shoes, something that no one had seen before. From cartoon characters to glittering designs, they offered so many variations that their customers were spoilt for choice. It took Drip Creationz just three years to reach more than 700,000 followers on Instagram and over 50,000 happy customers. During their first year, everyone who bought the shoes of this brand couldn't stop talking about them. The quality of the shoes, together with the artwork, had created a trend in itself. 
Path to success
But when it comes to the success of Drip Creationz, the trio doesn't want to take all the credit themselves. A big part of their success goes to social media influencers, such as Jake Paul, Logan Paul, Tana Mongeau, and Sommer Ray. Brian, Ilene, and Frankie had collaborated with these social media influencers so that they could attract the attention of their followers. They sported their hoodies and sneakers and explicitly talked about Drip Creationz's products. 
The founders knew that strategic marketing and cool designs would prove useless if they failed to meet the quality expectations of customers. They didn't want to be one of those companies that would create a spark in the first year with high-quality footwear but then fall into the trap of making money by degrading their product quality. Quality and unique designs rank at the top of their priority list. And Drip Creationz is still reaping the benefits of this straightforward yet highly effective approach.
With more than 50,000 satisfied customers already, what's next for Drip Creationz? The trio doesn't want to stop at just 50,000. They still want to chase their dream, which is to provide high-quality, one-of-a-kind, and affordable shoes to anyone who wants to stand out. The company had to fight hard amidst the stiff competition but managed to come out on top because they didn't shift from their vision of selling high-quality shoes with innovative artwork.