Have you realized technology is gradually changing the way we run our businesses? Today, you can control your business with the help of a CRM system at the comfort of your couch. Introducing CRM into your business sphere will not only result in technological advancements but also great significant changes. 
Whether your firm is small or large, investing in CRM software is essential. You can't afford to ignore it because it is a way of strengthening how your business operates even when you're not there physically. 
Even though you might have limited resources at home, you can do so much more with CRM. It has exceptional features and advantages, making it go beyond a regular technology application. But, what are the benefits of using CRM to control your business from home? Find out below!
Ways a CRM system will help you run your business from home
If you would like to renew and expand your business at the comfort of your home, it's time to implement a CRM system to experience the following benefits:
1) Ability to retain your customers 
The reason your business is up and running is because of your clients. That's why you might want to retain them by using CRM to collect useful information automatically. It doesn't matter the customer's whereabouts as long as your marketing and sales team meets their needs, and the business network is still connected. 
All you need is a website for your clients to acquire goods and services with a simple touch on their smartphones. They will be satisfied and be encouraged to come back for more. 
2) Workload reduction
Since there are many distractions at home, it might not be possible to handle a lot of work on your hands. For that reason, CRM is the way to go because it drastically reduces and eliminates manual data entry by automatically collecting and storing information about your clients.
Besides, it personalizes emails for marketing communications and prepares sales forecasts.  At the end of the day, CRM will boost your productivity as it does all the work for you, making it possible to run your business from home. 
3) Improved, continuous communication
With CRM, you can maintain your clients' communication history and provide excellent customer support. It can automate tasks like messaging your clients. Instead of manually, CRM automatically sends and receives messages, improving communication while building a stronger relationship with your clients. Furthermore, you can smoothly send direct emails to them through CRM system. 
Therefore, it is crucial to have consistent communication with your customers for a productive business, and you can easily achieve that if you implement CRM. 
4) Automated notifications
Automated notifications are one of the noteworthy features that CRM offers. You'll be able to know what is happening in your business right away, even when at home. Whether you've won or lost a new sales opportunity from a potential prospect or there is an issue with customer support, CRM will let you know through automatic alerts.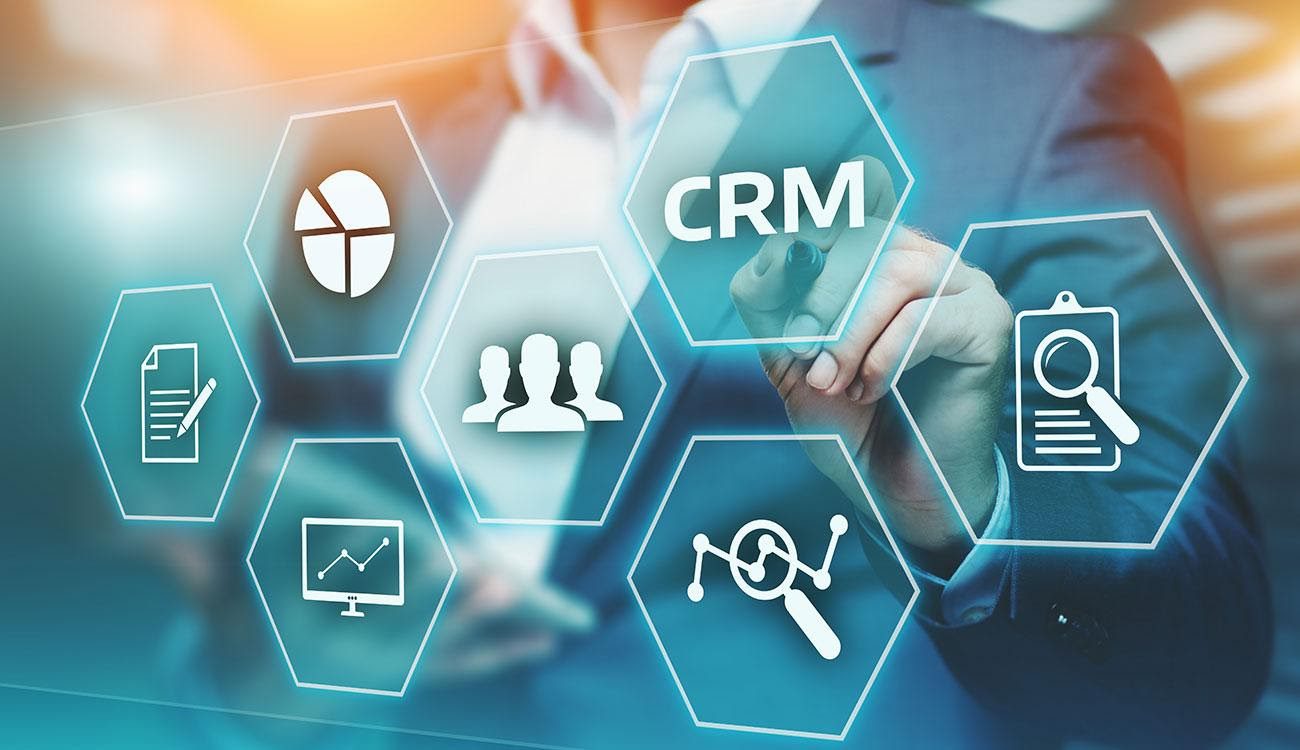 Another benefit is that you can take actions that require immediate attention. For instance, you can create automated alerts for your email newsletters, especially when someone subscribes and you're not signed in to respond immediately.  
5) Speedier and stronger decision-making via real-time reporting 
You can make decisions much faster with the help of CRM's real-time reporting feature. This feature will allow you to obtain reports and analytics on demand with customizable charts, graphs, and presentation tools. Therefore, it doesn't matter whether you're at home or the office; CRM will help you pull important information anytime and make that urgent decision at hand. 
Those real-time reports and customizable dashboards also improve your visibility and the ability to plan. So, you can run your business without any worry of negative outcomes from haste decisions. 
Bottom line, integrating CRM into your business makes working from home possible and comes with loads of benefits depending on your resources.