Instagram Stories is one of the excellent ways to interact/engage with your fanbase and followers on the page. However, to have more and more active followers for your business account, having higher Instagram views is a nice approach.
However, if you are someone whose Instagram Stories are being declined or not getting enough engagements – this article will help you with some of the useful and effective tips to apply!
Post regularly
Remember that whether you have a personal profile or a business one, people who follow your account always want to listen to something from you every day – means the new updates regarding you or your business.
Therefore, make your content strategy to post regular something interesting about your brand, so your fan following keeps engaged with your profile and knows something new every day whenever they come to your profile or scroll their feeds on Instagram.
Use the most relevant & appropriate hashtags on your stories
We all know the fact that hashtags are a great way of increasing the outreach of Instagram posts. However, did you ever think that you could also use the trending hashtags to boost the number of views on your Instagram stories?
With all of Instagram's focus on hashtags, it's a peak time for you to start incorporating them into your stories. This is how your Instagram stories will receive more views if you appropriately use the most relevant and popular hashtags on your stories, be it in the form of pictures or videos.
Although Instagram only allows you to use ten hashtags in a Story, that's more than enough to attract your target audience's attention. Instagram users may now follow hashtags, and you can utilize this feature to reach out to those who are active and interested. On the other hand, if you do not want to flood your fanbase and followers with hashtags, you may reduce the number and add some exciting stickers to it.
Respond to the messages you receive
Your followers will also sometimes reply to your stories if they find something interesting in it or something they want to know more about. So, rather than watching your Story and moving on to the next, they take the time to respond.
Therefore, at the same time, you should also invest some time to read out the valuable messages or feedback from your followers and reply to them, so they feel special and valuable.
This is something that might look insignificant from your perspective in the first place, but it will really work out and mean a lot to the people who take the time and respond to your Stories.
The way you reply initiates the interaction with your followers. While it is only the beginning of the relationship, it has the potential to go a long way. If you want more and more people each out to your stories, then remember the fact that engagement and interactions play a significant role in enabling people towards you and your services. This is how they also become more and more interested in watching your stories in the future and viewing them repeatedly.
Choose the best time to post
When it comes to generating more social media impressions and interactions, timing is crucial. More people will likely be able to reach out to your posts if you publish them at the right time.
For this purpose, Read More it is always best to do thorough research and analysis about your targeted people and only then make the posts when they are most active so you may get more engagements.
Make a habit of scheduling during these times. You might also want to try posting during less popular times every now and again because most of the top accounts will normally post at the most popular periods. You can have less competition if you publish during a less popular time.
Join the pods
Pods are basically also known as the Instagram engagement groups – they are the communities where users comment and like posts of each other. The platform itself frowns on all these communities; however, multiple power users always try to take advantage to increase their reach to their targeted audience.
If you want to search for the best pods, you need to type in the keywords that are relevant to certain engagement groups and niches. If you find anything relevant, be a part of the group so that more and more people can reach out to your posts and Instagram Stories.
Focus more on the video content 
According to one report, video content on Instagram generates 49% more interactions than the posts that feature pictures. Along with that, videos also make 19.4% more engagements and interactions as compared to other content you share on your business page or personal profile.
You might want to give it a try if you do not post enough videos at the moment. Create how-to tutorials to get the most views, as a survey reveals that consumers want to watch this sort of material the most.
Creating video material might take a long time, but with software like 'Beatflyer,' you can cut down on the time it takes. It offers themes and an easy-to-use editor that make creating videos simple for everyone.
Highlight the best stories you have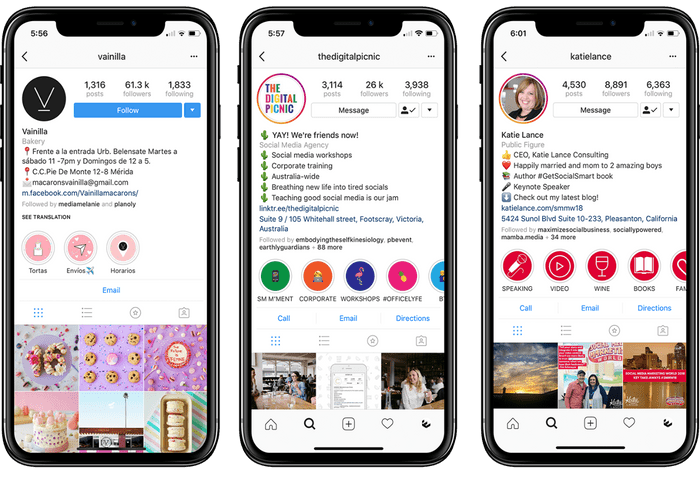 You must know this thing that stories on Instagram have only a lifetime of 24 hours only, and the ones who do not reach out to your stories during this particular period will for sure miss it. But how about if you are told that you can also make your stories live for an indefinite time period?
This is how you surely get higher engagements and the story views on your content. Moreover, you may also do this by utilizing the highlight feature. This is actually something that makes the highlighted stories appear under the specific section of your Instagram profile until you delete/remove them yourself.